Community can't afford to not pass Prop A, supporters say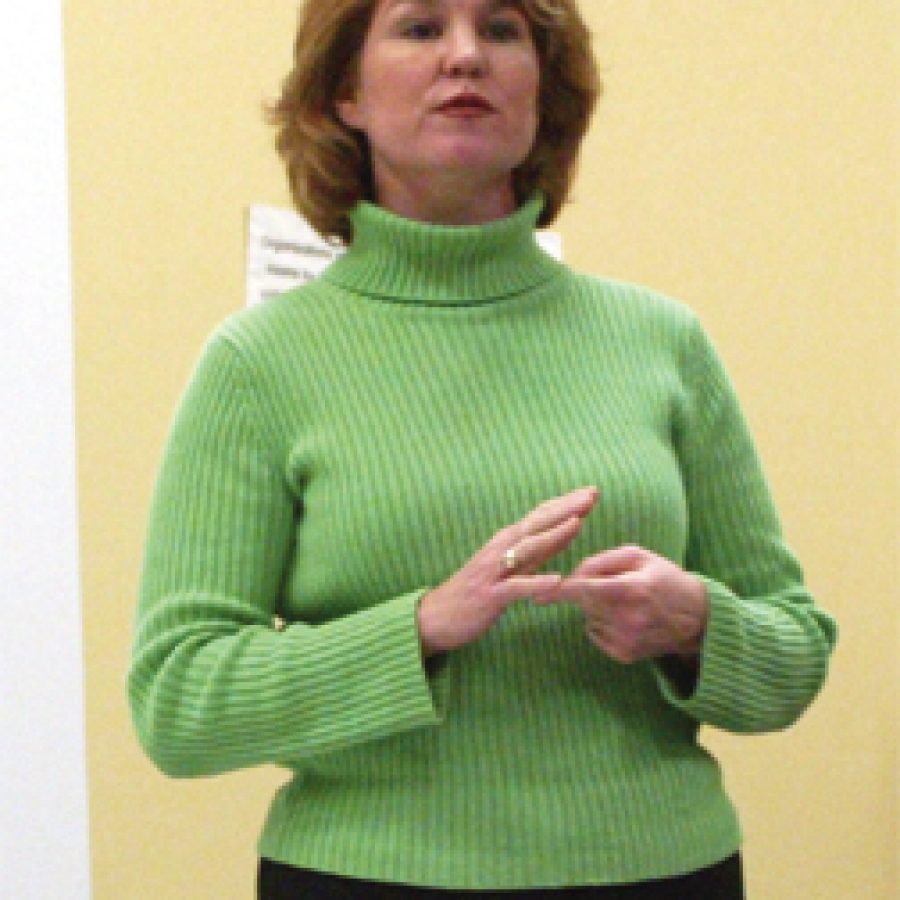 Mehlville School District residents cannot afford to not pass Proposition A, a proposed 97-cent tax-rate increase, according to the two co-chairs of Citizens Protecting Our Investments.
In November, the Board of Education voted 6-1, with board member Karl Frank Jr. opposed, to place the 97-cent tax-rate increase on the Feb. 7 ballot. As proposed, Proposition A would generate roughly $14 million annually to implement a revised Comprehensive School Improvement Plan, or CSIP, recommended by the school district's Long Range Planning Committee and accepted by the Board of Education.
Passage of Proposition A is critical to the district's academic and financial success, including the implementation of the revised CSIP, Andrea Keller and Debra Selinger, co-chairs of Citizens Protecting Our Investments, told the Call in a recent interview.
The revised CSIP encompasses four areas — academic achievement, technology, facilities and finance — and the Long Range Planning Committee initially recommended a 50-cent or a 75-cent operational tax-rate increase to purchase textbooks, replace buses, lower class sizes, retain staff and improve technology.
However, a 50- or 75-cent operational tax-rate increase would stabilize the Mehlville School District's budget, but provide little or no funding for the revised CSIP, according to committee members.
Addressing the Board of Education in early November, Keller and Selinger advocated placing a tax-rate increase on the ballot that would do more than restore past cuts, but also provide funding for proposals outlined in the revised CSIP.
Asked why Proposition A is necessary, Keller cited cuts of $7 million over the past three years, including the elimination of nearly 50 teaching positions and two administrative positions, coupled with rising costs for fuel, health insurance and unfunded state and federal mandates.
"When you start making those kind of cuts, it ultimately affects what happens in the classroom. It's plain and simple, and so we believe Prop A needs to happen so that we can maintain core academics in our school district and lower class sizes," she said.
Keller said she is concerned about the growing class sizes in Mehlville schools.
"… And when you throw in there that there's special-needs children and there's one classroom teacher trying to handle all that instruction, it's just too many kids for one teacher," she said. "And our district has not had the luxury to hire those assistants or lower those class sizes so that you can give that individualized instruction."
Proposition A also would provide funding for much-needed textbooks, she said.
"When you talk to high school kids that tell you that there's one set of textbooks for a class and that they're sharing textbooks, that they're having to call parents to see if they can borrow textbooks or in some cases they don't even get to take them home. In some cases, the textbooks are 13 years old and are outdated. That affects what happens in the classroom …," Keller said.
The financial crunch isn't unique to Mehlville, said Keller, who served last year as co-chair of Families for a Fair Formula.
"All kinds of districts in the county are facing these cutbacks and having to go to their voters for a rate increase," she said.
Selinger said, "The way I look at it is these are our children in our district and I look at it (as) this is my future. These are the kids that are going to come back to the community. They're going to be working in the businesses in the community and if we don't pass Proposition A, the school district will begin to deteriorate, which is going to essentially deteriorate the community and we won't be able to get any type of economic development in here. They're not going to want to come in here and create new businesses because they're not going to have the people to fill the jobs, and they're not going to the business."
Keller said, "… I grew up here. I'm a longtime resident. I look at our board. Most of the people on our board, all of them grew up here and graduated from either Mehlville or Oakville. I mean I think that just speaks to the tradition of this area, that people come back here. I would hope that my five kids will grow up and want to come back here and I hope I can pass down a school district to them that's quality. If we don't invest now, I think we are going to start to see the effects of that, and there's no new state funding coming …
"Last year I was involved with the Families for a Fair Formula. No matter what we could do, we cannot improve our position with the state to get any more money than what we have …," she said, adding, "There is a direct correlation between how much you spend per student and the kind of results that you get, and our school district is below the county average. So that needs to be addressed. You can't neglect that and expect to get good results."
If Proposition A is approved by voters, a Mehlville resident with a $200,000 home would pay an additional $368 per year in taxes to the school district.
Asked if they believe Proposition A is affordable, Keller said, "I think that the public cannot afford not to do it. I mean you can squabble about this all you want, OK, as far as how long it's been since we passed something like this, but what I think the public needs to understand is that because of the Hancock rollbacks, we may pass this 97 cents and we might have to in two years roll that back because of the Hancock Amendment … I think that the people in this community need to know that without doing this that the school district will have to make $4 million in cuts, and when you start talking about cuts, this is true of any school district in this area, that like well over 70 percent of what it spends its money on is salaries and benefits. And so when you start looking to make cuts, that's where you'll have to start making those cuts and that affects the classroom directly."
Selinger said, "I think — and also realistically — the amount that the average property owner is going to pay is going to be much smaller than the net effect on the family themselves if they have to provide transportation for their kids or provide transportation to like sports activities because there's no longer going to be bus service, when it starts to increase the class sizes and the teachers aren't providing some of the supplies. I mean we had sponsored a field trip for our kids because the field trips were cut in the school district … So it is going to cost the parents more in the long run. They way I look at it is they're going to end up getting nickel and dimed to death for having to pay for this extra textbook or having to pay activities fees or having to pay for transportation …"
Keller and Selinger will discuss other aspects of Proposition A in an upcoming issue of the Call.