Cliff Cave Park closes for greenway bridge construction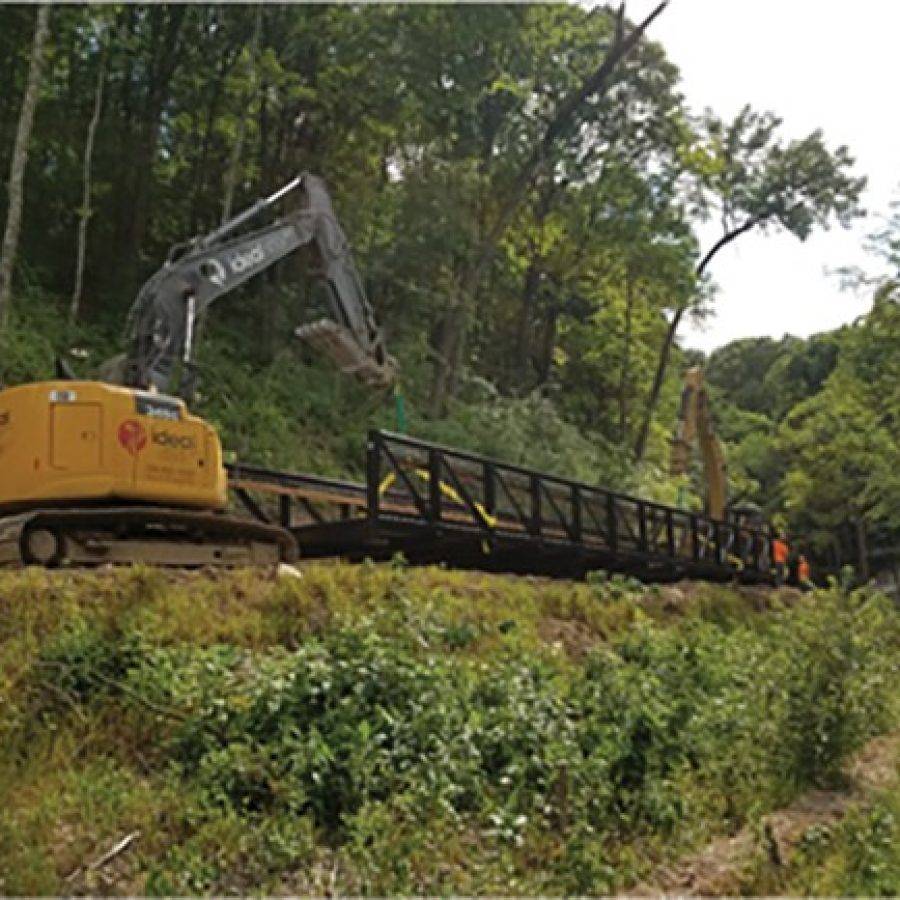 Cliff Cave County Park in Oakville will temporarily close for the next week as construction continues on a Great Rivers Greenway trail expansion.
The park closed Monday and will be closed through Thursday, Aug. 3, Great Rivers Greenway announced.
The closure will allow the greenway to install a second pedestrian bridge that will be added to the park as part of the new $5 million trail, part of the larger Mississippi Greenway.
At 210 feet, the greenway bridge will be one of the longest single-span pedestrian bridges in the St. Louis region, according to a news release.
Beginning Monday, July 31, Cliff Cave Road near England Town Road will be reduced to one travel lane to allow for the completion of utility work beneath the roadway. A flagger will be stationed in the area to assist with traffic during active construction.
The latest 210-foot span is the second of two bridges to be installed in the park as part of the Mississippi Greenway expansion that will extend the park's trail system and make the park more accessible for visitors.
A 70-foot bridge was installed the week of July 10 over the creek that flows from the mouth of Cliff Cave. The longer bridge will be installed over Cliff Cave Road and provide a connection to a new overlook atop the bluff. The bridge will also offer sweeping views of the park and provide a paved path for people to walk, jog, push a stroller, ride a bike or use a wheelchair.
"Thanks to the dry weather, our construction crews continue to make great progress on the greenway expansion in Cliff Cave Park," GRG Project Manager Megan Riechmann stated in the release. "Work is underway on the new overlook, and contractors are grading the route for the paved connection that will link the upper and lower sections of the park separate from the road."
Construction is expected to last through the end of the year. A traffic study is currently underway to determine whether the greenway will connect to Telegraph Road.
For more information, visit
.