Chickens, body cameras discussed by Crestwood committees
Five chickens would be limit under proposal from board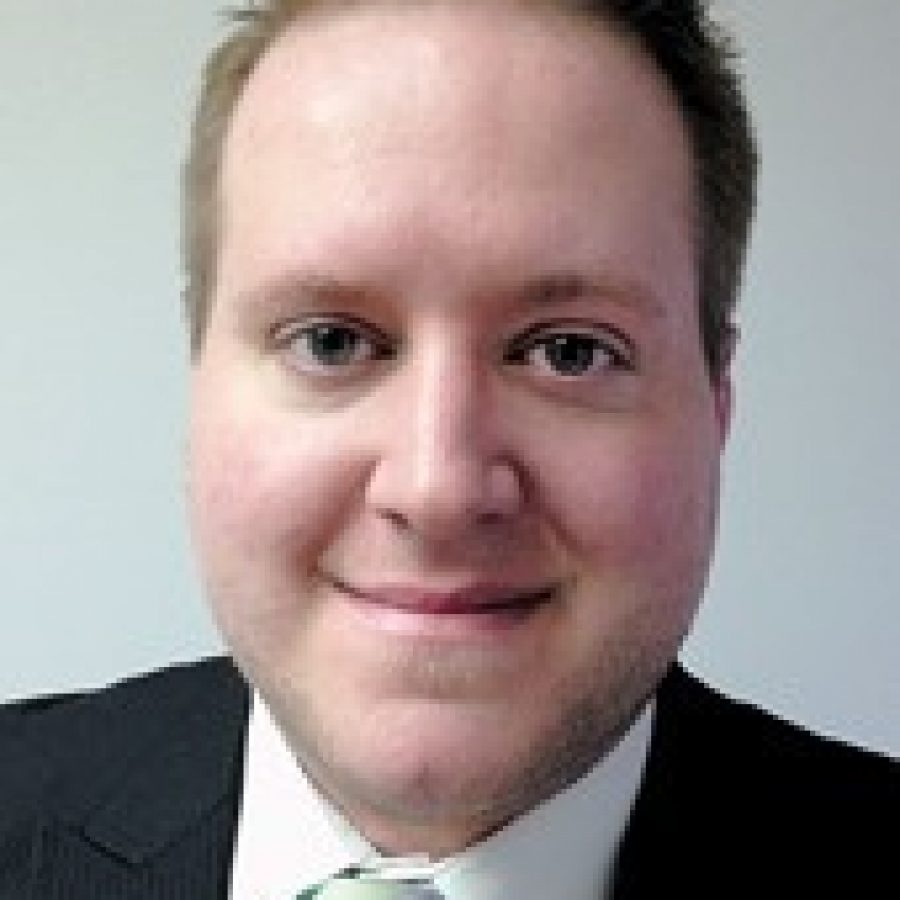 Discussions surrounding the redevelopment proposal for the former Crestwood mall site have overshadowed other city business lately, but over the past several weeks city committees have also discussed issues ranging from chickens to body cameras.
City code currently limits homeowners to keeping three chickens, but Code Enforcement Officer Rosann Shannon told the Public Works Board May 20 that she sees no drawbacks to allowing residents to keep more. After hearing from chicken owners, the panel unanimously recommended that the city increase the limit to five chickens. No roosters are allowed.
Ward 1 Aldermen Darryl Wallach and Richard Breeding raised the issue at the request of residents who live in Ward 1.
The panel's recommendation should go to the Board of Aldermen when it meets at 7 p.m. Tuesday, June 9, in the aldermanic chambers at the Government Center, 1 Detjen Drive, said Breeding, who serves on the panel.
Mayor Gregg Roby did not respond to a request for comment for this article before the Call's press time.
Throughout Crestwood, 22 families have permits to keep either chickens or bees, and some have both, Shannon noted.
Some of the families already exceed the three-chicken limit, but surrounding cities have no limits on chickens, with no problems, she added.
Shannon became interested in the issue after Stella Palmer, 10, came to City Hall to make the case for more chickens so she could share more eggs with her friends.
Stella's father, Jim Palmer, said his family has lived in Crestwood for five years and "couldn't be happier" after moving from St. Louis city, but they are one chicken above the limit, which he said is one of the strictest around even though Crestwood has larger lot sizes than many surrounding areas.
"I'm one of the families that is currently out of compliance with the CCCA — the Crestwood Chicken Compliance Administration," Palmer said. "They've been great for teaching the kids discipline, they've been great as far as building neighborhood unity — people can't believe that we actually have chickens, so they want to come over and see them. A lot of people make a lot of new friends in the neighborhood. We do everything that we're supposed to do, so we don't want to be out of compliance."
When the Police Board met May 18, Police Chief Frank Arnoldy outlined problems with current body-camera technology, noting concerns about cost, data storage and the potential availability of video footage as a public record.
State and federal legislators have discussed requiring body cameras in the wake of last year's unrest in Ferguson. But in the absence of a requirement — and the money to buy and maintain them — Arnoldy said the few complaints Crestwood receives about police officers do not justify the cost and headaches that departments on the forefront of adding body cameras will have to figure out to make them work.
Years ago, the city removed dashboard cameras from police cars when they became a "maintenance nightmare," Arnoldy said. He added that body cameras could run into similar technological difficulties until bugs are worked out and technology improves.
"It'd be a great thing to have. It'd be a nice thing to have, but it's too early and too many issues surrounding it, and there's really no need for it," Ward 2 Alderman Justin Charboneau said.
Police Board Chairman and former Ward 1 Alderman Rich Bland noted that residents know and trust their police officers.
"We're able to do a fair amount of neighborhood policing," he said. "You can wave to the police officers and they wave back. You're not in a battle zone … And I think that's why a lot of us live here."
With Roby and new Ward 4 Alderman Cindy Minor absent from the May 26 Board of Aldermen meeting because they had relatives graduating from Lindbergh High School, board President Mary Stadter presided.
Public Works Director James Gillam recommended replacing the air conditioner at the Whitecliff Community Center dance studio for $12,775. Due to the pending summer heat, the replacement is an emergency, noted City Administrator Mark Sime. That exempts it from the city policy that mandates that expenses greater than $10,000 must go out for bid to get the best price.
The air conditioner failed on May 14, and former Ward 4 Alderman and Planning and Zoning Commission member Steve Nieder questioned why Gillam did not immediately start the two-week bid process to get multiple opinions on the cost.
The bid process is labor-intensive and could have taken longer than usual, since it would require writing out specifications, Gillam said, but Nieder objected that in order to get an estimate, the city already had to complete specifications.
Aldermen approved the emergency spending 5-2, with Charboneau and Ward 4 Alderman Timothy Anderson dissenting.
Charboneau told the Call that he understands the need for an emergency exemption. But he noted that after the air conditioner went out on May 14, the board held a special meeting May 19 to appoint Minor and could have discussed the air conditioner at that meeting so that there would have been time to go out for bids and get the best price on the work.
"Although I think it's definitely needed, I just don't agree with the process by which it was approached to the board," he said. "I feel there was time, possibly more than enough time, to allocate the funding in the normal procedure."
On the recommendation of the Parks Board, aldermen discussed whether park hours should be extended to accommodate residents who want to use parks early in the morning and late at night.
Currently, all city parks open at 7 a.m. and close at 9 p.m. Under the new hours, all city parks — Crestwood, Rayburn, Sanders, Spellman, Ferndale and the Sappington House grounds — would open at 6 a.m. and close at 10 p.m. throughout the year, except for Whitecliff Park, which would open at 5:30 a.m. and close at 11 p.m.
Charboneau's motion that the board table the issue so aldermen could get more input from the public and from residents who live near parks passed 5-2, with Anderson and Ward 3 Alderman Grant Mabie opposed.