Candidates' opinions vary on Mehlville's top issue
Nine candidates are seeking 3 seats in April election.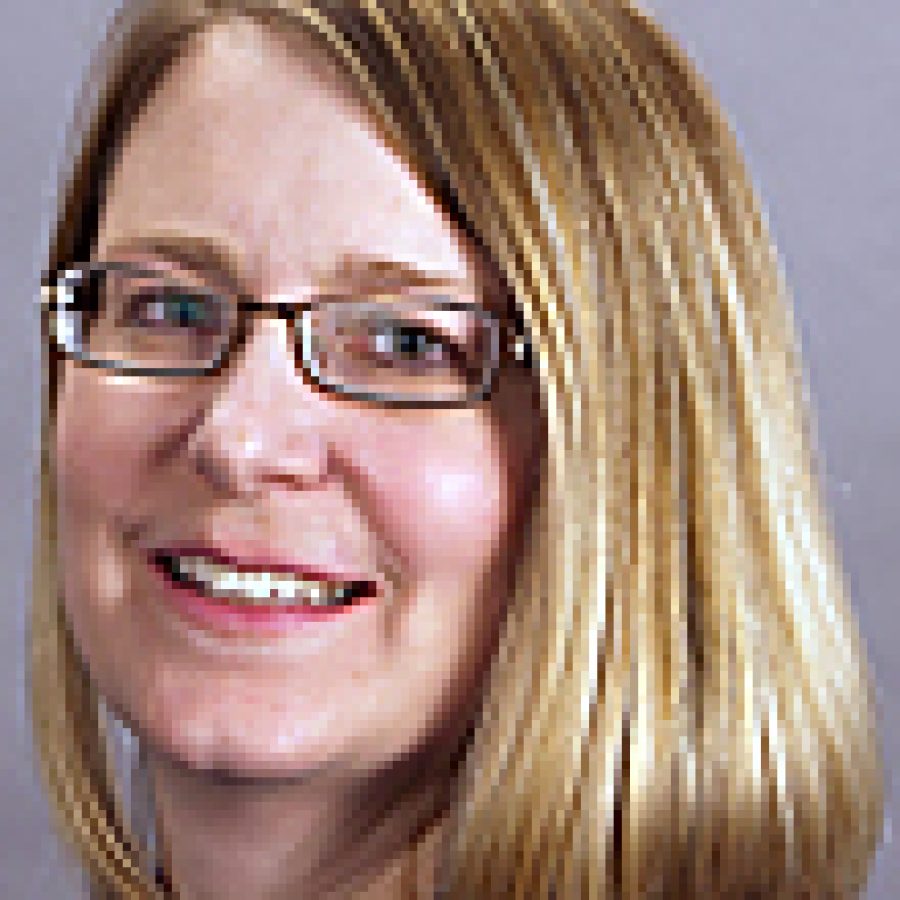 Candidates seeking election to the Mehlville Board of Education in the Tuesday, April 5, election offer varying opinions of the top issue facing the district.
Nine candidates are vying for three seats on the school board. Marea Kluth-Hoppe, John Roland Jr., Deb Langland, Elaine Powers, Rich Franz, Michael Doyel, Mark Stoner, Franchesca Gindler and David Wessel are seeking election to the three seats, which carry three-year terms.
Incumbents Drew Frauenhoffer and Erin Weber, elected in 2008, did not file for re-election. The third seat formerly was held by Karl Frank Jr., who resigned in November.
This article will focus on Powers, Franz and Doyel as Kluth-Hoppe, Roland and Langland were featured last week. The remaining candidates will be profiled in an upcoming issue.
Asked to identify the most important issue in the race, the three candidates responded:
• "The No. 1 issue is making sure that we equip each child with a quality education that prepares them for future success, while stretching our budget even further. Good education equips our children for success, makes every family stronger and adds value to our community," Powers said.
• "Lack of credibility within the Mehlville community on the part of the board makes resolving fiscal issues all but impossible and creates an adversarial relationship between district and community when attempting to enlist the public's help for all aspects of school improvement," Franz said.
• "Developing a sense of team so that the board, community, parents, teachers and administration work to move the district forward," Doyel said.
Powers, 43, 5123 Suson Oaks Court, 63128, serves as executive director of the Lemay Child and Family Center. She and her husband, Edward, have three children who attend Mehlville schools.
Powers, who has not held elective office, said she is seeking election "because of my conviction that every child is entitled to receive a high-quality education. I believe that we need new ideas and approaches to address our district's financial and community relations challenges; otherwise, the quality of education we have come to expect from the Mehlville School District will be at risk."
Franz, 53, 4937 Lockbriar Court, 63128, serves as a corporate security adviser for Monsanto. He and his wife, Karen, have two grown children.
Franz, who has not held elective office, said he is seeking election because "the Board of Education requires leadership that is focused on respect for the taxpayers and driven by seeking academic excellence from students."
Doyel, 50, 2905 Meramar Drive, 63129, is an attorney. He and his wife, Hope, have two children who graduated from Oakville Senior High and a third who currently attends Oakville High.
Doyel, who has not held elective office, said he is seeking election because "public service is extremely important to me. I believe that my education and experience will allow me to lead the district to new heights."
The candidates gave the following responses to a Call questionnaire:
How did you vote in the November election on the school district's tax-rate increase measure Proposition C?
Powers said, "I voted for Proposition C because I agree with the vision of being a high-performing school district and I believe that our community's children will benefit greatly from improved facilities, technology and instructional materials. As an individual taxpayer, I was willing to invest more of my personal income into the school improvements identified through the COMPASS process, so that all children could benefit."
Franz said, "I voted against Prop C. Considering the state of the national, state and local economy; the unemployment rate — over 9 percent in the metro area — the foreclosure rate affecting every income level; and the number of taxpayers struggling on fixed incomes, 'the wrong amount at the wrong time' is an understatement. I have seen no conclusive research to indicate that increased levels of spending equate to increased academic success."
Doyel said, "I voted for Prop C. While I was concerned that the measure sought too much given the economic climate, I believe that additional funding must be obtained."
Are you satisfied with the leadership being offered by the district's administration?
Powers said, "I have been impressed with the internal leadership offered by Terry Noble, the Central Office staff and the building-level administrators. In my visits to the schools, it has become clear that there is considerable respect among teachers, administration and staff, which is an indicator of strong leadership. The fact that the district has recently been recognized nationally as providing the most 'bang for your buck' in Missouri is further evidence of strong leadership in the schools. I think we've fallen a little bit short, however, in our board members and administrators also being perceived as leaders in the community.'
Franz said, "I am not satisfied as long as all the district's students are not achieving at the level they're capable of."
Doyel said, "My focus, if elected, is not on the past. The entire team must focus on the future to work together to make Mehlville a great school district."
Do you believe that teachers' pay should be based on merit?
Powers said, "I believe that merit pay should be considered along with experience and education in determining pay increases when funding is available. The challenge is determining how to measure merit in a public education system, where many variables exist outside of the classroom that can impact what happens inside the classroom. I would be open to looking at ways to tie the Performance-Based Teacher Evaluation system already in place for professional development purposes into the system for determining pay increases and would ensure that all stakeholders are included in these discussions."
Franz said, "In order to attract and keep the best teachers, we must end stepped pay scales and reward for results. When pay raises are guaranteed regardless of results, incentive is destroyed."
Doyel said, "As a basic premise, I believe in merit pay. I have serious concerns on how to quantify performance and ensure fair and impartial evaluations."
Did you participate in the district's community-engagement program — COMPASS?
Powers said, "Yes, I attended some of the COMPASS meetings."
Franz said, "I did not participate in COMPASS."
Doyel said, "Yes."
If budget cuts are needed, what do you propose cutting? Would you support reducing busing and/or charging for it?
Powers said, "If needed, budget cuts must first be focused on services and programs that have the least amount of impact on direct classroom instruction, such as reducing the number of issues of the Messenger and reassessing administrative functions. I also believe it would be appropriate to implement salary freezes given the current economic environment. I think that changes in busing schedules and routes should be implemented before I would consider adding fees for bus transportation."
Franz said, "If needed, budget cuts should be made 'across the board' commensurate with the amount that needs to be cut."
Doyel said, "All aspects of the budget must be analyzed to reduce spending without impacting education or safety. A four-tier bus system is appropriate to accomplish this."
How would you work to keep politics out of the board's decision-making process?
Powers said, "My focus and goal would be on doing what is best for our students, our residents and our community. Every question and issue should first be evaluated by assessing the educational and community impact, with an emphasis on openness and transparency."
Franz said, "By staying focused on the stated goals of fiscal restraint, academic accountability and rebuilding the credibility of the school board in the community."
Doyel said, "Partisan politics has no place in a school district. I would work to implement appropriate policies for the betterment of district."