Campisi faces challenger in Republican primary for County Council
GOP primary winner will face Democrat Steve Stenger in Nov.4 election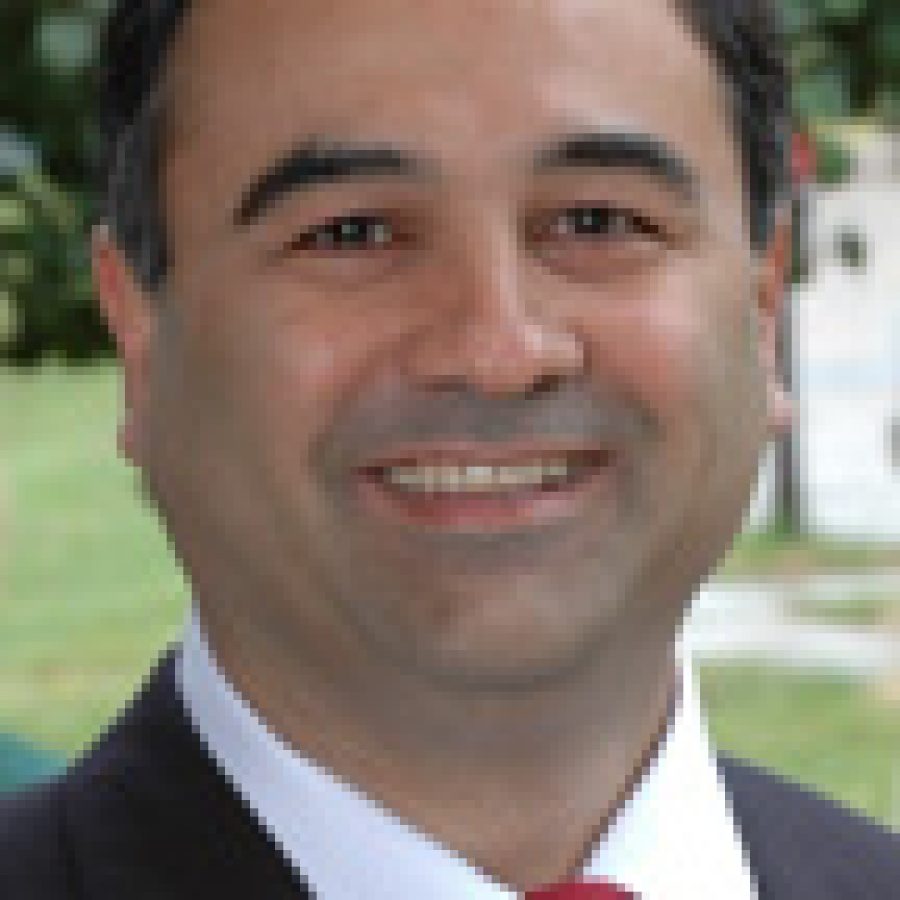 Incumbent County Councilman John Campisi is being challenged in next week's Republican primary by a candidate who recently terminated his campaign committee.
Ryan Dougherty confirmed that he has terminated his campaign committee, but told the Call July 20, "… I'm still running."
The winner of the Aug. 5 Republican primary for the 6th District County Council seat will face Democrat Steve Stenger in the November election.
Asked to identify the most important issue in the race, Campisi said, "The most important local issue in unincorporated St. Louis County is stopping the trash districting from going forward. It is important for people in south county to know that while we may get lower prices from haulers now, in three years when the RFPs — request for proposals — come due again, there will not be any of the smaller haulers in business to compete for the district, thus, in essence, giving the larger haulers no competition, which will result in increased rates.
"While recycling is important for the environment, people have already been recycling for many years and getting paid for it. Now people have to pay to recycle. I have sponsored legislation to put this issue on the ballot to give individuals the option to opt out to stop the trash districts and to give seniors the option to opt out. All three times, my legislation was voted down."
Dougherty did not respond to a Call questionnaire.
Campisi, 48, 10133 Jeffleigh Lane, 63123, is employed by the Bethesda Health Group as Bethesda Barclay House general manager. He and his wife, Lori, have three children.
Campisi, who is seeking his third four-year term on the County Council, said he is seeking the Republican nomination "to serve and represent all of south county."
Campisi gave the following responses to a Call questionnaire:
Would you support a county tax rate hike? If the choice was cutting services or increasing the tax rate, which would you support?
Campisi said, "I would not support a rate hike of any kind for St. Louis County. I believe the county already receives the right amount of money to make the county run efficiently. I would rather cut some services and work with what we currently have."
Would you support placing a sales tax increase before the voters to fund the expansion of Metro-Link and road improvements?
Campisi said, "No, I will not support any countywide sales tax regarding MetroLink. St. Louis County and City should be pursuing federal funds to expand and operate the existing public transportation system.
"Other places have done so and are working very well."
Would you support a countywide ban on smoking in public places?
Campisi said, "No. I supported legislation that would leave the ban up to the proprietor or owner of that business."
What is your position on incorporation?
Campisi said, "I believe a portion of south county, specifically people in the Oakville area, have been considering incorporation mostly because of the county counselor's decision to work with Fred Weber Inc. in allowing the trash-transfer station in south county. I would work with any group needing my assistance."
Do you agree with the county's 2001 decision to change its meetings to the evening from the afternoon?
Campisi said, "During the time going door to door running for councilman, I found nighttime meetings a topic people wanted to talk about the most. After winning the council seat, I spearheaded the decision to pursue other council members regarding nighttime meetings. I then made nighttime meetings one of my first orders of business and was able to persuade the majority of the council to vote for night meetings."
Do you believe the County Council should approve legislation prohibiting councilmen from accepting campaign contributions from developers? Should councilmen vote on rezoning and development projects submitted by campaign contributors?
Campisi said, "I campaigned on not taking contributions from developers because my opponent Jeff Wagener was pushing projects through the county and taking their money at the same time. Many people in south county want a fair chance to make their case during the time developers submit their plans to the Planning Commission. It would be hard for any councilman to make a fair decision on any development if they were taking their money at the same time."