Brown challenged by Englund for seat in newly redrawn 94th
Englund challenging Brown for House seat in District 94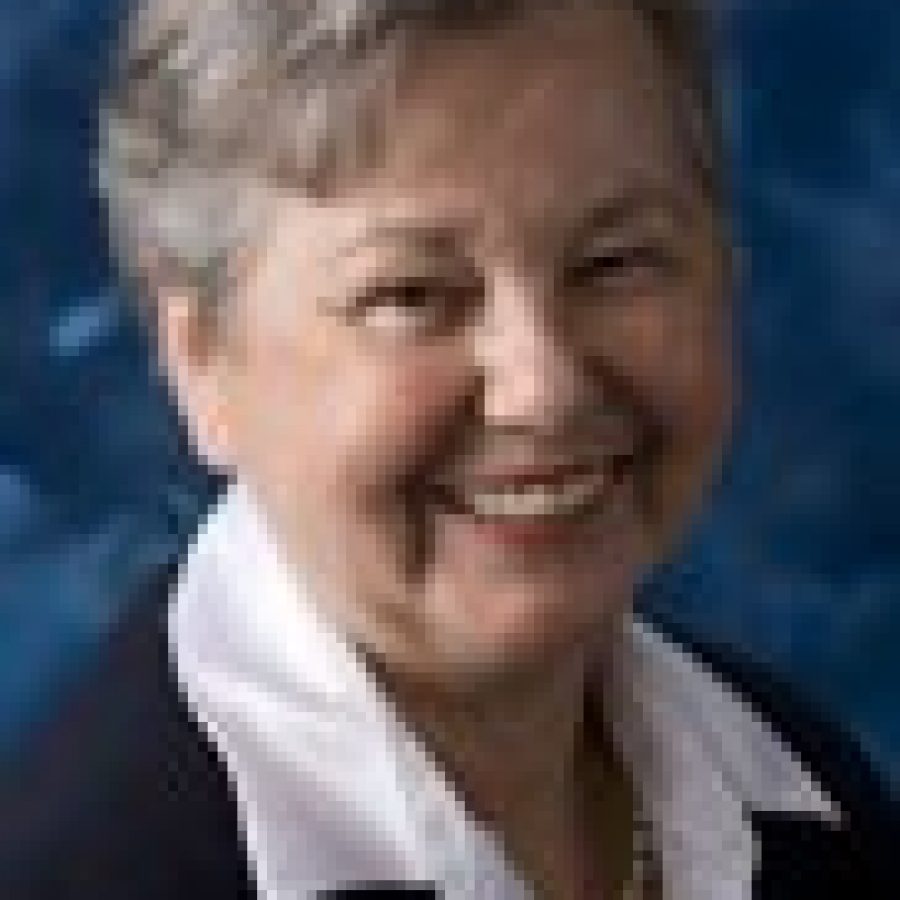 A Democrat who serves on the Lindbergh Schools Board of Education is challenging Republican Rep. Cloria Brown in the Nov. 6 election for the Missouri House seat in the newly redrawn 94th District.
Lindbergh school board member Vicki Lorenz Englund was elected to the District 85 Missouri House seat in 2008 by defeating Brown.
Two years ago, Brown defeated Englund for the District 85 seat.
Asked to identify the most important issue in the race, candidates gave the following responses:
• Brown said, "Jobs. When there are no jobs, families suffer. The tax-and-spend policies of the past have hurt everyone. Economic growth and development will be achieved through reduced taxes, tax incentives for business, reduced government regulations that stifle small business and ongoing training of our work force.
"Businesses need to have dollars to invest in product development, which creates jobs, which, in turn, creates buying power for the worker and his (or) her family. Training and retraining Missouri citizens must become a priority so that our workforce is always prepared for the next job."
• Englund said, "Working for jobs — I will fight to put south county back to work. I support Gov. (Jay) Nixon's Buy-Missouri plan, which gives business tax breaks for hiring the unemployed, for creating jobs here in Missouri and not for those that ship jobs out of state or overseas."
Brown, 70, 3306 Lone Elm Drive, 63125, is retired from MasterCard International, where she served as vice president of a technology group. She and her husband, Frank, have an adult daughter.
Brown, who previously served as the Lemay Township Republican committeewoman, is seeking re-election because "I want to continue to serve my community now that I am retired and have the time available. The people of the 94th District deserve a representative who understands and reflects their values and beliefs.
"I have lived in the district for over 40 years. I know and understand the problems facing the people of the 94th and continue to work tirelessly to ensure that these problems are resolved. I pride myself as having a reputation of being accessible to my constituents. They deserve no less."
Englund, 38, 4539 Valmeyer, 63128, is employed by Cassidy Turley as a leasing administrator for Edward Jones and is the sole proprietor of GiftPak Express. Englund and her husband, Patrik, have two young children.
Englund is seeking election because "I support the core values of south county — strong schools for our children, good jobs for working families and lower taxes for our seniors. I served in the Missouri Legislature from 2009 (to) 2010 and really loved serving my constituents. Now, as a school board member, I want to make sure our south county public schools are protected for our kids."
The candidates gave the following responses to a Call questionnaire:
• What is your position on abortion?
Brown said, "I am 100-percent pro-life and the only candidate in the 94th state representative race that is endorsed by the Missouri Right to Life. Many of the pro-life bills come through the Children and Families Committee on which I serve."
Englund said, "I am anti-abortion and believe that the best way to reduce abortions is to prevent unintended pregnancies.
"The best way to do so is through proper, comprehensive sex education. I support current Missouri law, which prohibits abortion after viability."
• What is your position on the death penalty?
Brown said, "The death penalty is the appropriate punishment for certain criminals committing specific crimes. The imposition of the death penalty is extremely rare. This law is not likely to be changed. I feel that the system has safeguards through the long appeal process, our jury system and, most of all, the latest advancements in technology that aid in investigations. There are some crimes that are so horrendous that the death penalty is justified."
Englund said, "I am against the death penalty."
• Are changes needed to the Public School and Education Employees Retirement Systems of Missouri?
Brown said, "We have a moral obligation to ensure that the retirees receive the benefits that they were promised. No changes should be made to PSRS that would adversely affect existing retirees or active teachers. In August of last year PSRS implemented changes called (a) 'Funding Stabilization Policy.' PSRS believes this change will pay off the unfunded accrued liability and PSRS will become 100-percent prefunded within a 30-year time period without raising the contribution rate of the teachers and taxpayers.
"As a member of the House Retirement Committee and also a member of the Joint Committee on Public Employee Retirement, I will continue to work to ensure that funds are available when the employees retire."
Englund said, "During these most difficult of economic times, we need to be very careful not to harm anyone's pension while at the same time keeping a close eye on our state budget."
• Do you agree with the Legislature's override of Gov. Jay Nixon's veto of legislation allowing employers and insurers to refuse to provide health insurance coverage of contraception, abortion and sterilization if such procedures violate the employer's religious beliefs?
Brown said, "I voted for the bill when it came before the House, and I voted for the override. Government should not be telling businesses what health-insurance coverage they should purchase from insurance companies. I also believe that businesses and individuals should not be forced to do something that is against their religion."
Englund said, "I do not agree with the Legislature's veto override. I agree with Gov. Nixon that under our existing law, employees and employers can already opt out of providing or receiving contraceptive coverage if doing so conflicts with their religious or moral convictions. This bill now takes the decision making out of the hands of employers and puts it in the hands of insurance companies.
"I do not think south county wants to give this much power to insurance companies, so I would have voted against the veto override …"