Brennan crowned queen at 2016 Ms. Missouri Senior America Pageant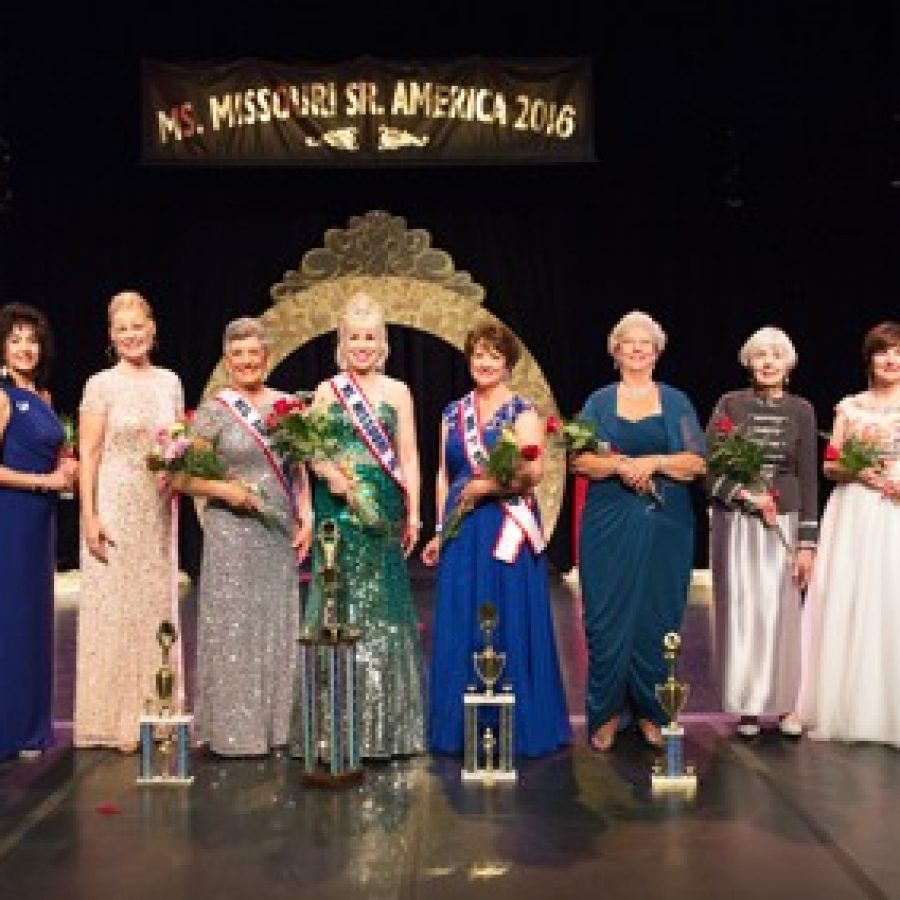 Peggy Lee Brennan of Branson was crowned queen at the 2016 Ms. Missouri Senior America Pageant at the Florissant Civic Center.
Brennan wowed the judges with her song and dance to Rogers and Hammerstein's song from "Oklahoma," "People Will Say We're in Love."
Ten beautiful, talented and spirited ladies came together from all parts of the Show-Me state to compete for the coveted title of queen.
First runner-up was Ann Leath of Chesterfield. Second runner-up was Linda J. Tiedt of Bridgeton. Ms. Congeniality was Mary Kay Spencer of south county.
"The Age of Elegance" was the theme of this year's event and the participants certainly lived up to it. Other contestants included: Servisa Croff, Shirley J. Kamps, Moira McGhee, Suzanne Carol Pratl, Marie Ciarleglio Robertson, Kathryn Ryan-Hogan.
The Senior Pageant celebrates women over the age of 60 who exemplify dignity, poise, maturity and inner beauty.
Brennan will participate in the Ms. Senior America Pageant in October in Atlantic City, N.J.
For more information, visit
.