BREAKING: Voters approve school district, fire district measures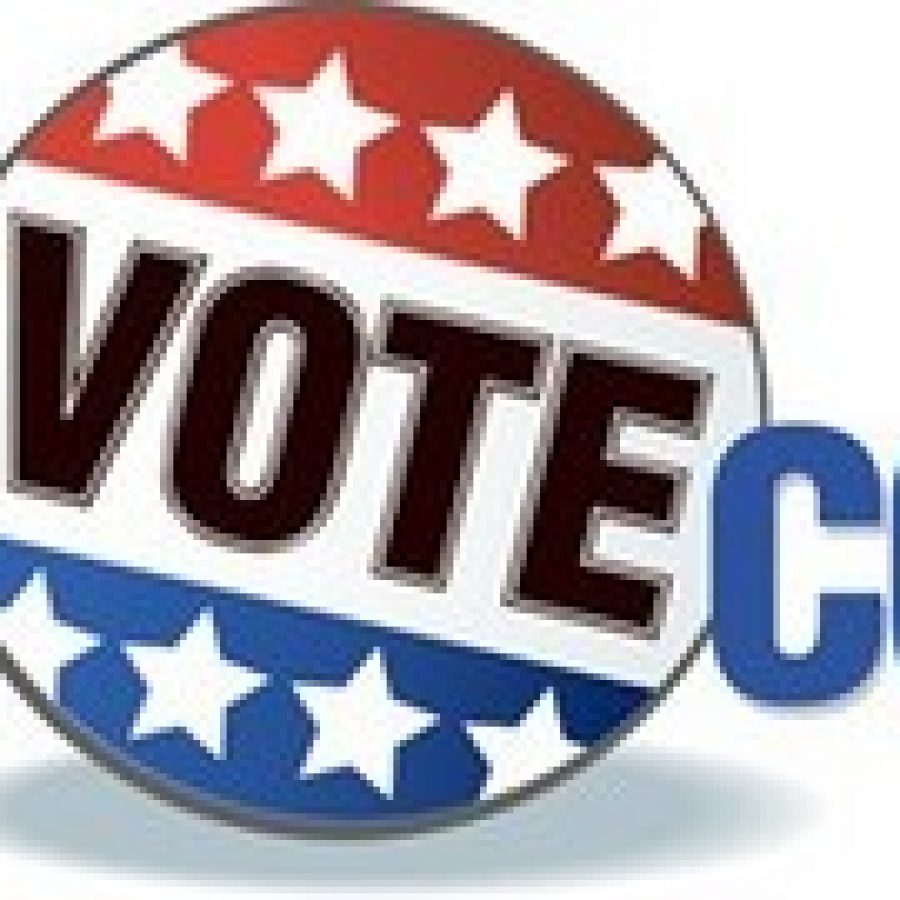 Propositions placed on the ballot by the Mehlville Board of Education and the Mehlville Fire Protection District Board of Directors coasted to victory in Tuesday's election.
Voters overwhelmingly approved a tax transfer in the Mehlville School District and a proposal to simplify and streamline the Mehlville Fire Protection District's accounting procedures.
St. Louis County, Crestwood and Sunset Hills voters also approved a series of measures, and city and county voters approved two proposals by the Metropolitan St. Louis Sewer District.
The Mehlville School District's 4-cent, no-tax-rate-increase tax transfer, Proposition A for AC, will not increase residents' current tax rate, but will extend a 4-cent tax for facilities for another 10 years after the district retires its remaining general-obligation bond debt this year. With the passage of Prop A, roughly $685,000 annually will be placed into a dedicated roofing fund for replacement of roofs and aging HVAC systems.
• Prop A — 7,861 yes and 4,455 no
Mehlville Fire Protection District voters considered Proposition S, for Simplify or Streamline, which will consolidate the district's general fund tax levy and alarm fund tax levy into one fund, resulting in the elimination of the alarm fund levy.
The district's alarm fund currently levies 5 cents per $100 of assessed valuation. As proposed, that 5 cents would be added to the general fund levy and the ambulance fund levy would be eliminated.
• Prop S — 12,892 yes and 2,466 no
Voters in the county, Crestwood and Sunset Hills approved a series of vehicle sales-tax measures.
The measure, called Proposition B by the county and 36 municipalities, would continue collecting local sales tax on cars, trailers and boats that are purchased from an out-of-state dealer. Rejection of the measure would put Missouri car dealers at a competitive disadvantage to out-of-state dealerships, according to the ballot language. The Municipal League says Missouri dealers support the sales tax.
All county residents could vote on the countywide measure, even if they live in cities that also have the sales tax on their ballot.
The out-of-state vehicle sales tax was thrown out by a 2012 court ruling and reinstated in 2013 by the state Legislature, with the caveat that voters have to approve it.
Crestwood voters also approved Proposition U, a new city tax on goods purchased from out-of-state vendors that would tax those goods at the same rate as the current city sales tax, 1.5 percent.
Only companies that purchase more than $2,000 a year in out-of-state goods would be charged the new tax.
— 91,143 yes and 32,102 no
— 2,130 yes and 433 no
— 1,510 yes and 472 no
— 1,520 yes and 995 no
Metropolitan St. Louis Sewer District voters across St. Louis County and St. Louis city approved two measures from the sewer district, Proposition Y and Proposition S.
With Proposition Y, a $900 million bond issue, MSD voters decided how they want to fund the next four years and $1.5 billion in upgrades: Through higher monthly sewer bills or by approving a bond issue that keeps bills lower in the short-term but carries extra interest costs in the long term.
With the approval of Proposition Y, MSD will use cash to fund $417 million of the $1.5 billion and issue $1.1 billion in bonds to pay for the rest, using $200 million in bond authority left from a past ballot measure.
Stormwater ballot measure Prop S allowed county and city voters to decide if they want to equalize stormwater services and taxes throughout all of MSD's coverage area, as an alternative to the impervious fee that funded stormwater operations from 2008 to 2013, when the Missouri Supreme Court declared the fee an unconstitutional tax.
•
— 94,993 yes and 27,062 no
•
— 76,487 yes and 45,619 no