BREAKING NEWS (updated 1:20 p.m. on Wednesday, Feb. 13)
Lindbergh School District hires new superintendent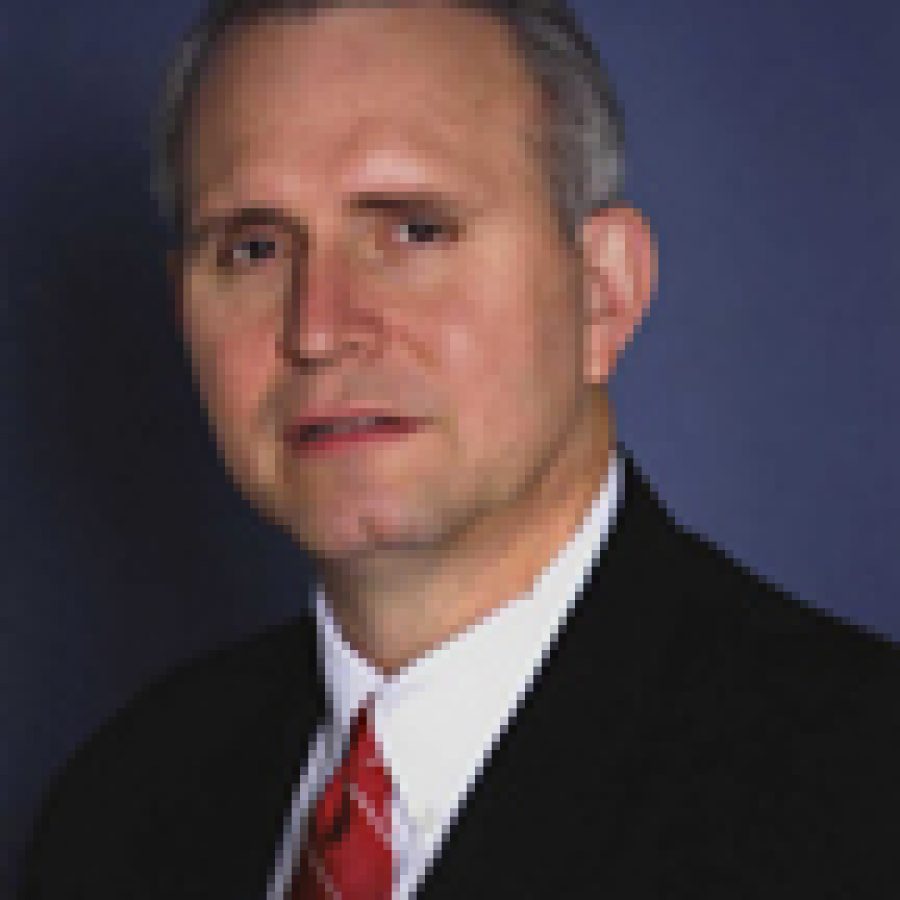 The current head of the Joplin R-8 School District has been named superintendent of the Lindbergh School District, effective July 1.
The Lindbergh Board of Education announced Tuesday night that Jim Simpson has been hired as superintendent for the 2008-2009 school year. Simpson will replace Superintendent Jim Sandfort, who announced in April 2006 that he would retire at the end of the 2007-2008 school year.
Simpson has served as superintendent of the Joplin School District for seven years. During his 19 years in education, Simpson served as a junior/senior high school principal in the Advance School District, a senior high school principal in Salem and Lebanon and an assistant superintendent for curriculum and instruction in Lebanon.
"… What was once moving along at a fairly comfortable, predictable pace, almost just as predictably changed into a very fast-paced chain of events that began just slightly after 4 o'clock on Sunday afternoon, and at this point, the Lindbergh School District Board of Education is pleased to announce that Dr. Jim Simpson has been hired as the superintendent of schools for the 2008-2009 school year," Board of Education President Mark Rudoff announced Tuesday night.
"Dr. Simpson was selected for this position following a series of interviews and a site visit by the board, and that was the frantic part of it because this announcement here this evening is being made in conjunction with the announcement of the Joplin schools that Dr. Simpson has been released from his contract and will be employed here at Lindbergh …," Rudoff added.
A reception for parents, staff, students and residents to meet the new superintendent will take place from 2 to 4 p.m. Sunday, Feb. 24, in the district auditorium lobby on the high school campus, 4900 S. Lindbergh Blvd.
"… We are thrilled to have a person of Dr. Simpson's caliber as our next superintendent of schools," Rudoff said.
Simpson received his bachelor's degree from Tennessee Technological University and had eight years of business experience as a minerals exploration geologist before receiving his teacher certification from Southeast Missouri State University. He received his master's degree from Southeast Missouri State, and his doctorate degree from the University of Missouri-Columbia.
The district received 57 applications to fill the superintendent's post and the Board of Education has narrowed down the list of candidates who applied to 10 semifinalists from the states of Arkansas, Illinois, Iowa, Kansas and Missouri. On Sunday, Rudoff told the Call that the board had concluded the interview process, narrowing down the 10 semifinalists to an undisclosed number of finalists.
Sandfort has served as Lindbergh superintendent since 1991 — the longest tenure in the same school district of any superintendent in St. Louis County. To assist in the search to replace Sandfort, the Board of Education voted unanimously in February 2007 to approve a contract with Ray and Associates of Cedar Rapids, Iowa. The final cost for the search firm's services will be $15,000, with a maximum of $6,000 for reimbursed expenses.
Complete coverage of the naming of the new superintendent will be featured in next week's Call.