BREAKING NEWS: Mehlville school board names interim superintendent
Springfield superintendent to head Mehlville School District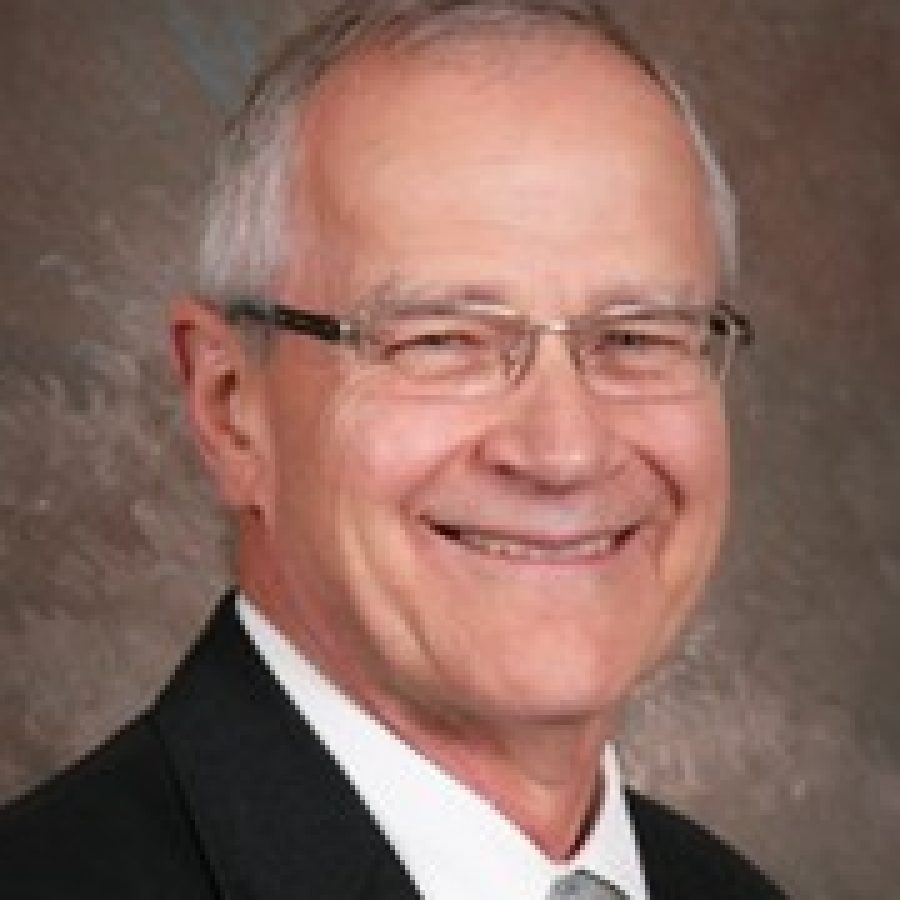 The Mehlville Board of Education announced tonight — Thursday — that it has selected the superintendent of the largest school district in Missouri to serve as Mehlville's interim superintendent.
Current Springfield Public Schools Superintendent Norm Ridder comes to the district with more than 40 years of teaching and administration experience in Nebraska, Colorado and Missouri.
The board voted 6-0 in closed session this evening to hire Ridder. Board President Ron Fedorchak was absent from the May 22 meeting.
"We are looking forward to our time with the Mehlville community," Ridder said in a video message played during the meeting, referring to himself and his wife, Nadine.
Ridder will start at Mehlville July 1, taking over for current Superintendent Eric Knost, who will also begin his new position July 1, as superintendent at the Rockwood School District. Ridder will be paid $195,000 as Mehlville superintendent.
Since 2005, Ridder has led Springfield Public Schools, which is the largest district in the state with 25,000 students and 53 schools. He came to Missouri from Colorado, where he was superintendent of the 30,000-student Colorado Springs School District from 2000 to 2005.
During his nine years in Springfield, Ridder also oversaw more than $200 million in successful bond issues — experience that could come in handy at Mehlville, where board members are considering whether — and when — to send a $50 million bond issue to voters that Knost proposed last month.
During Ridder's tenure in Springfield, the graduation rate has increased from 75 percent to 82 percent, attendance has gone to the highest level in 20 years and the dropout rate has dropped to half what it was before his arrival.
Ridder, a Nebraska native, notified the Springfield Board of Education last year that he was retiring as superintendent and that the current school year would be his last in the district, and the district spent this year conducting a search before hiring Liberty School District Superintendent John Jungmann to replace Ridder earlier this year.
Before taking the Mehlville position, Ridder publicly stated that one of his goals is to eventually move back West so that he and his wife can be closer to their five children, who mostly live in Colorado.
The longtime educator has held a number of jobs in public and private schools in Colorado and Nebraska, and in recent years, Ridder has publicly been named as a finalist for a number of education jobs around the country, including positions as top education official in more than one state: education commissioner in Nebraska and the newly created position of director of the Wyoming Department of Education.
Last year, Ridder was also publicly named as Missouri's top education official's choice to lead a statewide "achievement district" that would be modeled on Tennessee's and would oversee all the state's unaccredited school districts and raise their performance. In emails released through an open-records request last year, Chris Nicastro, Commissioner of the Missouri Department of Education and Secondary Education, or DESE, suggested Ridder was her choice to lead the proposed district.
In 2010, Ridder was a finalist as superintendent of Nebraska's second-largest public school district, Lincoln Public Schools, which has 30,000 students.
Before he took positions as superintendent at Springfield and Colorado Springs, Ridder served as superintendent of the Denver Archdiocese and as director of education at Boys and Girls Town in Omaha, Neb., where he worked with abandoned, abused and neglected children.
While he worked at Girls and Boys Town, Ridder also spent four years as an assistant professor of education at Creighton University, also in Omaha. At one point, Ridder oversaw the Lyons-Decatur Northeast Schools in Nebraska as superintendent while the districts were merging into one.
His first years in education were spent teaching at Catholic schools in Nebraska, where he was also a curriculum director and coach.
Ridder earned a bachelor of arts degree in philosophy and theology at St. Thomas College in Denver, Colo., and a master's degree in education and secondary education and a doctorate degree in educational administration, curriculum and instruction from the University of Nebraska in Lincoln, Neb.