BREAKING NEWS: Crestwood to keep response to RFP for mall redevelopment confidential
Sime makes decision not make response available to public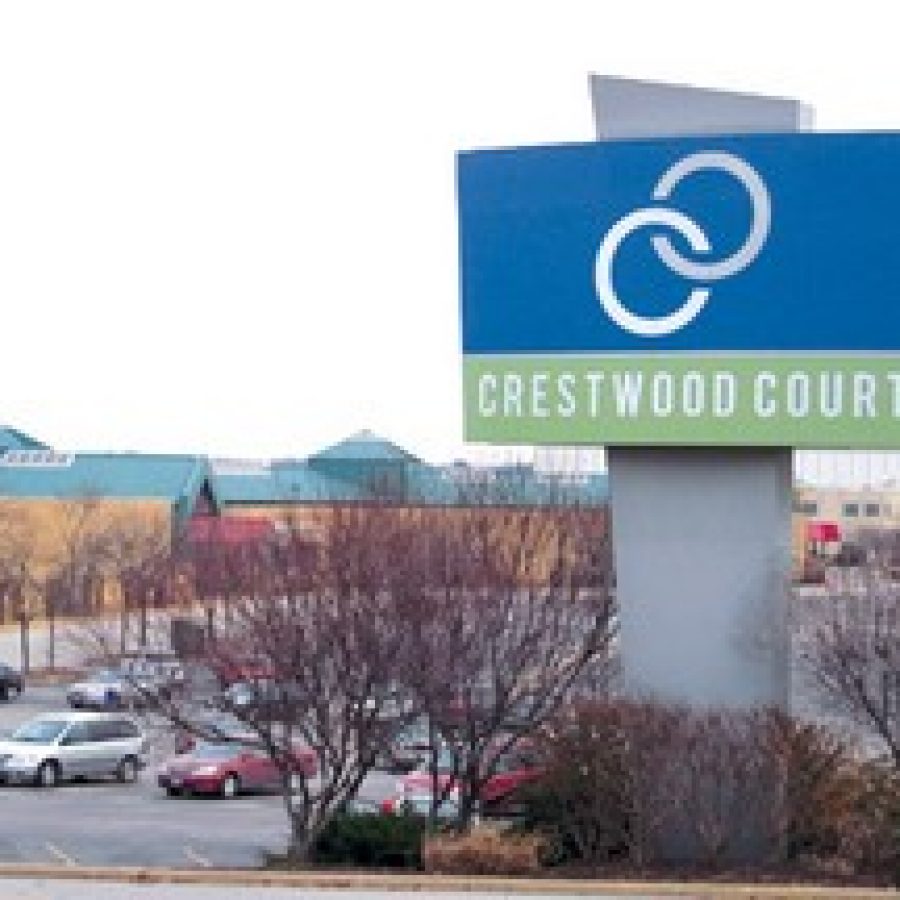 The city of Crestwood has received one response to its request for proposals to redevelop the former Crestwood Plaza, but City Administrator Mark Sime has determined that response will not be released to the public.
The Board of Aldermen voted voted 6-2 Feb. 10 to issue a request for proposals, or RFP, for the redevelopment of the roughly 47-acre mall property at Watson and Sappington roads. Ward 3 Alderman Paul Duchild and board President Mike Tsichlis of Ward 4 were opposed. The city issued the RFP the next day, and proposals were due Monday, March 16.
During a Board of Aldermen meeting Tuesday night, former Ward 3 Alderman Jerry Miguel said he assumed the city had received a response to the RFP and hoped the response would be posted to the city's website.
"… I guess what I would like to know is what do I need to do to get a copy of that document …," Miguel said.
City Attorney Lisa Stump responded, "… Under the Sunshine Law, it's a proposal submitted in response to a request for proposals and it's going to be the subject of a negotiated contract with the developer. So under the Sunshine Law it can be exempt from disclosure until the board chooses to make it public or the contract is executed or all proposals are rejected …"
Duchild asked who determined that the document would be closed.
After Stump hesitated with a response, Duchild remarked, "That should have been a quicker answer than that. I mean who decided, who asked you to close this document?"
Stump said, "I didn't close it. I didn't close it."
Duchild asked, "Who did?"
Stump said, "The city administrator asked if it could be closed under the Sunshine Law and I advised him that yes, it can be closed under the Sunshine Law."
Duchild said, "… Mr. City Administrator, did somebody ask you to close the document or did you decide that on your own?"
Sime replied, "I am following the procedures that I have followed since I have been here. That's when … proposals to an RFP come in, I keep them closed until the board takes final action on one of the proposals."
Duchild disputed Sime's answer.
"That is not correct. This is the first time (in) my six years on the board that we have had a closed proposal," he said. "I've got a thumb drive with at least four proposals for a different topic right here that are not closed. So I just challenge that this document should be closed, and I don't believe it should be."
UrbanStreet Group of Chicago purchased the mall property last year for $2.625 million from Chicago-based Centrum Partners and New York-based Angelo, Gordon & Co., which owned the majority stake in the site. Centrum and Angelo, Gordon bought the mall in 2008 for $17.5 million from the Westfield Group, which bought it in 1998 from Hycel Properties for $106.4 million.
Hycel Properties had operated Crestwood Plaza since 1957, first as an open-air mall. A mid-1980s redevelopment of Crestwood Plaza transformed the mall into a fully enclosed shopping center with more than 1 million square feet of retail space.