BREAKING: Election board postpones hearing in Sunset Hills special election
Both candidates say move may be spurred by Berkeley decision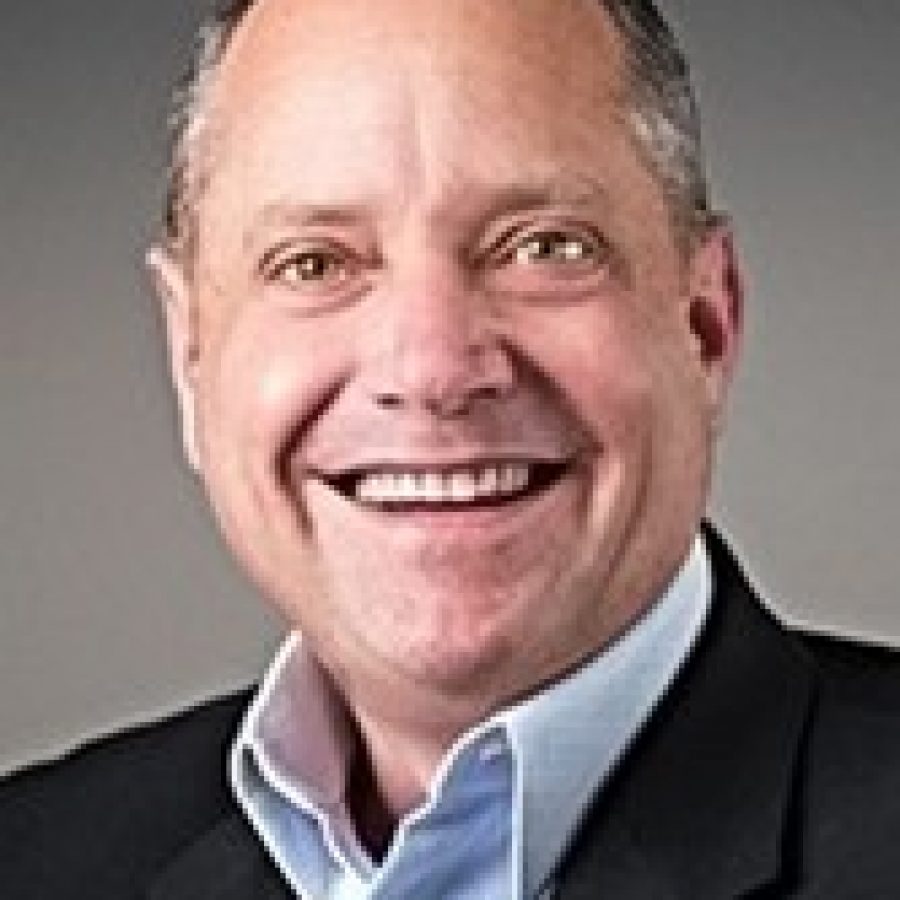 The county Board of Election Commissioners canceled a hearing scheduled for next week on a possible re-do of the April 5 Ward 1 aldermanic election in Sunset Hills.
Sunset Hills Alderman Richard Gau of Ward 1, president of the Board of Aldermen, received a cancellation notice Monday through his attorney, and he said he believes it may have been prompted by a judge's dismissal last week of the board's similar request to hold a new special election in the Berkeley mayoral race.
"My attorney informed me this is not a dismissal," Gau told the Call in an email. "I am hopeful this is a good thing based upon the dismissal of the Berkeley case."
A deposition of Gau's prospective opponent in a special election, former Alderman Frank Hardy, was scheduled for Wednesday in Clayton, but that has also been put on hold until further notice, Hardy said in an email.
"All depositions, all transfer of documents between parties, and any other actions have also been suspended too, until further notice," Hardy said. "I'm trying to find out the reason why the board's attorney has taken this action at this time.  I'm guessing that it might have something to do with the Berkeley judgment handed down last week by a different judge."
A judge took steps to move the county Board of Election Commissioners' request for a special election in last spring's Sunset Hills Ward 1 aldermanic race forward Wednesday, despite a Sunset Hills alderman's motion for more information.
St. Louis County Circuit Court Judge Ellen "Nellie" Ribaudo denied a motion by Ward 1 Alderman Richard Gau, president of the Sunset Hills Board of Aldermen, to request a more definite statement from the election board in its bid for a special election following ballot shortages in the city's April 5 Ward 1 election. Gau defeated former Alderman Frank Hardy in the race. The election board voted unanimously in May to re-do the election, but the case is just now seeing the inside of a courtroom after delays in serving Gau and Hardy.
An evidientiary hearing that both sides are calling a trial will be held Monday, Aug. 22, in Clayton.
Gau won the election by 73 votes, and his attorneys, Crestwood Prosecuting Attorney Matthew Reh and Jeffery McPherson, both of law firm Armstrong Teasdale, say that to spark a new election, the election board has to prove that at least 74 Hardy voters were turned away from Ward 1.
"There's no suggestion in this pleading that 74 people were turned away," McPherson told Ribaudo at the Aug. 10 hearing. "I agree, Your Honor, the court is bound by the pleading. But if the pleading doesn't set forth the proper facts …" the case should be dismissed.
Election board attorney Darold Crotzer noted that Gau had not filed a motion to dismiss, so dismissing the case should not be up for debate. Ribaudo said if Gau had filed a motion to dismiss, she would deny it. She added that the "plain, brief statement" in the election board's petition is enough basis to move forward with the evidentiary hearing.
The deadline for a judge to declare a new special election falls six weeks before the Nov. 8 election, county Election Director Eric Fey told the Call.
Fey and former Election Director Gary Fuhr led a review of the ballot fiasco in Sunset Hills and concluded that most of the voters turned away had returned to vote, so the shortages had not affected the outcome of the Gau-Hardy race. The election board, however, felt that questions by Hardy and his supporters cast enough doubt on the result that they wanted a judge to decide whether to hold another election.
Gau's legal team contended in their motion in reply to the election board's initial petition that the board did not give any reasons why the election should be held again other than the board's own vote and Hardy's statements to the board that the outcome was different due to the ballot shortage.
In a letter to the election board before they voted, Gau — who defeated then-incumbent Alderman Hardy in 2012 — argued that the election outcome mirrored the results from past years, that election turnout was higher in Sunset Hills than in other cities despite the shortages and that even if voters were turned away, many would have voted for him.
But Hardy said the polling fiasco could have affected an "unknown number" of Ward 1 voters. The election directors' report only touched on voters who had actually gone to the polls and been turned away, which would exclude any voters who heard about the shortages and never showed up, he added.
"Does a ballot shortage cause an irregularity, yes or no? I think it does," Hardy said. "By having a ballot shortage, does that cause a doubt, not the definitive number, but a doubt in the outcome? That's the statute."
As McPherson and the election board attorneys conferred after the hearing to agree to terms of discovery before the Aug. 22 court date, McPherson asked Hardy to appear for a deposition at the Armstrong Teasdale office in Clayton at 1 p.m. Wednesday, Aug. 17.
If Hardy had not complied with the re-quest, Gau's attorneys could have subpoenaed the former alderman, who had personally asked the election board to hold a new election and went door to door to speak with disenfranchised voters.
McPherson also asked whether the election staff member who prepared the directors' report, Meghan Peterson, and the directors themselves are available for depositions before the next hearing.
Hardy, who has not yet hired an attorney in the case, said he may seek legal counsel and depose Gau, because "fair's fair."
After the hearing, Hardy said, "Why is Rich Gau hiring high-priced attorneys for a $400-a-month alderman job? Why can't he be fair and just agree as fair men to have an election, another election where everybody that wants to vote can, no matter what the number is of voters? Give 'em a chance to vote."
The election board also voted to re-do Berkeley's mayoral election, which Fey and Fuhr believed was impacted by the shortages. However, last week, Circuit Court Judge Maura McShane rejected the board's petition for a special Berkeley election. McShane had also denied the election board's request to extend voting hours the day of the election.
In an email, Gau told the Call he is taking the Berkeley ruling as a good sign.
"I do hope that helps my case," Gau said.