Bow-hunting of deer OK'd by Sunset Hills board
Citizen disputes two surveys to determine number of deer
Sunset Hills residents can bow-hunt or allow others to bow-hunt deer on their property, effective Oct. 1.
At its Sept. 10 meeting, the Sunset Hills Board of Aldermen voted 5-2 to adopt an ordinance that allows property owners to bring hunters onto their property to hunt deer. Ward 1 Alderman Dee Baebler and Ward 2 Alderman Tom Musich were opposed.
Musich told the Call he believes that something should be done about the deer, but objects to the way the ordinance is written.
"In the ordinance that was passed, there was nothing to discourage baiting or feeding of deer, and I think it's counterproductive to be feeding deer and drawing them into Sunset Hills — and then killing them," he noted.
Ward 4 Alderman Patricia Fribis offered an amendment to the bill that would prohibit intentionally feeding corn or grains to deer, but withdrew her amendment after Ward 1 Alderman Richard Gau said many residents had stated how much they enjoy feeding the deer at Deer Control Committee meetings he had attended.
Two residents spoke against the measure last week, disputing that the deer problem requires lethal action to control it.
Under the approved ordinance, private property owners who own at least one acre can allow bow hunters who have taken a hunter safety course on their property to hunt deer. Residents who do not own at least an acre can join with contiguous neighbors to create a hunting area by combining their properties to make at least an acre.
Hunters would have to hunt from tree stands at least 10 feet in the air, and property owners would have to notify City Hall and all contiguous neighbors in writing in advance and show the city proof of at least $2 million in liability insurance.
Two studies conducted when deer were at their peak population in Sunset Hills last December found 72 deer per square mile in the area of the city with the highest concentration of deer, the four-square-mile area south of Interstate 270, about twice the rate at which deer become a nuisance to humans. Residents conducting the study drove through another part of town and did not find enough deer for their study.
The studies are not scientific and have a wide confidence interval, but two studies are more accurate than one, Missouri Department of Natural Resources wildlife biologist Erin Shank noted at an Aug. 20 forum on the deer-hunting bill.
Resident Sandra Jo Ankney disputed the results of the surveys last week, saying that they counted deer gathered at a historic salt spring at the corner of Weber Hill and West Watson roads.
"Any head count there of deer that would be used would be an inflated number," she said. "It would be like going to a carnival, counting the people at the carnival and … saying, 'This many people live in the town.' It's just going to inflate the number."
Ankney cited controlled deer hunts conducted in Powder Valley and other conservation areas, which limit the days that hunts will take place and take applications from hunters. For the Powder Valley hunt, 171 hunters applied and only five had applications accepted to hunt.
A hunt at the August A. Busch Conservation Area in St. Charles received 979 applicants, she added.
"The hunts can be managed, but I don't see where you're going to do that," she said. "I don't see anything in these regulations that allows us to say, 'We don't want 979 (hunters).'"
The unlimited provisions of the bill also worry Musich, who noted that property owners could enlist an unlimited number of hunters and deer stands during the four-month hunting window.
Former Ward 1 Alderman Frank Hardy told aldermen that government solutions are not needed for every problem and suggested a year-round solution to deer overgrazing that worked for him when he lived in Kentucky and had many deer coming on to his property: rubbing soap onto trees and plants, to make them unappetizing to deer.
The solution is even easier now, he added, since you can use a spray bottle and liquid soap.
"My suggestion is you don't have to legislate everything in this world, sometimes the cheapest and silliest solution is actually the best," he said. "This is effective. It worked year after year for me in Kentucky.
"I don't think the deer in Missouri are any smarter. If I were to take a salad and before I served it to you I sprayed soap on there — after you took a bite or two, do you think you'd take any more?"
The bill is nearly identical to bow-hunting ordinances adopted in Clarkson Valley, Chesterfield, Creve Coeur and Ballwin.
Any violator of the ordinance could be fined $1,000 or jailed for 90 days for each violation.
About the Writer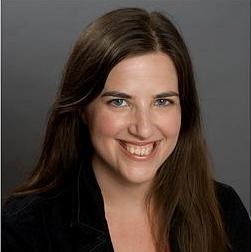 Gloria Lloyd, News Editor
Gloria is the editor of The Call. If you have any thoughts or suggestions for coverage, email her at glorialloyd@callnewspapers.com.