Boston, Mabie squaring off for Crestwood Ward 3 seat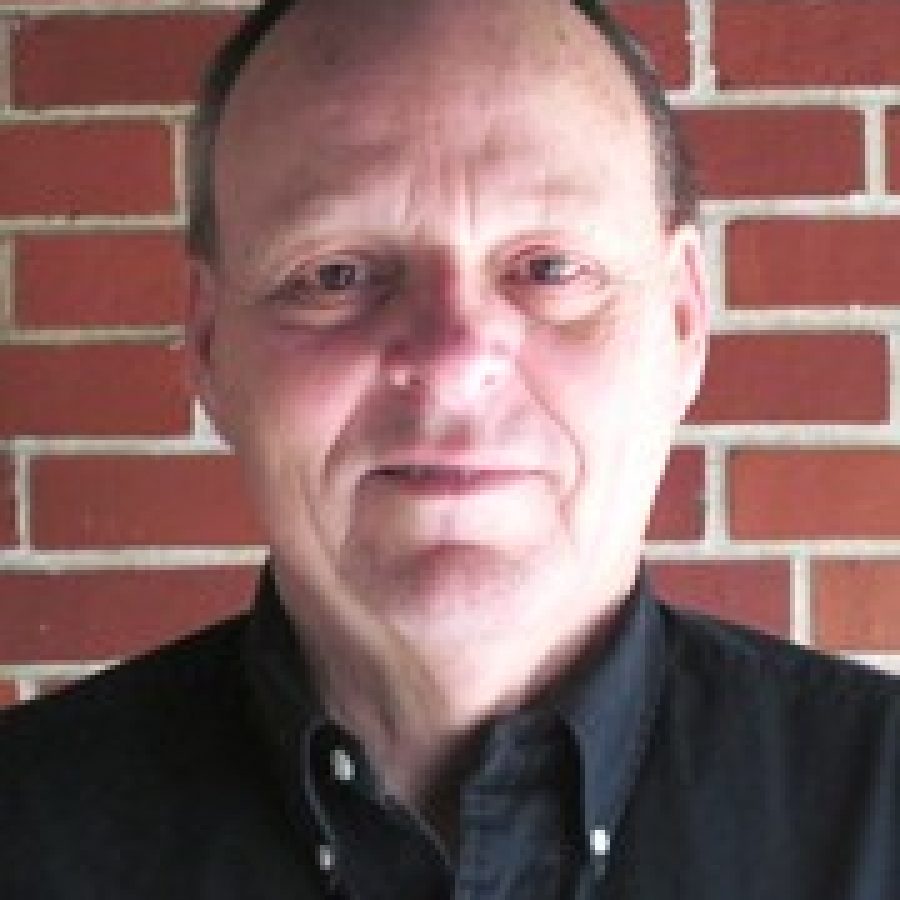 Bill Boston and Grant Mabie are vying in the April 2 election for the Crestwood Board of Aldermen Ward 3 seat held by Jerry Miguel, who is prevented by term limits from seeking a fourth three-year term.
Neither candidate has ever held elective office, and both Mabie and Boston identified the proposed redevelopment of Crestwood Court as the most important issue in the race. They said:
• "The most important issue is the redevelopment of the mall property and how to ensure that the best long-term interests of the city and school district are protected, with a close second being the city's finances. I want to be part of a group of elected officials who will work together with the goal of making decisions that help the city run as efficiently as possible," Boston said.
• "… I am generally in favor of moving forward with the redevelopment of the former Crestwood mall. The vacancy there has led to a steep decline in the sales-tax revenue that Crestwood has received from that site, and the loss of traffic to that site has hurt businesses all along the Watson Road corridor, further depressing Crestwood's sales-tax revenues. Historically, and as a point-of-sale city, Crestwood relies heavily on sales taxes, which allows property taxes to remain low. If we want Crestwood to continue to provide excellent municipal services, and to continue to be able to have a low property tax rate, then the redevelopment of the mall site is critical," Mabie said.
Boston, no age given, 107 Flamingo Drive, retired in 2006 as a service manager at Dave Sinclair Buick. He and his wife, Connie, have two grown children.
Boston said he is running for the Ward 3 seat because he wants to "serve the residents of the city and have a direct impacting on moving the city forward."
Mabie, 30, 7947 Camelot Lane, is an attorney at the law firm of Sauerwein Simon & Hein. Mabie and his wife, Patty, have two young children.
Mabie said he decided to run because "I was disappointed that the Board of Aldermen continued to deadlock 4-4 on the various votes to move forward with the redevelopment of the former Crestwood mall site, while at the same time telling residents of Crestwood that a property tax increase was necessary because sales taxes were down. Secondly, I was concerned about the occasional lack of adherence to the Rules of Order at Board of Aldermen meetings and the accompanying lack of civility. Finally, like many residents, I was concerned about the Petree Eastman debacle."
The candidates gave the following responses to a Call questionnaire:
Do you see a need to place a tax-rate increase before voters?
Boston said, "Not at this time. Crestwood just hired a new city administrator, and we should allow him time to review the city's needs and make whatever changes he deems necessary to ensure the city is running as efficiently as possible."
Mabie said, "There is no doubt that Crest-wood's budget is tight, and the five-year budget projection shows more red ink. How-ever, if the redevelopment of the mall is even moderately successful, the increase in sales taxes, utility taxes, and merchant licensing fees from that site may provide enough additional revenue where a property tax increase is not necessary. Additionally, before asking the residents to pass a property-tax increase, Crestwood needs to ensure it is using all of its current resources wisely, and needs to work on its credibility in the community.
"While not necessarily the fault of the current Board of Aldermen, I think there is a general perception, based off of past events, that the city of Crestwood has not been a wise steward of tax money. With all of that being said, I am a believer in balanced budgets, and if increased sales taxes and spending cuts are not enough to bring expenses in line with revenues, I would support letting the voters decide if a property-tax increase is the solution."
In August 2008, 72 percent of Crestwood voters rejected the proposed six-year, 35-cent tax-rate-increase Proposition 1. How did you vote on Prop 1 and why?
Boston said, "I voted against Prop 1 because the ballot language allowed for the tax to be used for purposes other than what was advertised to voters."
Mabie said, "I voted against Proposition 1 because I did not feel that Crestwood had made its case to the voters as to why its property tax rate should more than double, especially after Proposition S had just passed two years prior."
Would you support eliminating the city's animal-control program?
Boston said, "I am aware there are those in Crestwood who strongly support the animal-control service, and I am also aware that by keeping animal control, we are duplicating services."
Mabie said, "Reluctantly. I would like to be able to keep the service, but if Crestwood's budget situation continues to deteriorate, it is more important to ensure adequate funding for fire protection, police protection, public works and parks. It would be hard to justify cutting essential services or asking residents for a tax increase when animal control service is available from St. Louis County at no cost."
With the continued downturn in the economy, do you believe city officials need to examine further cuts in spending? If so, what expenditures do you believe could be reduced?
Boston said, "City staff and elected officials should always keep a clear eye on spending to make sure that all decisions will have a beneficial impact on the bottom line."
Mabie said, "I believe it is absolutely critical, especially in bad economic times, that Crestwood ensures that it is using tax dollars as efficiently as possible. I think the new city administrator ought to work with all of the department heads and determine if further spending cuts should be undertaken, and where potential budget savings might be realized. As for specifics, the following might be considered: saving on legal services by selecting a new city attorney from a mid-sized law firm, saving on Crestwood's various insurance products through competitive bidding, eliminating duplicative animal control, cutting aldermanic pay by one half, cutting mayoral pay by one third and eliminating the paper copy of Crestwood's newsletter. A new arrangement with the Sappington House might need to be explored as well."
The Board of Aldermen in 2002 voted to tape record closed sessions of the board involving litigation and real estate matters. Do you support such taping?
Boston said, "Yes. It is important that there be a verbatim record of any discussion that precedes a closed-session vote on legal and real estate matters."
Mabie said, "I support the continued use of such taping. It ensures that the city of Crestwood is faithfully adhering to the Sunshine Law and only conducting closed meetings in accordance with (state statutes). If there was ever a question as to whether a closed meeting was improperly held, a judge could review the tapes and make a determination."