Boston looking to unseat Mabie in Crestwood Ward 3 aldermanic election
By Mike Anthony
Executive Editor
news1@callnewspapers.com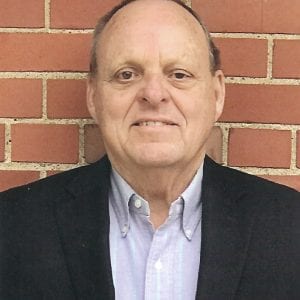 A former Crestwood Ward 3 alderman is looking to unseat incumbent Alderman Grant Mabie in the April 3 election.
Bill Boston, who defeated Mabie for the Ward 3 aldermanic seat in 2013, again is challenging Mabie, who was unopposed in his election bid three years ago.
Asked to identify the most important issue in the race, the two responded:
Boston said, "I think moving the mall development forward is a very important issue in our city."
Mabie said, "Promoting and supporting beneficial and desirable economic development opportunities as they arise and looking to make productive use of land and revitalization of dilapidated and distressed commercial and industrial areas. A large part of this will be reviewing and ensuring that any site plan submitted by the mall developer is in the best interests of the city and in accordance with the redevelopment agreement, or ensuring that any attempt to modify the terms of the redevelopment agreement is resisted unless the modification is in the city's best interests."
Boston, 74, 107 Flamingo Drive, is a retired automotive tech/manager at Dave Sinclair Buick, where he worked for 35 years. He and his wife, Connie, have two grown children.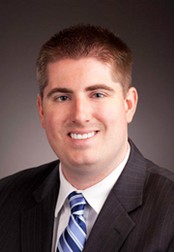 Boston, who was defeated in his re-election bid in 2016 by Alderman Jerry Miguel, said he is seeking election "to support our Fire and Police departments and all the residents of our city."
Mabie, 35, 7947 Camelot Lane, is an attorney at the law firm of Hein Schneider & Bond PC. He and his wife, Patty, have two young children.
Mabie said he is seeking re-election because "my family has lived in Crestwood for 12 years, we love both the city and Lindbergh and want to continue to keep Crestwood a great place to raise a family. The Board of Aldermen has had a busy and productive past three years, and I hope to continue making a positive difference for Crestwood going forward. I am proud of many of the things the Board of Aldermen has accomplished during my first term, and I have a lengthy list of projects and goals that I still want to accomplish."
The candidates gave the following responses to a Call questionnaire:
Do you support the city's decision to sue the Affton Fire Protection District?
Boston said, "No comment at this time."
Mabie said, "Yes. The state laws at issue are unconstitutional, as they apply only in St. Louis County. Due to the operation of these unconstitutional special laws, Crest-wood's payment to the AFPD goes up with each AFPD tax increase. The AFPD has raised property taxes more in the last six years than Crestwood has in its history.
"The financial burden is not sustainable for the city. Bringing suit was an option of last resort, but the AFPD rebuffed all of Crestwood's pre-suit efforts to find a compromise solution."
Do you support the city's agreement with UrbanStreet Group to redevelop the former Crestwood Plaza?
Boston said, "Yes."
Mabie said, "Yes, I support the redevelopment agreement. If UrbanStreet constructs what they are contractually obligated to construct, it will be an exciting project for the city, and provide much-needed tax revenue. I also support the redevelopment agreement because of all of the contingencies and clauses in favor of the city contained within it.
"I do not support UrbanStreet's delays with respect to the project, and if those delays continue, the contractual provisions running in favor of Crestwood will allow us to move forward with someone other than UrbanStreet to construct a dynamic project for the city. The city has not spent $1 on this project, and will not unless UrbanStreet builds what they have promised to build."
Please explain any differences you perceive between Centrum Partners' proposal to redevelop the mall site and UrbanStreet Group's proposal.
Boston said, "No comment."
Mabie said, "The Centrum proposal was generally all retail and entertainment uses, whereas the UrbanStreet proposal is mixed use and involves a residential component in addition to the retail and entertainment uses. Centrum's proposal only concerned about half of the site, whereas UrbanStreet's proposal covers the entire site.
"Centrum's proposal involved re-use of some of the mall buildings, whereas UrbanStreet's proposal involves all new construction. Finally, Centrum's proposal involved asking for more public assistance than UrbanStreet's proposal. The next six months will indicate whether Urban-Street's proposal is viable, or whether it follows the fate of the Centrum proposal."
The Board of Aldermen in 2002 voted to record closed sessions of the board involving litigation and real estate matters. Do you support such recording?
Boston said, "No comment at this time."
Mabie said, "Yes, I support such recording. First, if there was ever a question of the propriety of a closed session, a judge could review the audio and make a determination.
"Second, as a practical matter, the practice allows newly seated board members to review closed session audio prior to their term beginning to bring themselves up to speed on ongoing real-estate negotiations or litigation."
Do you agree with the direction the city is moving under the direction of Mayor Gregg Roby?
Boston said, "I do believe the mayor is working with the board to move the city forward."
Mabie said, "Generally, yes. I, of course, have policy disagreements from time to time with the mayor that I have no trouble debating with him publicly or privately, but his passion and dedication to the city is evident, and he has significantly upgraded city operations and procedures from the time when he was first elected."
Do you support the performance of City Administrator Kris Simpson?
Boston said, "No comment at this time."
Mabie said, "Yes. There are, of course, individual issues that I disagree with him on from time to time, but in general, his performance and work ethic have been exemplary. He has improved city operations in all facets, found numerous efficiencies that have saved the taxpayers money, won the Government Finance Officers Association Distinguished Budget Presentation Award for satisfying nationally recognized guidelines for effective budget presentation with his last budget, and is responsive to employees, the aldermen and the public. He has been the best city administrator Crestwood has had in years."
Do you support the performance of City Attorney Lisa Stump?
Boston said, "Yes."
Mabie said, "I think Lisa is a competent and effective lawyer, although I sometimes have professional disagreements with her. As an attorney myself, I am probably more open to debating recommendations from the city attorney than others, which hopefully has led to better legal decision-making at times."
What is your position on the use of tax-increment financing—TIF— and other tax tools, including Chapter 353?
Boston said, "I do believe TIF is needed to move some cities forward when they have blighted areas."
Mabie said, "They are useful tools to revitalize blighted areas that would otherwise not be redeveloped, but such tools should be used judiciously and sparingly, as they are prone to abuse and overuse in the region. I support efforts in the Missouri General Assembly to place some additional restrictions on their use. Crestwood has effectively used economic development tools in the past to develop two of the businesses that provide the lion's share of Crestwood's sales taxes: Sam's Club and Kohl's."
Did you vote in favor of the 45-cent tax-rate increase Proposition C, which was on the April 2017 ballot? Why or why not?
Boston said, "Yes, because due to the growing budget deficit, it was needed."
Mabie said, "Yes, because the first permanent property tax increase in Crestwood's history was needed to avoid severe cuts to Crestwood's city services and first responders. Without a regional mall, and retailers like Barnes & Noble, KFC, Mattress Giant, Circuit City, Best Buy, Office Max, Firestone, Value City, Gordman's, Builder's Square and Pier One, it was not possible to continue to have the second-lowest municipal property tax in St. Louis County. Post-Proposition C, Crestwood's taxes remain in the lowest 10 in St. Louis County, and an appropriate level of city services can be maintained."
Would you support the use of eminent domain for redevelopment projects?
Boston said, "Not in most cases."
Mabie said, "Generally, no. There would have to be exceptional circumstances present. I was opposed to the request for eminent domain for the mall redevelopment project, and the city refused to allow its use."
Do you believe the city of Crestwood has faithfully adhered to the provisions of the Sunshine Law?
Boston said, "Yes."
Mabie said, "Yes. This past year, Crestwood was one of fewer than 30 percent of local governmental entities that passed the state auditor's scrutiny by complying with all facets of the Sunshine Law when tested. Both the elected officials and staff place an emphasis on adherence to the Sunshine Law."
For many years, the mayor and aldermen allowed residents to comment on each agenda item. In 2017, aldermen approved new rules of order allowing for one public comment period. Do you agree with this change?
Boston said, "No comment at this time."
Mabie said, "Yes, Crestwood currently allows for a five-minute public comment period, which is longer than most cities and school districts in St. Louis County. Prior to the Board of Aldermen adopting formal rules of order — that the Charter called for in 1995 — Crestwood's meetings were susceptible to mayoral fiat at times and inefficiency at other times. The public comment on each agenda item is contrary to Robert's Rules of Order, is not done by any other city, and led to reduced public attendance at meetings due to how late the meetings would run."
Do you believe Crestwood's pay for first responders is competitive with other municipalities in the region?
Boston said, "In the past, it has not been in some cases."
Mabie said,  "With the raises the Board of Aldermen has provided the last three years, we are becoming much more competitive than we were, but we are still paying below the median for first responders — and all employees for that matter. As the fiscal condition of the city improves, it is important to ensure we are paying market wages to employees, and especially first responders. In our microcosm of south county, our police pay is competitive with Sunset Hills and Glendale, but is lagging Maplewood, Kirkwood, and Webster Groves."
Do you agree with the Board of Aldermen's decision to levy the full amount of the Prop C 45-cent tax-rate increase?
Boston said, "Yes."
Mabie said, "At this juncture, yes. Levying the full amount of Prop C allowed the city to balance the budget, maintain city services and avoid first-responder layoffs. With a residential tax rate of under 70 cents per $100 in assessed value, Crestwood enjoys one of the 10 lowest tax rates for municipal and fire services in St. Louis County.
"When our expenditures are compared to our peers, it is evident that Crestwood is one of the most efficient cities in St. Louis County. If the mall site is redeveloped, and some other economic development takes place on Watson Road, I hope there will be future opportunities to assess less than the full amount of Prop C."
In 2007, aldermen voted to have the city clerk's office distribute meeting notices to media that request such notices.  Do you believe the city should continue to provide such meeting notices to media?
Boston said, "Notices are on the city's website."
Mabie said, "Absolutely. This ensures journalists who report on city business to the public are informed of upcoming meetings and can make plans to attend them. A free press that informs and engages the public is essential to a well-functioning democracy."
How would you describe the city's relationship with Lindbergh Schools?
Boston said, "Good."
Mabie said, "Improving. The engagement with Lindbergh on the mall project could have been handled much better by the former City Administrator (Mark Sime) and others on both sides. However, since that time, we have worked to cultivate good relationships with the Lindbergh Board of Education, and kept open channels of communication concerning other potential development projects being discussed in the city.
"(Ward 4) Alderman (Tony) Kennedy and I have worked extensively with former Lindbergh CFO Chuck Triplett on Crestwood's Economic Development Commission, and have begun to work with his talented successor, Joël Cracchiolo, in that same capacity. The strength of the Lindbergh School District is critically important for the city, and I want to continue to work to strengthen the relationship between Lindbergh and Crestwood."
Are you concerned about the rising costs of the city's legal bills?
Boston said, "Not at this time."
Mabie said, "Yes, although a large portion of the increased legal bills are attributable to the mall project and the MSD (Metropolitan St. Louis Sewer District)/Public Works Building project, and the city has been reimbursed in full for those legal expenses. I expect this year will be the high-water mark, and the legal bills will drop back to historic levels shortly after the conclusion of the AFPD suit. I review the legal bills monthly to make sure the city's resources are being properly employed."
The past year was a reassessment year in St. Louis County. Did you appeal the assessed valuation of your home?  Why or why not?
Boston said, "No, I did not appeal. I felt the assessment was fair."
Mabie said, "No. The assessor did raise the assessed valuation of my home, but after reviewing market conditions and comparable homes, I did not think the new valuation was unfair."
What, if anything, should be done to spur redevelopment of the former mall site?
Boston said, "It will take time. The board and mayor are working hard to move forward."
Mabie said, "Over the next few months, the city should continue to engage with UrbanStreet to complete rough grading and level out the side, and then determine whether they will be able to deliver a viable site plan along the lines of their original vision. If so, great. If not, the city will need to either work with UrbanStreet's buyer or approved subdevelopers — such as the case may be — to move forward with the redevelopment in accordance with the redevelopment agreement or issue a new RFP (request for proposals) for the site, obtain alternative proposals, and consider a potentially different redevelopment agreement that remains in the city's best interest.
"There are some entities who have expressed an interest in redeveloping the site. However, while some of these entities may have the potential to put together an exciting project if UrbanStreet is unable to get its ducks in a row, other entities have expressed a desire in creating projects that would be detrimental to the city and Lindbergh, and the city should obviously not entertain those types of projects. The removal of the dilapidated structures and the remediation of the environmental issues on the site by UrbanStreet should make the project more appealing to a successor developer if that is the path we wind up on."