Board rededicates school in honor of John Dressel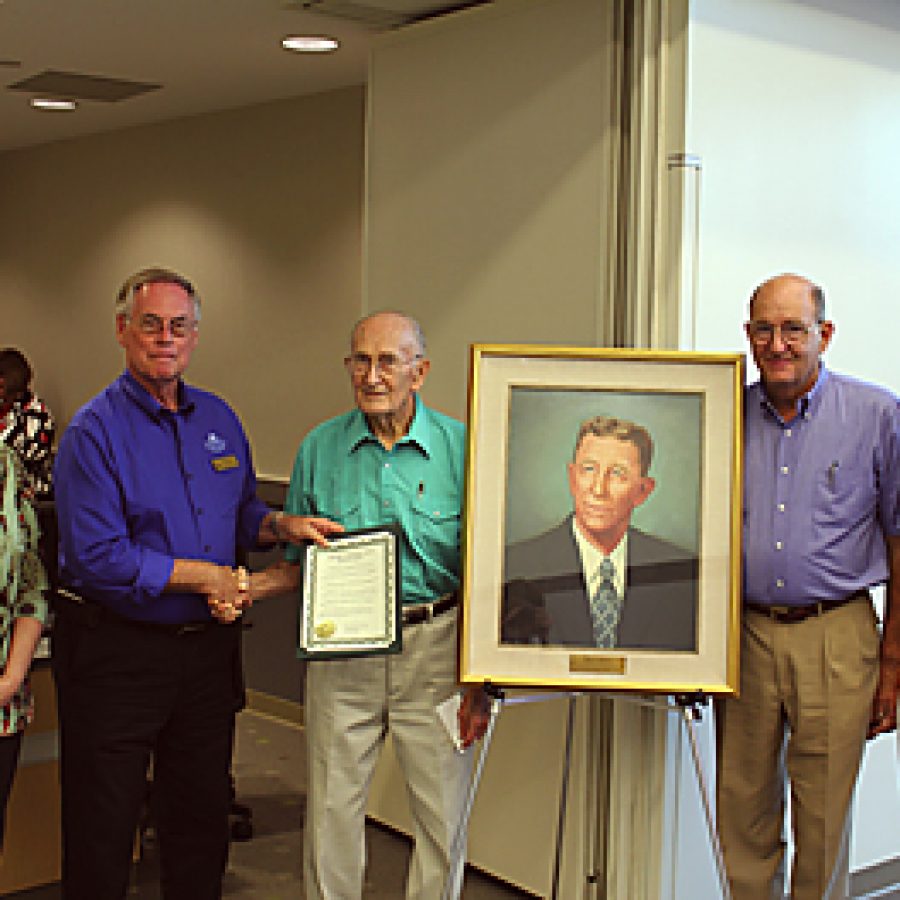 Staff Report
A resolution rededicating Dressel School in honor of a founder of Lindbergh Schools was unanimously approved last week by the Board of Education.
As first reported online July 26 by the Call, the purchase of the Dressel School building, which sits on roughly 10 acres at 10255 Musick Road, will allow Lindbergh to address enrollment projections that show a districtwide increase of nearly 450 students by 2015.
The resolution adopted Aug. 9 rededicates the building in honor of John Martin Dressel, "a pioneer of educational excellence" in south county.
Dressel served as a director on the Sappington Elementary District board in 1927 and was the first board president of the newly created R-8 Consolidated District in 1948, according to the resolution.
"… The Lindbergh Schools Board of Education honors Mr. John Martin Dressel's life and achievements and proudly renames the school Dressel School …," the resolution states.
Before reading the resolution, board Secretary Don Bee said, "… It certainly is my pleasure to read this resolution this evening regarding Dressel Elementary School …"
The resolution noted that Dressel Elementary School opened in 1958 and served students in kindergarten through fifth grade until it was one of four elementary schools Lindbergh closed in 1981-1982 because of declining student enrollment districtwide.
After the board adopted the resolution, Bee noted that several members of the Dressel family were present, including son Roy Dressel; grandson Kenneth Dressel and his wife, Barbara; and granddaughter Karen Sell.
Board President Vic Lenz then presented the resolution to the members of the Dressel family.
Roy Dressel said his family was "very honored" by the board's decision to rededicate the school in recognition of his father's life and achievements.
The Board of Education voted during a June 1 closed session to purchase the school for $1.94 million from Bible Chapel.
Selling Dressel has saved taxpayers more than $1 million since its sale in maintenance and operating costs, according to district officials.