Board discusses changing Mehlville School District's name
Frank interested in gauging residents' sentiment on issue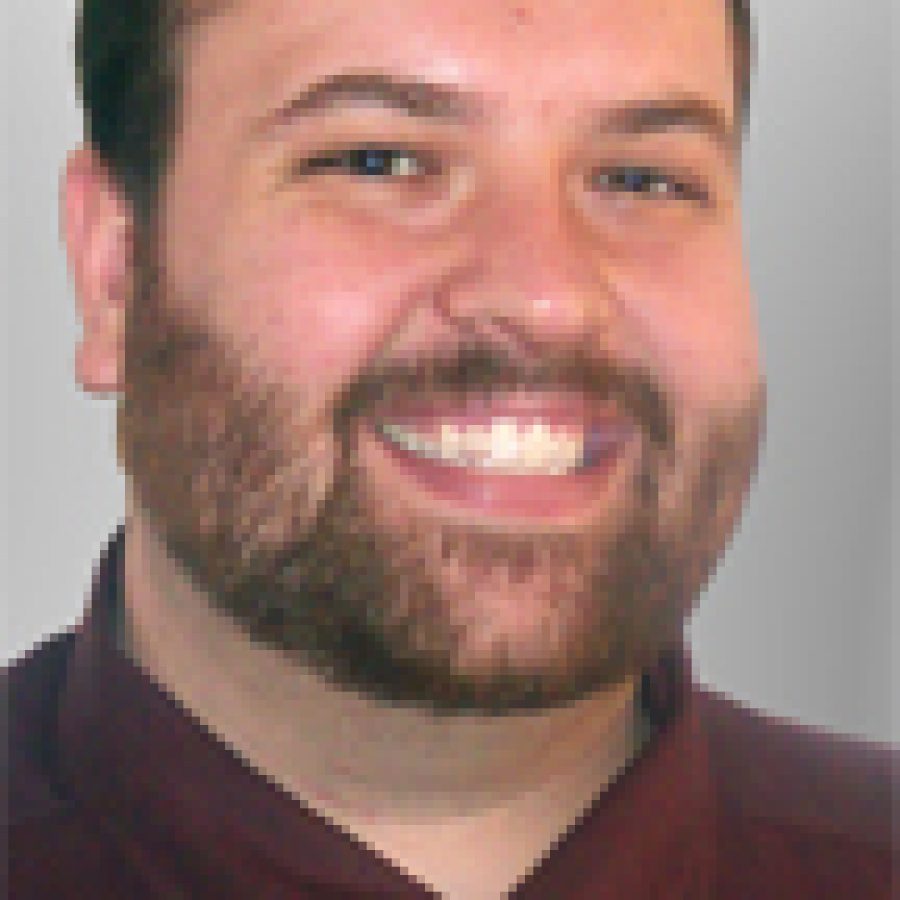 If anyone has an idea for a new name for the Mehlville School District, Board of Education members would like to hear it.
Board members discussed the idea of changing the school district's name during a retreat in Maplewood. No final actions were taken by the board at the daylong retreat.
Board Vice President Karl Frank Jr., who proposed the discussion as an admittedly "radical" suggestion, said he simply is trying to gauge community sentiment toward considering a new name.
Because the Mehlville School District encompasses a number of local communities, Frank wonders if the district's name still is reflective of its entire population.
"The Mehlville School District is more than just Mehlville," Frank said. "It's Mehlville, Oakville, Concord, Lemay and Green Park. If I had my choice, I would like our community to pick a name that represents the values and integrity of our community.
"Some examples of that, I'm not real sure. But that would be, I think, a community process or procedure if they would choose to do it."
Frank and several board members also were careful to note that they would only discuss the idea of a name change for the school district and not its schools, which would retain the same names.
Some ideas for new district names suggested during the board's recent discussion include naming the district after a local historical figure like former Presidents Harry S. Truman or Ulysses S. Grant.
Board members also discussed the possibility of bridging the district community by proposing to rename the district as the Mehlville-Oakville School District.
Board Secretary Micheal Ocello said he has discovered that some Oakville residents are not aware that they are part of the Mehlville School District. Because of this confusion and also his belief that district residents would oppose a completely new name change, he believes that a name including both Mehlville and Oakville could be beneficial.
"The value, and I think there is a value in this, is if we did change, let's say to Mehlville-Oakville district, at least people in Oakville would know that they're a part of our district," Ocello said. "They might understand that Mehlville-something-or-another emphasizes them, too … I think if there was anything that could make this district feel like it was better and not so separated, I think Mehlville-Oakville is a step in the right direction."
Board President Tom Diehl suggested Truman as a possible unifying name for the district because residents could identify with the native Missourian's conservative values.
"School districts have gotten away from naming schools after some presidents like Washington and I think Kennedy and some others," Diehl said. "And they say that the name that you choose can relate to the values of the community if you identify with a certain individual. And I was thinking as Karl brought the idea up, you know, from the standpoint of trying to find a name that would satisfy people, Lindbergh School District has got Charles Lindbergh …
"Quite a prominent Missourian in the 20th century was Harry Truman. And he has a very positive name recognition. And talking about conservative values, traditional values and honesty and integrity and things of that sort, if you're looking at names, that would be one to toss out there as a possibility. Truman could be the district, and we could keep the names of the high schools the same."
But while Diehl proposed Truman as a possible name because of the community's conservative values, some board members also question whether that same conservative nature would create a natural opposition to a new district name.
"How do you think that our community, which seems to be very conservative, would change the course?" Ocello said.
"Well, obviously, this would be a community process …," Frank said.
"Would they embrace that or would they be upset by that?" board member Cindy Christopher asked.
"Well, our community is changing," Frank said. "You look down at especially the south end of Telegraph (Road) and that area."
Board member Larry Felton said because of the emotional ties that some residents have with the Mehlville School District name, he believes a fusion of the Mehlville and Oakville communities would be as far as many would be willing to go.
"I think there's such a geographic presence there that I think about as far as you could go would be to call it the Oakville-Mehlville district," Felton said.
"And I think that's about as far away as you could get," he added.
But Frank believes only mentioning Oakville and Mehlville for a new name would be too simple and not conducive to the district's relationship with its residents in Concord, Lemay and Green Park. For that reason, he personally would be more in favor of a new name altogether.
"The Oakville-Mehlville (School District) as a name for the district might be an oversimplification of what we're trying to do," Frank said. "It doesn't trigger any kind of passion or sense of belonging to the name. And that's what I would kind of like to do is to engage the community with the name of a district that people can really latch onto and be proud of …
"Some people are disconnected from the fact that we are the same district. A lot of people will see or hear Mehlville School District and they don't think that Oakville's a part of that.
"Or if we talk about Oakville, then they don't think they're a part of the Mehlville School District and vice versa. And the idea is that, as a board, we're looking for ways to create a sense of community. And this may be a way. But if the community would be opposed to it, it's not something that we feel so strongly about as a board that we would try to push it or push it down anybody's throats."
Above all else, Frank said it is important to remember that if the district considers a new name, it would have to be at the will of its residents and not just the Board of Education.
"Basically, the most important thing is that if the board chooses to move forward, it's only going to be as a solicitation of input from our community as to whether or not they would like a name for our district that better represents it as a whole …," Frank said. "Renaming our district would not be a function of the board. And the way I see it is that it would only happen if it were something that the community wanted to happen. If we could survey the community and it could help us with our identity and we find that it is what our stakeholders want, then maybe we would take that next step. But, again, this is really just a solicitation for information to see if the community feels the same way."