Bethesda Evangelical celebrating its 100th anniversary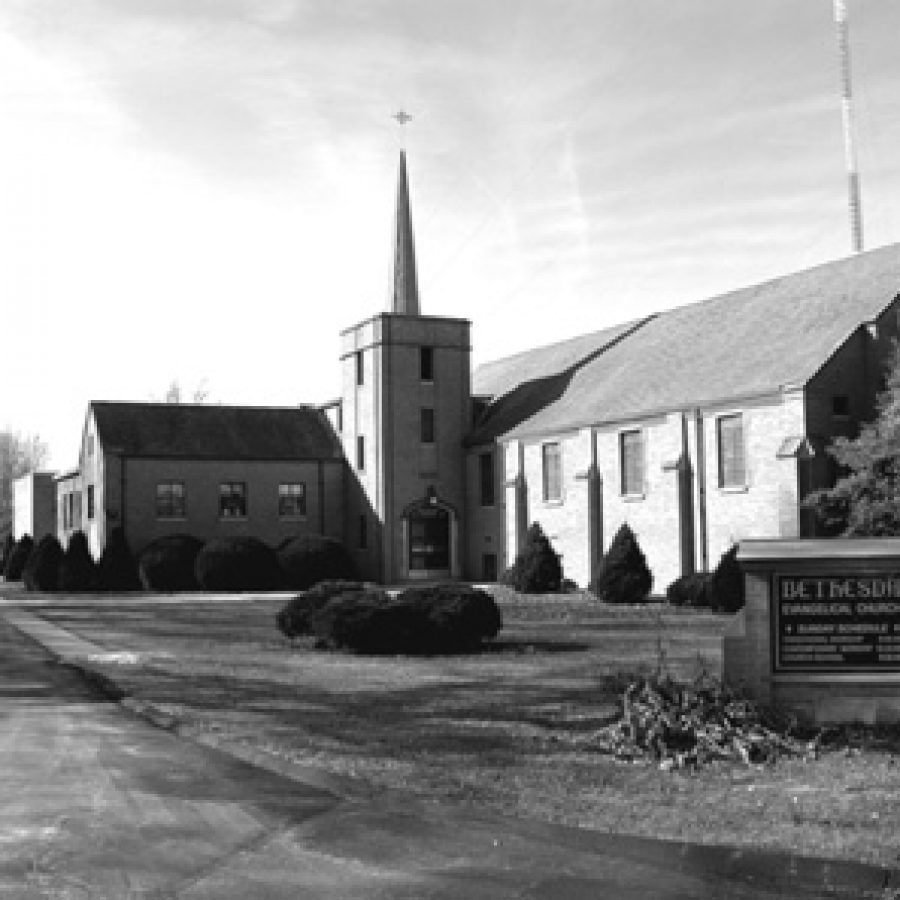 Many special activities are planned in celebration of the 100th anniversary of Bethesda Evangelical Church, 85 Lemay Gardens Drive.
The beginnings of Bethesda Evangelical Church date back to September 1905 when a Sunday school was started in a residence on East Etta Avenue in Lemay for children living in south county.
In 1906, the German Evangelical Society of Hancock Place was formed at this location. The name was changed the next year to Bethesda German Evangelical Church.
The first service of the Bethesda congregation as an official group was conducted June 2, 1907.
Throughout its existence, the church has been situated at three different addresses.
The first was the East Etta residence. The second was constructed in 1910 at the intersection of Hoffmeister Road and Dammert Avenue.
This church was enhanced and upgraded over the years, but could not be enlarged enough to hold the growing congregation during the late 1950s.
Bethesda's current location was purchased during this time. Construction of the new church was completed and the first worship services were conducted in May 1960. An addition to the church was constructed in 1975 to provide more Sunday School rooms and church offices.
During the last century, Bethesda was affiliated with three different denominations:
In 1911, it became a member of the Ger-man Evangelical Synod of North America and changed its name to Bethesda Evangelical Church. It became affiliated with the Evangelical and Reformed Denomination in 1934 as a result of the merger of the Evangelical and Reformed Churches.
In 1964, it became affiliated with the United Church of Christ in a merger of the E&R and the Congregational Christian Churches. In 1999, Bethesda Evangelical Church became an autonomous independent church by a vote of the congregation.
The next year, it became a member of the Evangelical Association of Reformed and Congregational Christian Churches.
Bethesda has had 10 senior pastors during its 100-year history; the last 55 years have been split between two men.
The Rev. Elmer Beining served from July 1951 to January 1991. The current pastor, the Rev. James Barnes Jr., has served from August 1991 to the present.
A 100th Anniversary Committee has made the following plans to celebrate with Bethesda members, friends, neighbors and the public:
• Every Sunday in May services will include moments from the past, including ushers dressed in 1907 attire.
• From 6 to 8:30 p.m. Saturday, May 19 — A "Walk of History" and church-bell ringing will be featured.
• From 9:30 to 11 a.m. Sunday, June 3 — A special anniversary worship service will take place.
• From 4:30 to 9 p.m. Sunday, June 3 — The congregation will conduct an Anniversary Banquet at the Royale Orleans Banquet Center, 2801 Telegraph Road, Lemay.