Beck, Heisse talk abortion and education at 92nd District Forum
Incumbent Rep. Doug Beck, D-St. Louis, debated the issues last week with Republican rival Bill Heisse for the 92nd Missouri House seat in a forum hosted by the the Affton Community Improvement Association.
Beck, a former member of the Affton Board of Education, is the current representative of the 92nd District after first taking office in 2016. Heisse, a political newcomer, is a teacher in St. Louis Public Schools. Both candidates live in Affton.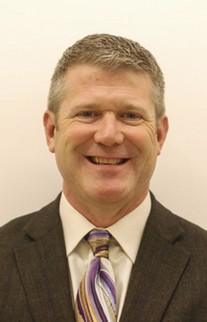 Audience members asked both candidates questions regarding their political platforms during the forum at Seven Holy Founders Parish Center Thursday, Oct. 25, and they could direct specific questions to one candidate over another.
One audience member questioned Beck's voting record in the Missouri House, referring to a bill introduced, House Bill 1266, that would have banned abortions after 20 weeks. The bill did not make it out of committee.
"There was a bill…that would protect life from 20 weeks on," the resident said. "You voted against that bill, the vote was 117-31. You were outvoted three-and-a-half to one… Where do you draw the line? Where do you think life begins?"
"I think that women should be able to make their own health care decisions," said Beck. "I don't know how to stress enough that I think and know that it's a woman's right. I am unapologetically pro-choice."
Others had questions on how education could be improved to adequately prepare students beyond graduation and into the workforce.
"You've talked about getting students ready for college, for the workforce and the need for jobs. How do you see that program playing out?" a questioner asked.
"You have to start from the bottom up. That means early childhood education. We're gonna have to start by refocusing on basics," said Heisse. "We ought to look at a lot more on-the-job training. Let kids put their hands on the tools and the machines and let them learn… It has to occur all across the state. Rural and urban are suffering."
Both candidates were in favor of Proposition D, which would raise the gas tax by two-and-a-half cents every year for the next four years, although Beck expressed concerns about the a portion of the tax revenue being used to fund the Missouri State Highway Patrol.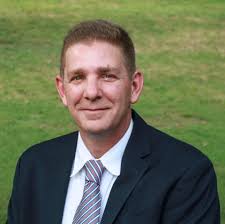 "The part I have the problem with is the transparency of it, about how the money flows through Highway Patrol," said Beck. "I reluctantly voted yes on it (in the House) to give it to the voters. I'm not really thrilled about the transparency of it, but I probably will vote yes because I see the roads — they're crumbling around us."
"I support the proposition too," said Heisse, "The governor (Mike Parson) has come out that he is supporting the gas tax. And we don't have an alternative, unless we want to look at toll roads."
Both candidates also were in agreement that Amendment 2 was the superior medical marijuana ballot initiative but for slightly differing reasons.
"I'm leaning to voting on Amendment 2, that would be the one that I would look at as the best in my opinion," said Beck. "I think its an alternative to the opiates and a lot of the things we have going on now."
"I'm not a fan of legalizing marijuana. I see the negative effects it has on my kids every day," said Heisse. "The only one I am considering at this moment is Amendment 2 because the money goes to veterans' services."
Voters will cast their ballots Tuesday, Nov. 6, to determine who will become the next representative of the 92nd District.