Beck, Bogle seek 92nd District House seat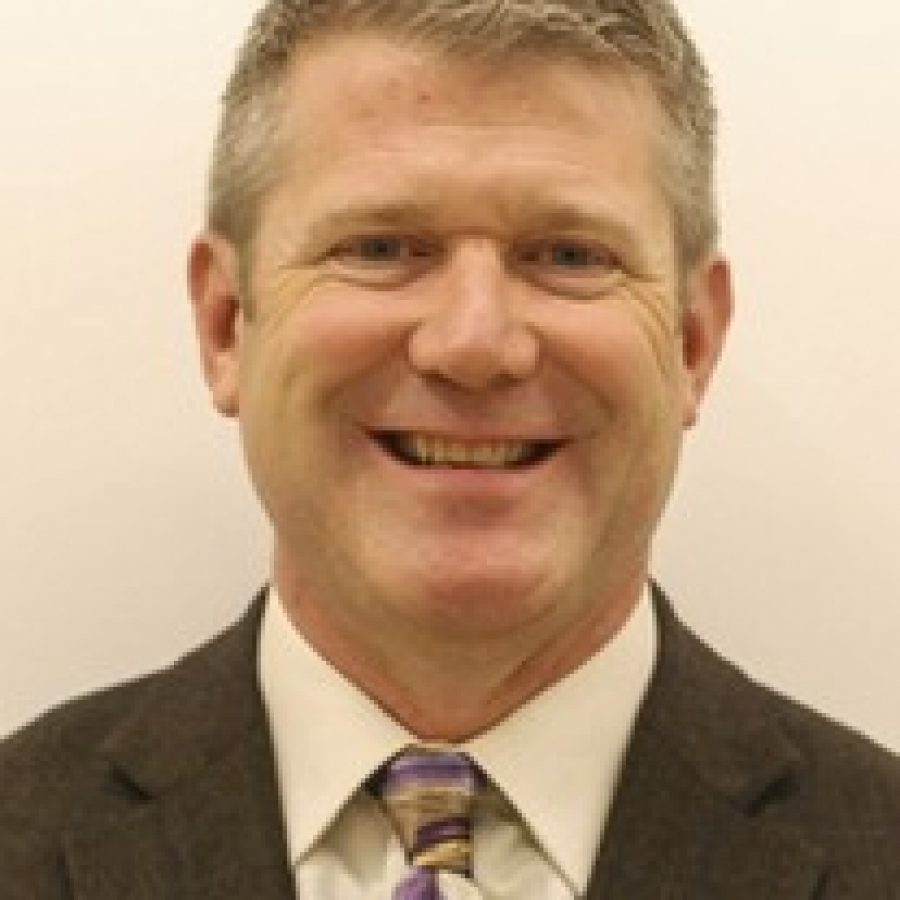 Two Affton residents are vying in the Tuesday, Nov. 8, election for the 92nd District Missouri House seat currently held by Genise Montecillo, D-Marlborough, who is not seeking re-election.
Affton Board of Education member Doug Beck, a Democrat, and political newcomer Daniel Bogle, a Republican, are looking to fill the seat being vacated by Montecillo, who has served three terms in the House.
Asked to identify the most important issue in the race, the candidates responded:
• "Fully funding the education formula so the kids of our state can have a bright future," Beck said.
• "I believe education is the most important issue in Missouri. A strong education system is not only the foundation of a thriving community, it also is the best way to invest in our workforce and develop jobs in south county," Bogle said.
Beck, 51, 9426 Brenda Ave., 63123, is employed as a pipefitter with Haberberger Mechanical. He and his wife, Marilyn, have two adult children.
Beck, who has served on the Affton Board of Education since 2009, said he is seeking election to the House for "community service."
Bogle, 25, 9881 Breeds Hill Drive, 63123, is employed as director of communications for the Missouri Grocers Association. He is married to Clare.
Bogle, who has not held political office, said he is seeking election to the House "because I believe there are very real solutions to Missouri's problems that go beyond partisan politics. Politicians too often resort to empty promises or generalized statements, which is why I am running to bring practical, specific policy ideas to our state government."
The candidates gave the following responses to a Call questionnaire:
Beck said, "Pro-choice."
Bogle said, "The right to life is fundamental for all people. It is our responsibility to protect life, from the moment a person is conceived to the moment a person's life ends."
Beck said, "I am against the death penalty."
Bogle said, "The death penalty is an ineffective and unjust institution that is contradictory to our community's values and should cease to exist in Missouri."
Beck said, "Yes."
Bogle said, "When a school district or local government wants to take on debt, it should require a mandate of the people, so I would not support a change to Missouri's Constitution."
Beck said, "Yes. We need to raise the formula and actually fund it."
Bogle said, "Although the K-12 foundation formula is not perfect, I am more concerned with working towards fully funding the current formula, rather than altering it to justify current funding levels that are too low."
Beck said, "Yes. The lifetime license without training is irresponsible."
Bogle said, "Missourians currently have the right to conceal and carry weapons, and that is a right that should be preserved."
Beck said, "The more transparency the better."
Bogle said, "Currently, Missouri law only requires that a notice of an open meeting be placed on its website if a government body will be meeting via internet chat, internet message board or a computer link. There should be a requirement that all government bodies provide notice on their website of a public meeting, provided it has a website."
Beck said, "I interpret the law as a last resort if you cannot make the meeting."
Bogle said, "Current Missouri law requires that if a public meeting takes place electronically, that notice be given on how to attend the meeting. So long as officials obey the law and do not use videoconferencing as a method to circumvent transparency, I have no problem with them using modern technology — especially if it makes meetings more accessible to citizens who are unable to leave their homes."
Beck said, "I would like to see more interventions in the unaccredited school districts and if some schools in the district are accredited, then they should remain that way. All kids deserve a good education no matter where they live."
Bogle said, "The current system serves to punish students in underperforming schools with no consideration of actually solving the problems we have in our education system. Instead of withdrawing funding and students from schools that are struggling, we should focus on building up our schools, empowering our students to learn and attracting even more talented teachers to the St. Louis area."
Beck said, "I am against TIFs as they are currently used — need to be for new businesses that pay well, not Wal-Marts, et cetera."
Bogle said, "Corporate welfare is not the answer to promoting jobs. Although TIF districts can be effective on a case-by-case basis, they usually do not generate enough sales-tax revenue to offset the loss of other tax revenues. As a result, local communities and school districts are often left holding the bill for someone else's profit."
Beck said, "Increase the gas tax. The tax is the same as it was in the 1990s."
Bogle said, "It is apparent that Missourians do not trust MoDOT (Missouri Department of Transportation) to use taxpayer dollars wisely, especially after a 2015 audit of the department found that it misused approximately $7 million in funds that the Missouri Constitution directs to roads. However, we do currently face a crisis in our transportation infrastructure maintenance, and after we ensure taxpayer dollars are used prudently, we can explore how to appropriately expand revenue for roads and bridges."
Beck said, "Changes are needed to ensure that eminent domain is used only when our common good is realized."
Bogle said, "Yes. Any system which allows corporate and private interests to wield the power of government against everyday people must be reformed."
Beck said, "Yes. We would improve the state's health care system by expanding Medicaid."
Bogle said, "I am open to expanding Medicaid to compensate for the significant coverage gap in the Affordable Care Act. However, any expansion must be preceded or accompanied by measures to reduce fraud, waste and abuse, increase transparency in the health care system and promote competition in the free market to drive down costs. Simply expanding Medicaid without additional reforms would be financially unsustainable."
Beck said, "Not at this time, but I would like to see some duplication of services be eliminated to make us a stronger region."
Bogle said, "No, I would not support legislation that would cause St. Louis County citizens to bear the tax burden for St. Louis city services."
Beck said, "No."
Bogle said, "It is essential that we protect public teacher pensions from being subject to the whims of politicians and special interests. Teachers are the backbone of our education system and are the most important resource for our students."
Beck said, "No, because you are discussing personnel or other discreet subjects and could cause harm if those recordings got out."
Bogle said, "Considering the private and confidential nature of many closed meetings, I would be opposed to a requirement to record all closed meetings if someone's personal information could be recorded."
Beck said, "Yes, we need to even the playing field. When two individuals can buy elections, it leaves the average person on the outside looking in."
Bogle said, "Yes, I support legislation to limit campaign contributions. It has become increasingly apparent that massive campaign contributions influence policy in a way that is detrimental to our political process, and I am dedicated to making sure that Missouri has transparency, accountability and integrity in our campaign-finance laws."
Beck said, "Fix our infrastructure, make sure our schools have the resources they need (and) expand Medicaid."
Bogle said, "Missouri needs to focus on generating home-grown, entrepreneurial businesses that will create new, higher-paying jobs. By investing in education and reducing barriers to starting new businesses, we can reignite the innovative spirit that we need to promote south county's economy."