Barry, Lembke vying for 1st District Senate seat in Nov. 4 election
Candidates respond to Call election questionnaire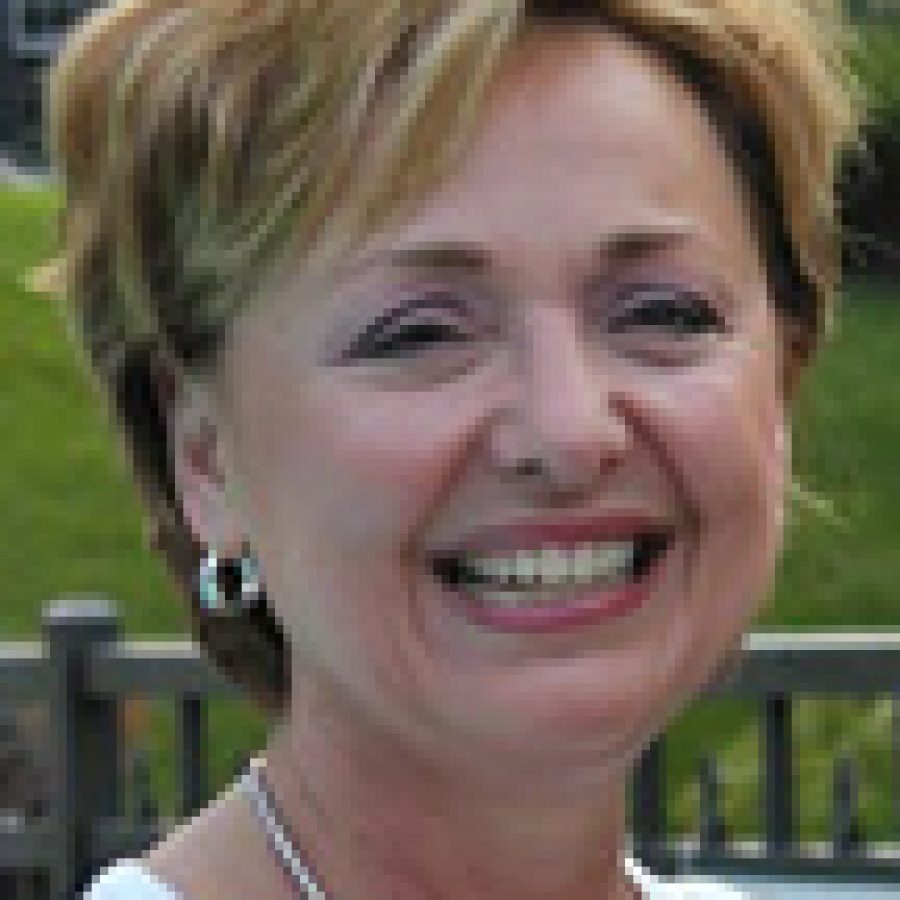 A former state representative and a current state representative are vying in the November election for the 1st District Senate seat held by Harry Kennedy of St. Louis, who is ineligible to run because of term limits.
Democrat Joan Barry of Oakville, who served in the Missouri House from 1996 to 2002, and Republican Jim Lembke of Lemay, who has served in the Missouri House since 2002, are seeking the 1st Senate District seat in the Nov. 4 election.
Asked to identify the most important issue in the race, the two candidates responded:
• "Currently, I think that the economy is our most important issue," Barry said. "Missouri needs to do a better job of providing a business-friendly environment. We need to help existing companies remain and grow. We also need to attract new business.
"Currently, we are losing in the competition with neighboring states. We need to have a pro-business tax policy. This means such things as retaining the historic tax credit, eliminating the cap on the Quality Jobs Program and increasing the per-capita investments on venture-capital programs," she continued. "Missouri spends 10 cents per capita on venture-capital programs compared to $2.79 in neighboring states. Expanding and creating business increases jobs — this means an increased tax base and revenue for the state. Pro-business incentives should require a means of accountability regarding the benefits re-ceived versus state assistance."
• "Strengthening the Missouri economy by creating jobs," Lembke said.
Barry, 67, 5050 Lampglow Court, 63129, is a registered nurse and works as a clinical educator for Retractable Technologies Inc. She and her husband, Phil, a former state representative, have four grown children.
Barry, who represented the 100th District in the Missouri House, said she is seeking the 1st District Senate seat because "I have a long history in my career in the Missouri House of Representatives of reaching across the aisle to my Republican colleagues to pass meaningful legislation. Bipartisanship is needed now more than ever and the issues facing Missourians are not Democratic issues or Republican issues.
"With many of my good friends serving in the Missouri Senate, I think this is a great time to go back to the Legislature and inject more bipartisan discussion into our legislative process."
Lembke, 47, 812 Ann Lynn Court, 63125, is a full-time legislator. He and his wife, Donna, have two teen-age children.
Lembke, who represents the 85th District in the Missouri House, said he is seeking the 1st District Senate seat because "politicians have forgotten who they work for. I am running to serve the people."
The candidates gave the following responses to a Call questionnaire:
What is your position on abortion?
Barry said, "I am pro-life and serve as vice president of the National Democrats for Life Organization. In addition, I sponsored and passed the Missouri ban on partial-birth abortions and other bills to preserve the life of the unborn."
Lembke said, "One-hundred percent pro-life."
What is your position on the death penalty?
Barry said, "I am for the death penalty in cases of horrific murder and where physical evidence exists tying the perpetrator to the crime. I'm not opposed to necessary delays in executions to prevent the innocent from wrongful execution."
Lembke said, "Support a moratorium."
What is your position on tax-increment financing? Are changes needed to this law?
Barry said, "Tax-increment financing should only be used to spur development in truly distressed areas. It should not be used as a tool for municipalities to raid businesses from neighboring communities.
"The law needs to be changed to limit the use of such tax incentives to areas that meet specific standards of need."
Lembke said, "Needed changes were made in 2006 — House Bill 1944."
Would you support placing a constitutional amendment before voters that, if approved, would repeal the supermajority requirement for school-district bond issues?
Barry said, "Yes. I sponsored this measure in the Missouri House of Representatives. Our country was founded on the concept of one person, one vote. The supermajority requirement is weighted with one vote counting for more than another."
Lembke said, "No."
Are changes needed to the state's foundation formula for funding education?
Barry said, "Yes. We need to increase the base amount of funding per student as well as the targeted aid for children in poverty and special-education students. In order to meet the higher MAP (Missouri Assessment Program) proficiency requirements for staff and students, increased funding is also necessary.
"Under the current formula, our south county schools are not getting their fair share of funding compared to other school districts in the state and I will be fighting for this funding."
Lembke said, "Yes. It needs to be changed to give us our fair share of funding so we can relieve the burden of property taxes."
Are changes needed to the law allowing Missouri citizens to carry concealed weapons?
Barry said, "At this time, I don't feel changes are necessary. We do need to make sure gun owners know how to use their weapons through an approved safety course. We also need strict enforcement of laws that bar criminals from possessing firearms."
Lembke said, "No."
Are changes needed to the state's current Open Meetings and Records Law? If so, what would you propose?
Barry said, "Except for matters of state or national security, government should be transparent and open to the public. Missouri has one of the nation's strongest 'Sunshine' laws. It has served the public well. As electronic communications advance, the law will need to be adjusted to cover the new technologies."
Lembke said, "Enforce Sunshine laws in place."
Do you think that Senate Bill 711 addresses needed changes in the assessment process and provides enough tax relief?
Barry said, "Senate Bill 711 took several steps in the right direction. It forces taxing districts to roll back their rates when assessments rise and for the first time citizens will get an estimate of their tax bill when they receive their assessment notices.
"While these measures help, they don't fully address the impact rising assessments have on people living on fixed incomes. I feel that the Legislature should consider capping assessments on homes owned by low- and middle-income senior citizens.
Lembke said, "No. It is a good start, however. I will work to roll back property taxes for the hard-working families."