Aldermen select legal counsel to aid in impeachment process
Board of Aldermen meeting turns into raucous free-for-all: Impeachment would require Furrer to pay for his own attorney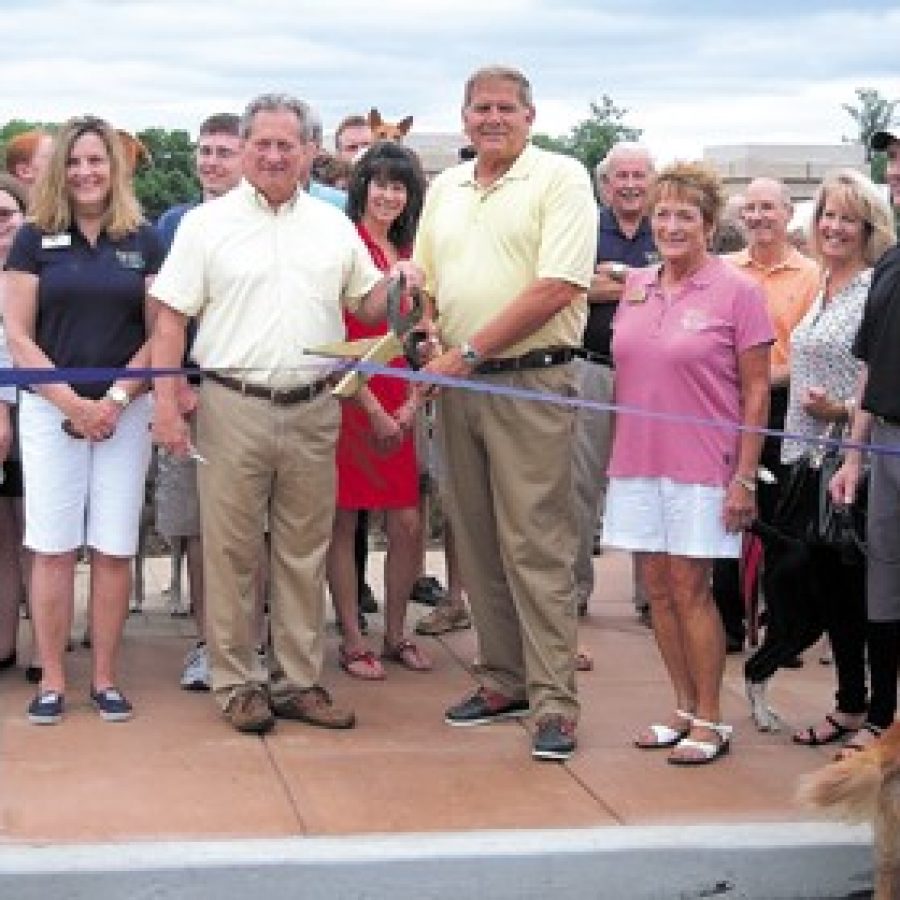 At a special Sunset Hills Board of Aldermen meeting last week that turned into a raucous free-for-all, supporters of Mayor Mark Furrer came out in force, but the board continued to move toward impeaching him by selecting outside legal counsel.
Aldermen set the special meeting with the intent to immediately go into closed session and hear from law firms, but instead, for 90 minutes Furrer fielded speakers and their questions, many called out from the audience.
"You'll be gone when your term is up," Jane Petry told aldermen from the audience. "I would like to make the motion that each one of you apologize to our mayor. It's quite obvious what has happened here: You have acted irresponsibly."
Of a dozen speakers, many of whom spoke multiple times, only one person spoke against Furrer. Many who spoke for him are the same residents who opposed former Mayor Bill Nolan last year over the city's dog park, and they contended that Furrer is innocent until proven guilty of felony charges stemming from a July 29 incident in which he allegedly hit Fenton bicyclist Randy Murdick. Rather than impeach Furrer, they asked aldermen to resign or impeach each other instead.
By the end of the night, the only aldermen not singled out by name to immediately resign were Ward 2 Alderman Tom Musich and Ward 3 Aldermen Jan Hoffmann and Kurt Krueger.
"This is not anything more than 'Get the mayor out,' just like the babies on the police advisory committee," Kathy Tripp called out from the audience, echoing a comment Furrer made to the Call about the Police Advisory Board.
"I support you, Mayor Furrer," said Musich's wife, Dawn, before telling her husband's fellow aldermen, "You people need to get a grip and learn how to deal with each other. Move on. This is embarrassing … I'm just really saddened with what's going on right now."
The only resident who called for Furrer to step aside noted that although Furrer has said his criminal charges are a personal issue, news headlines report that the mayor of Sunset Hills is under felony indictment — not Mark Furrer, the private citizen.
"If in fact you were convicted of these felonies, then the state says you can't serve anyway, so again, a personal issue becomes a very public issue," Larry Ploesser said. "I would ask you to step down. It's no judgment on what has happened or what hasn't happened. Step down, clear up this item and then run again if you choose … You need to move on. I wish you luck, but I think you need to do that."
Whether or not they agreed with impeaching Furrer, everyone at the meeting could agree on one thing.
"Nothing about this process is normal," City Attorney Robert E. Jones said.
Musich asked acting board President Scott Haggerty to go on public record with the board's exact concerns about Furrer, which Haggerty declined to do before hiring legal counsel.
Resident Tom Lynch said of Ward 1 Alderman Dee Baebler, "This lovely lady here has all the causes. Has she been hiding them from any member of the board?"
Audience members — who also derided Jones throughout the night — jeered when Baebler replied that the board's reasons had already appeared in the newspaper.
If the time comes for impeachment, aldermen will lay out their case in public, but first they need legal advice on whether Furrer meets the state standard for impeachment, she added.
"Asking our police chief to resign could be a problem," she said.
"It could not be a problem," Lynch replied.
Musich read a letter from Ellisville Mayor Adam Paul — who was impeached last year, but later reinstated by a judge — cautioning against impeachment. But aldermen voted 6-2 not to table impeachment to a later date. Musich and Ward 4 Alderman Donna Ernst voted for the motion.
Aldermen unanimously voted to go into closed session after Furrer began interviewing attorneys in the audience, who turned out to be the two attorneys who came to present to the board. He called their $250 hourly rates "cheap … I'll have to remember that." Pressed by Furrer what attorneys' hourly rates usually are, Jones had given a potential range of $100 to $500 an hour.
"I've had dealings with attorneys, but I don't know any $100 (an hour) attorneys," Furrer said.
With the mayor present, the board heard two 30-minute presentations from the firms during a two-hour closed session and voted 7-1 to select Mary Schultz of Chesterfield-based Schultz & Associates as its outside attorney for impeachment advice, with Musich dissenting. Schultz served as the Call's attorney more than a decade ago.
The other candidate the board considered was Keith Henson of Clayton law firm Paule, Camazine & Blumenthal, who has represented the city in past litigation.
The outside attorney will decide whether Furrer fits the legal criteria for impeachment, since Jones is not comfortable making that judgment call, Baebler said.
"We're looking for the advice of legal counsel — all we're looking for tonight is advice," Ward 1 Alderman Richard Gau said, when Musich asked why the board was moving so quickly.
"That's like me walking into a store, buying a shotgun and shells, and telling people I'm not going to go hunting," Musich said.
"That's a very poor analogy, Tom," Gau replied.
After the longer-than-expected closed session, the board delayed consideration of two bills until the next regular meeting.
Aldermen will consider whether to add an impeachment ordinance to city code and whether to hire Schultz at their next regular meeting, set for 7 p.m. Tuesday, Nov. 11, at City Hall, 3939 S. Lindbergh Blvd.
Since Sunset Hills does not have a process for impeaching a city official, the Board of Aldermen requested Jones  draft such an ordinance.
The proposed ordinance, based on state statutes, outlines how and why a city official can be impeached — for reasons including "crime, misconduct, habitual drunkenness, willful neglect of duty, corruption in office, incompetency or any offense involving moral turpitude or oppression in office."
Furrer ordered Jones to read the ordinance aloud in its entirety at the meeting.
If passed, an official could be impeached at a hearing with witnesses. If a two-thirds majority of aldermen vote to impeach, that official would immediately be removed from office with no appeal and with the Board of Aldermen serving as the "final judge of what constitutes cause for removal," language Jones said was standard and the same as state statute.
A harsh reception from the audience led Jones to clarify his role in writing the ordinance, which he said cost the city no extra money since it fell under his $600 monthly retainer.
"I'm the general counsel for the city," Jones said. "I'm not choosing sides."
When Furrer questioned why the city would not pay for his lawyer if he is impeached, Jones said it is common to require an impeached official to pay for his or her defense.
"We'd defend an employee if they ran over someone or if an employee injured somebody, so is this different? That seems a tad one-sided for an American justice system," Furrer said to applause from the audience.
About the Writer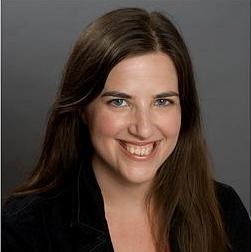 Gloria Lloyd, News Editor
Gloria is the editor of The Call. If you have any thoughts or suggestions for coverage, email her at glorialloyd@callnewspapers.com.