Aldermen OK $3,000 pay hike for Simpson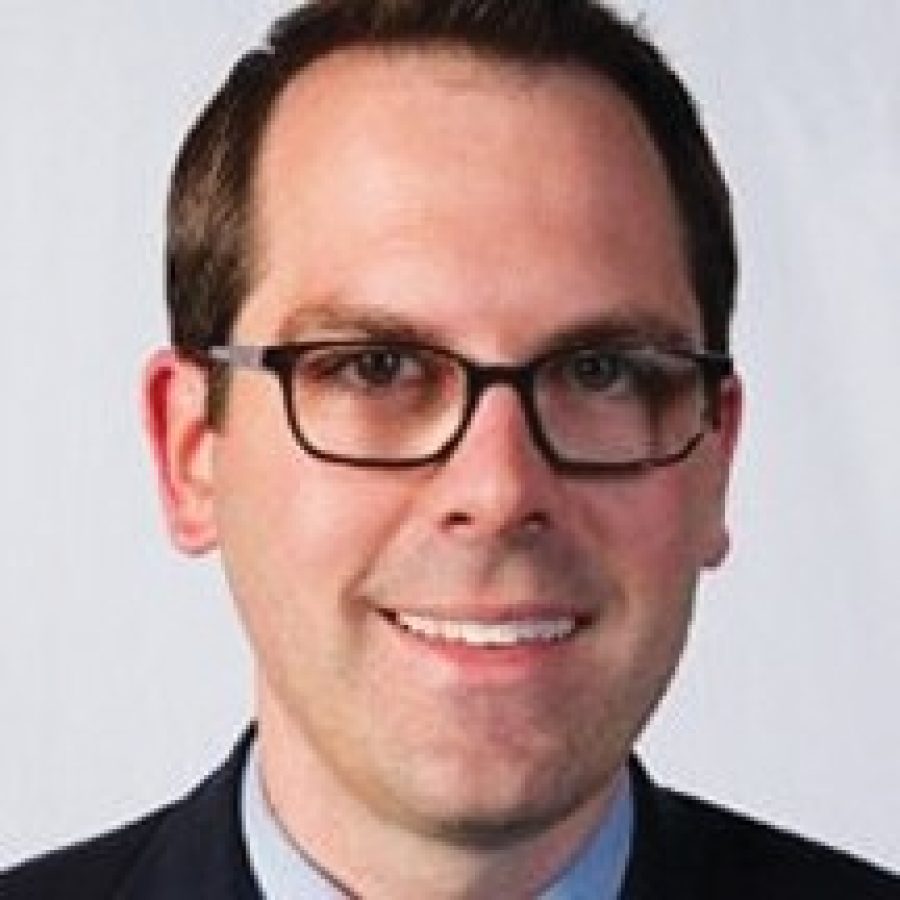 The Crestwood Board of Aldermen voted unanimously last week to approve an ordinance granting a $3,000 salary increase to City Administrator Kris Simpson.
The ordinance, adopted Dec. 13, increases Simpson's salary to $96,500 from $93,500, effective Jan. 1.
Simpson has served as city administrator since Jan. 4. The Board of Aldermen voted unanimously in a Dec. 15, 2015, closed session to hire Simpson.
Under the terms of Simpson's contract with the city, Mayor Gregg Roby and the Board of Aldermen "shall endeavor to review and evaluate the performance of the city administrator at least once annually in accordance" with the city Charter.
City officials reviewed Simpson's performance during an Oct. 17 closed session, according to minutes released last week by City Clerk Helen Ingold in response to a public-records request by the Call.
"The mayor informed the board that the purpose of the meeting was the review of Kris Simpson as city administrator," the minutes state. "He noted that a $101,000 salary was penciled in as (a) placeholder figure until the board determines the appropriate amount of compensation. A discussion was held by the board members regarding Kris Simpson's performance."
The next two lines of the minutes were redacted.
"The board members held a discussion regarding the best way to proceed," the minutes stated.
The board voted unanimously to approve a motion asking the city attorney to prepare an ordinance increasing Simpson's salary to $96,500, the minutes state.
In an Oct. 20 public-records request, the Call asked for any votes, along with the minutes, of the board's Oct. 17 closed session.
In an Oct. 24 response, Ingold wrote, "… There were no votes taken at that meeting — other than the vote to adjourn — that are public pursuant to the Missouri Sunshine Law. The minutes have not yet been drafted."
The city was billed $360 for two hours of work on Oct. 18 by Brian J. Malone, a member of City Attorney Lisa Stump's law firm Lashly & Baer, for a number of items, including: "Prepare and review minutes from closed session … Prepare ordinance regarding city administrator's salary …"
Malone attended the Oct. 17 closed session of the board, according to legal bills submitted to the city.
In a separate matter, aldermen gave final approval to a 2017 budget for the city that projects a total deficit of $730,880.
The approved budget projects total expenditures of $11,360,881 with anticipated revenues of $10,630,001.
Ordinances for the general fund budget and the parks and stormwater fund budget were approved with 7-1 votes, with Ward 2 Alderman Justin Charboneau opposed.
Ordinances for the capital improvement fund budget and the sewer lateral fund budget were unanimously approved.