About-face: Crestwood city administrator changes policy on meeting notices
Administrator critical of Call's 'mean-spirited news pieces'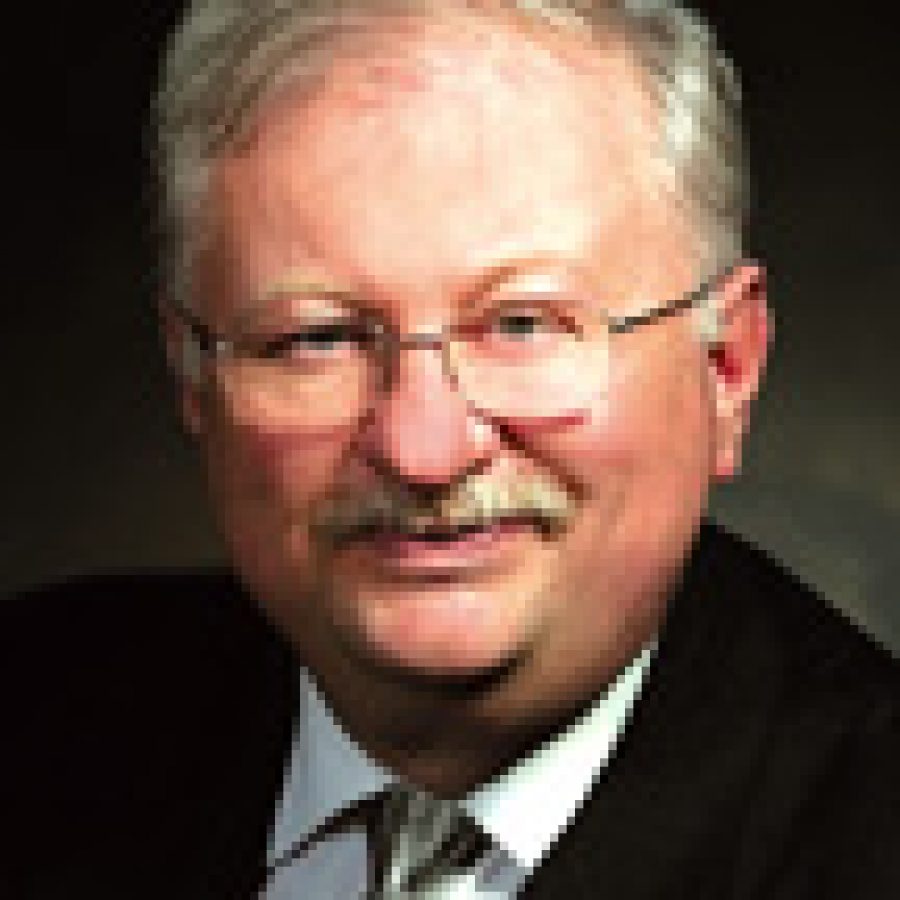 One week after reiterating his stance of not providing public-meeting notices to the media, Crestwood City Administrator Frank Myers will change his policy.
Myers, taking "full responsibility" for the administrative policy set in January to deny the media of meeting notices, now believes the policy does not reflect the city's goal of transparent government.
Therefore, city officials plan to deliver prior notification of all public meetings of all boards and commissions to numerous media outlets — even those not requesting such notices.
To cement that new policy, board President Gregg Roby of Ward 3 plans to introduce a resolution adopting a written policy to send meeting notices to media and expects it to pass with a unanimous vote.
"We could bring (it) up as a topic for yes-no vote at the board meeting," Roby said. "I feel confident that everyone would agree that this is something that needs to be done and, therefore, I would expect a unanimous 'yes' vote. And I believe in talking with Frank, he is certainly on board with it.
"I have no idea in all honesty where that decision came from or if it was an administration decision. I'm not aware of who made that because I've never received anything in writing that said we're not going to send notices to the media of our meetings. That would have raised a red flag immediately.
"I'm not 100 percent familiar with the Sunshine Law front to back. But I am familiar with specific areas and I do know that public information is to be made available. So as a result, I definitely think that this board should take a vote on making that this is a policy of the city of Crestwood."
On Jan. 19, the Call delivered a request for notification of public meetings to Myers, City Clerk Tina Flowers and Mayor Roy Robinson. But city officials never complied with that request, and Myers cited the administrative policy that Flowers "cleared" in January with City Attorney Rob Golterman.
Myers has said that policy, which was never considered by nor brought to the attention of the Board of Aldermen, was done administratively. The primary reason for the policy was because of the administration's concern that the city would show favoritism by sending meeting notices to media outlets that request them and not delivering them to those that don't, he said.
But Missouri Press Association attorney Jean Maneke told the Call that Crestwood's administrative policy violates Missouri's Open Meetings and Records Law, also known as the Sunshine Law.
The Sunshine Law states that governmental entities are required to make "reasonable notice" of public meetings available to news media requesting such notice. That notice also must be available at the same time it is provided to members of that governmental body.
While Myers disputes Maneke's assertion that the city has violated the Sunshine Law, he also said he now believes the administrative policy set in January is not in line with the openness he would like to see Crestwood display.
Myers also criticized the Call's June 28 coverage of that policy and rejected Executive Editor Mike Anthony's editorial opinion that Robinson, as "head of the city," is to blame for the policy in question.
Myers instead contended that he, not Robinson, was responsible for the change in meeting-notice policy with media.
"Mayor Robinson … he didn't even have knowledge that this is what we were doing," Myers said. "This is done administratively, internally. I accept full responsibility for the change. And I accept full responsibility for changing it back … I think it's regrettable that the mayor became somewhat the brunt of this criticism by the Call.
"But with that said, the city of Crestwood is committed to do the right thing. And we do believe and we continue to contend that the previous policy does not violate the Sunshine Law.
"However, upon further reflection, it's my conclusion that this policy did not represent the spirit of transparent government that the mayor, Board of Aldermen and our citizens expect. And that principle is very important to us. That's why even though a number of communities do it exactly the way we're doing it that we truly believe there's no violation of the Sunshine Law."
Myers indicated to the Call on June 26 — after the June 28 edition's press time — that city officials would be willing to comply with requests for meeting notices.
"We decided before your articles came out that it's in the best interest of building upon the trust in government that we've been working so hard to reestablish here that we move back to that original approach," he said. "So I just think it's regrettable as I thought we were working toward a conclusion and I don't think you were running into a stone wall, from my perspective, to come out so aggressively with those two rather lengthy and arguably mean-spirited articles or mean-spirited news pieces. I just thought it was a bit over the top."
While Myers has indicated that the policy prohibiting the city from delivering meeting notices to media has stopped, Ward 1 Alderman Richard Bland said he is disappointed that no form of the policy ever has been presented to aldermen. He further contended that the administration's failure to make aldermen aware of a policy already in place "trivializes" the board's policy-making role.
"The issue I have is that there has been a policy that has been in place for roughly six months of which I've never received a copy," he said. "I don't know if it's written, if it's oral. Whether it was administrative or not, this is a policy that directly impacts me because this is a policy about meetings that I am attending. And by not bringing that before the board, I think, trivializes every member on the board and their contributions. If you look at the City Charter and you look at what it says, it clearly outlines the powers in the city. And I think it (the policy) trivializes us and I do take exception. I still, I want to find out how that was implemented. I want to find out why it was implemented, when it was implemented and, most importantly, why we were never notified, why that wasn't brought, if nothing else, as a point of information to us."
Besides his desire for aldermen to consider a meeting-notice policy for the city, Bland believes such a policy should be written, not oral. Myers has said that the city's policy set in January and stopped last week never has been put in written form.
"I think once you've committed to writing, it's binding," Bland said. "This was apparently an oral policy. And the problem with that is it's very difficult to find out who really owns that order, the ultimate order to do things that way. So I think in writing would probably be the prudent thing at this point."
Bland said he would also like to be personally notified of each meeting of every board and commission in the city on perhaps a monthly basis.
"I want notification of all meetings that are going to be held," Bland said. "We can do it monthly, I don't care. And I know we've got scheduled meetings and all that.
"But I do want that. I expect that should not be problematic," Bland added.
And touching on other aspects of city affairs tied to the Sunshine Law, Bland said he plans to seek more justification for closed, executive-session meetings of the Board of Aldermen to determine if some are truly necessary.
"I think the other issue we need to really maybe look at more closely is our executive-session meetings," he said. "I know there is a difference of opinions on what can be executive session and what shouldn't be executive session. And in light of what's happened, I'm a little bit apprehensive right now to vote to go into executive sessions other than personnel matters. So my intentions are going to be to talk with our city attorney and get an opinion on what is appropriate for executive session and what isn't."
Myers said he is determined that Crestwood has an open government and, for that reason, decided to change the city's meeting-notice policy.
"We're committed to transparent government," he said. "That is what the mayor expects out of the administration. That is what the Board of Aldermen expects out of this administration. And that's what the citizens of Crestwood expect …"