2020 Fair St. Louis dates announced
The dates for the annual Fair St. Louis Fourth of July celebration were announced this week.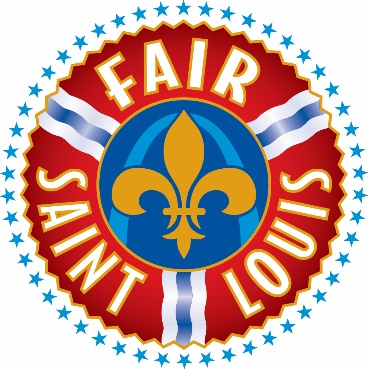 The festivities will take place Thursday, July 2 through Saturday, July 4 at Gateway Arch National Park.
"We are very excited to celebrate our 40th fair this year," said David Estes, general chairman of Fair St. Louis 2020, in a press release. "Mark your calendars to join us at the Arch for three packed days of family friendly activities, our world-renowned air show, chart-topping entertainment, and of course, the dazzling fireworks over the Mississippi River."
Full programming details, including the entertainment lineup for the fair's evening free concerts, will be announced this spring.
For more information, visit fairsaintlouis.org and the fair's Facebook, Twitter and Instagram pages (@fairsaintlouis) for announcements leading up to the event.
The FairSTL app is also available to download for free.
Fair St. Louis is currently accepting vendor applications for concessions and charity partners for this year's event. Those interested in learning more and participating should visit www.fairsaintlouis.org/foodvendor.