Your Call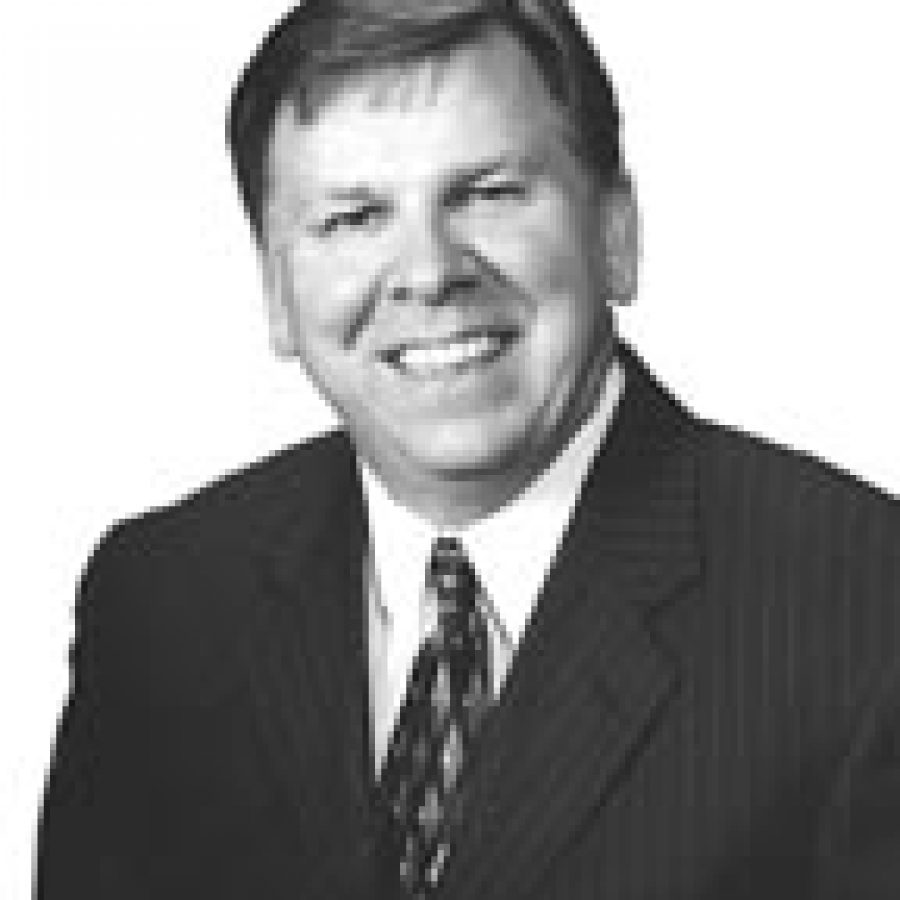 One of the Mehlville School District's strategic goals is to have a strong relationship with the community.
Without a strong, positive relationship with the community, Mehlville will not accomplish its mission to be an exemplary school district and maintain that goal.
Over the past few years, Mehlville School District officials have been responsible for a string of public relations disasters. These debacles date back to June 2001 when the Board of Education met in closed session in the state of Illinois and voted to give then-Superintendent John Cary what essentially amounted to a blank check that resulted in administrative pay raises as high as 13.04 percent.
Because the vote took place behind closed doors, a roll-call vote was needed to convene the closed session under Missouri's Open Meetings and Records Law, also called the Sunshine Law. A district tape recording of the open meeting that took place before the closed session revealed no such vote was taken. But after this unlawful meeting took place, a vote was manufactured for the minutes, which subsequently were approved by the board.
And the district continues to flagrantly disregard the Sunshine Law. In December, five school board members traveled to Jackson in board member Cindy Christopher's vehicle for a site visit with a superintendent candidate. However, the site visit, which constituted a closed meeting, was not posted as required by the Sunshine Law. So much for good community relations.
But the public relations nightmares continue. As the Call has been reporting, Mehlville's Proposition P districtwide building improvement program is millions of dollars over budget, despite repeated assurances from former Superintendent Cary and current board President Christopher that Prop P work was being completed on time and within budget.
Mehlville administrators now estimate that Prop P will cost roughly $13.7 million more than what the community was told when voters approved a 49-cent tax-rate increase to fund a nearly $68.4 million facility improvement project.
Do not be surprised to see the real cost of Proposition P reach more than $100 million before all is said and done. Troubling decisions made by administrators and a lack of proper oversight by the Board of Education have propelled Mehlville into the greatest crisis in its history.
Old habits are hard to break. The Mehlville Board of Education again has awarded administrative pay raises for the 2003-2004 school year as high as 9.5 percent. This year's 9.5 percent recipient is Marvin Anthony, director of interdistrict services.
But get this. Our new superintendent, Tim Ricker, was rewarded with a $3,000 pay increase by the Board of Education even before he started his new duties on July 1.
Last January when Dr. Ricker was offered and accepted the superintendent's post, he signed a compensation package totaling $150,200. Before he worked even one day as superintendent, however, the board approved a compensation package for him totaling $153,200.
Good community relations? Hardly.
Instead, the board's actions continue to erode the taxpaying public's trust and faith in the school district. With one public relations disaster after another, most businesses and institutions would turn to their public relations expert for help.
But even this has become a problem for Mehlville as Patrick Wallace, the district's school/community relations director, has become embroiled in controversy himself.
Not shy of personal publicity like most PR people, Mr. Wallace sends out press releases and pictures of himself touting his own accomplishments, taking time and valuable media space away from the very people he's paid to promote — Mehlville's students.
During a recent meeting of the district's Proposition P Oversight Committee, Mr. Wallace behaved inappropriately when he contentiously challenged assertions made by the panel's chairman, Chuck Van Gronigen, a parent, former Board of Education member and longtime district volunteer.
As reported in the Call, Mr. Van Gronigen contended administrators had not provided full disclosure to the committee of the total estimated cost of the Proposition P districtwide building improvement program and related projects. Mr. Van Gronigen said at the June 11 meeting that he was unaware of the additional $13.7 million that is projected to be spent on Proposition P-related projects.
Mr. Wallace took great exception to Mr. Van Gronigen's comments, inappropriately interjecting his views during what clearly was a discussion between members of the Oversight Committee and district administrators, even cutting off administrators when they were attempting to respond to the panel.
But that's not all. Mr. Wallace continues to create ill will between Mehlville and the district's supporters. Right after Call President Bill Milligan and I wrote columns questioning the true cost of Proposition P, Mr. Wallace implied in a weekly e-mail sent to some district residents that "what is said in an opinion piece is not always 100 percent factual."
When I sent an e-mail inquiry to Mr. Wallace asking him to identify what was not factual about my column or Mr. Milligan's column, he responded in an e-mail, "… (E)ngaging in a debate with you about the 'facts' of your column seems pointless."
Yes, Mr. Wallace, it's pointless to respond when you don't have any real facts to support your position.
Mr. Wallace was hired in November 2000. In the short time he has been here, he has done exceedingly well in his job as he has alienated some of Mehlville's biggest supporters. In the real world, such behavior and conduct would get you fired.
However, as a Mehlville Central Office employee, Mr. Wallace has safe haven where even the most bone-headed gaffes routinely are rewarded.
In fact, Mr. Wallace's "work" on behalf of the district was just rewarded with a 4 percent raise, increasing his salary to $64,378 from $61,882.
For the 2002-2003 school year, Mr. Wallace's office had a budget of more than $202,000, while a teacher starting in the Mehlville School District for the 2003-2004 school year will be paid $30,725.
Did the community receive its money's worth from the School/Community Relations Office? I guess you know how I feel.
How does that make you feel? Taxpayers, voters, make it your call.
Daniel S. Fowler served nine years on the Mehlville Board of Education. He also served as chairman of Mehlville's Citi-zens' Advisory Committee for Facilities and as a chairman of the Citizens to Protect Our Investment.
Your Call
When this newspaper endorsed the Mehlville School District's Proposition P a few years ago, it was without hesitation or qualification.
It was not without opposition and condemnation.
Even in the hallway of a local elementary school I was chastised by one employee who was upset over our endorsement of an effort to refurbish, rehabilitate and even replace our most dangerous school buildings.
Most people thanked us for our support, but I didn't go anywhere in 1999 and 2000 where someone wasn't accusing this newspaper and me of "selling out."
Others said the Mehlville school administration couldn't be trusted.
"They'll mismanage this just like they do everything else," said one prominent business leader.
But those of us here at the Call who are paid to monitor the school district's management believed we saw a new trend among Mehlville administrators and the Board of Education.
The superintendent, just a few years into the job, seemed as good as his word. Voters elected professionals who were asking questions and keeping the administration honest.
Spending was being discussed in open meetings.
I'm proud if we helped replace Bernard Elementary School, but today I'm haunted by those who warned against supporting a Mehlville initiative.
Instead of a new day dawning for the school district, Board leadership fell to people like Walt Bivins, who used his school board seat as a stepping stone to higher political office. As board president, Walt even refused to let some of his own neighbors address the board.
Partisan infighting among board members forced even the toughest professionals off the board. Today, consultants are being hired without board approval and taxpayers are left playing the finger-pointing game that we do so well here in south county.
When she ran for the board, Rita Diekemper promised she would make Proposition P programs accountable to the public.
"Proper oversight of the Proposition P funds will be one of my main goals as a board member …," she said in her 2001 election campaign. "The taxpayers deserve to have every dollar spent in accordance with that plan. During my experience as a CPA, I received special training on the audits of construction contracts and financial implementation of them, with emphasis on critical and independent thinking. I have read and analyzed hundreds of construction contracts and projects using these skills. This experience, coupled with my knowledge of the CACF facilities plan, gives me the ability to work professionally with the administration, the oversight committee and other board members to deliver the project to the taxpayer as expected."
But as we reported last week, while Proposition P has a board-approved budget of $72.4 million, the final cost of the improvements and related projects could total more than $86 million through June 30, 2008.
It's time for real people to take back our biggest and most important public resource from Republican and Democratic clubs that have less than 100 members among them.
If you've built one of those impressive new homes that dot the landscape and you have experience running a corporation or business, we urge you to take an interest in the Mehlville Board of Education.
It's not too late for critics of Proposition P to look out for our best interests.
Your Call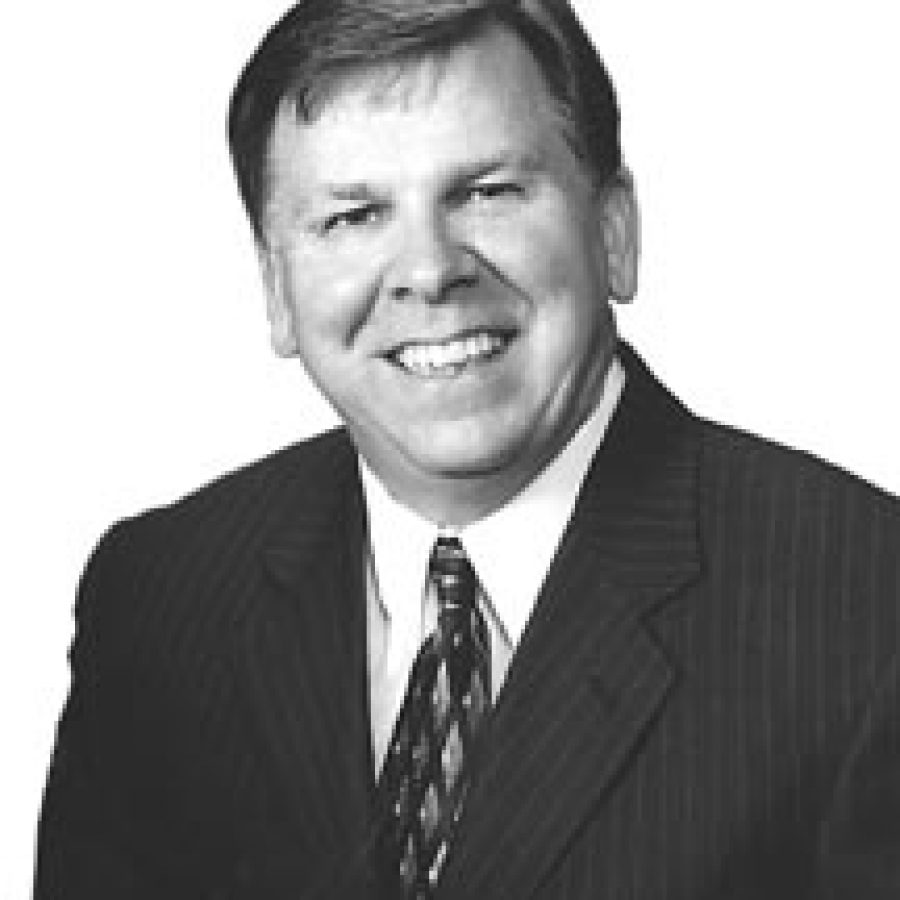 As chairman of the Mehlville School Dis-trict's Citizens' Advisory Committee for Facilities, I was shocked when a front-page headline in the Call last week screamed at me: "Prop P, related work may total more than $86 million by 2008."
In November 2000, Mehlville voters approved a 49-cent tax-rate increase to fund the nearly $68.4 million Proposition P districtwide building improvement program that was recommended by the Citizens' Ad-visory Committee for Facilities.
Since that time, the public repeatedly has been told by Superintendent John Cary and Board of Education President Cindy Christopher that Proposition P was on time and on budget.
We now know that these statements, made as recently as April 24 at the district's 23rd annual Recognition Night, simply are not true.
We now know that Mehlville, according to a scenario presented to the school board May 12, could spend more than $86 million to complete Proposition P projects.
Do not be surprised if the real number turns out to be closer to $100 million.
For Mehlville officials to say with a straight face that Proposition P is on time and on budget is a betrayal of the trust voters placed in them with the approval of Proposition P. Deceiving taxpayers about money matters — millions of dollars in this case — is the ultimate betrayal of public trust.
Certainly the 12,000 students who attend Mehlville schools will benefit greatly from the facility improvements made possible by Proposition P. However, deceiving the public about the true cost of Proposition P will do serious damage to Mehlville's credibility with the taxpaying public in the long run, and make it impossible for the district to go back to the community and seek additional funding when it is needed in the future.
In the short term, Mehlville officials may believe they have won. In the long run, however, they have destroyed their credibility with taxpayers.
Despite what they would like you to be-lieve, that's not a child-centered decision.
Let there be no mistake, it's obvious the Mehlville School District has plenty of money to complete all of the Proposition P projects that voters were promised. After all, Mehlville's own estimates indicate the 49-cent tax rate increase will generate nearly $26 million more over 20 years than is needed to pay off the bond-like certificates issued to fund the Proposition P improvements. But given the district's track record, can we even trust that number? Do not be surprised if the 49 cents generates millions more than Mehlville says.
After this fiasco, how can we trust anything district officials tell us? They have violated a sacred public trust. It will take years to repair the damage and only then with new people in place.
But the real question is: Who authorized the Mehlville School District to spend more than the nearly $68.4 million that was ap-proved by voters in November 2000? In a telephone conversation last week, incoming Superintendent Tim Ricker confirmed to me that these decisions were made "ad-ministratively."
Clearly, decisions of that magnitude re-quire approval of the school board. Because board approval for most of these additional costs wasn't sought, one must question whether the administration has been deceiving the Board of Education about the true cost of Proposition P. Perhaps board Pres-ident Cindy Christopher truly believed Prop-osition P was on time and on budget when she made those comments to more than 500 people at the recent Recognition Night.
However, Mrs. Christopher heads a board that repeatedly has demonstrated an inability to ask probing questions about money matters and how decisions are made. After all, budget workshops that used to be conducted for hours over a series of meetings now are completed in 15 or 20 minutes.
For example, did the Board of Education seek bids or even know when administrators authorized $48,000 to clean schools and help prepare classrooms for the beginning of the current school year?
The bottom is this: No substitute exists for being up front and telling the truth, even when it hurts.
Instead, here's what Mr. Cary had to say in last week's Call article when asked whether Proposition P was within budget or over budget: "… So I guess somebody could say: 'You went over budget,' but it was places where we felt like we could go over budget and accent or add to to make it a better project. At the same time, we could have made cuts in the projects to keep all that in Prop P. We just chose not to do that. So that's a hard question to answer because it all looks like one project … To be quite honest, we've expanded Prop P somewhat as we've gone through it."
Who gave Mr. Cary the authority to do that? Certainly the board has not approved all of this, but more importantly, it was not authorized by the voters. Any additional work or funding beyond the $68.4 million program should have been approved by the taxpaying voters, not overpaid bureaucrats.
To go a step further, the Board of Edu-cation should return to the taxpayers all funds that exceed what it takes to retire the bond-like certificates issued to fund Prop-osition P. This could be done by rolling back the district's tax rate. Anything less would involve the school board making a deliberate effort to betray the public's trust and to ignore its fiduciary responsibilities.
Over the years, Mehlville officials have had a propensity for shooting themselves in the foot and then blaming the messenger for the messes they create as they circle the wagons and prepare their defense with psycho-babble baloney. Instead of de-fending their actions, they should have been up front and honest from the beginning about the true cost of Proposition P.
Maybe it's time to reconvene the Citi-zens' Advisory Committee for Facilities and obtain the public's input about the future scope of Proposition P and its funding.
Perhaps Cindy Christopher said it best when she read a bold prepared statement in her re-election bid last year. "I feel that a Board of Education committed to educational excellence can provide the positive focus needed for the entire district. I also think that politics and covert, underhanded games should not be a part of what we as a board should convey to our students, our staff or our community."
Now it's time to make it your call.
Daniel S. Fowler served nine years on the Mehlville Board of Education. He also served as chairman of Mehlville's Citi-zens' Advisory Committee for Facilities and as a chairman of the Citizens to Pro-tect Our Investment.
Your Call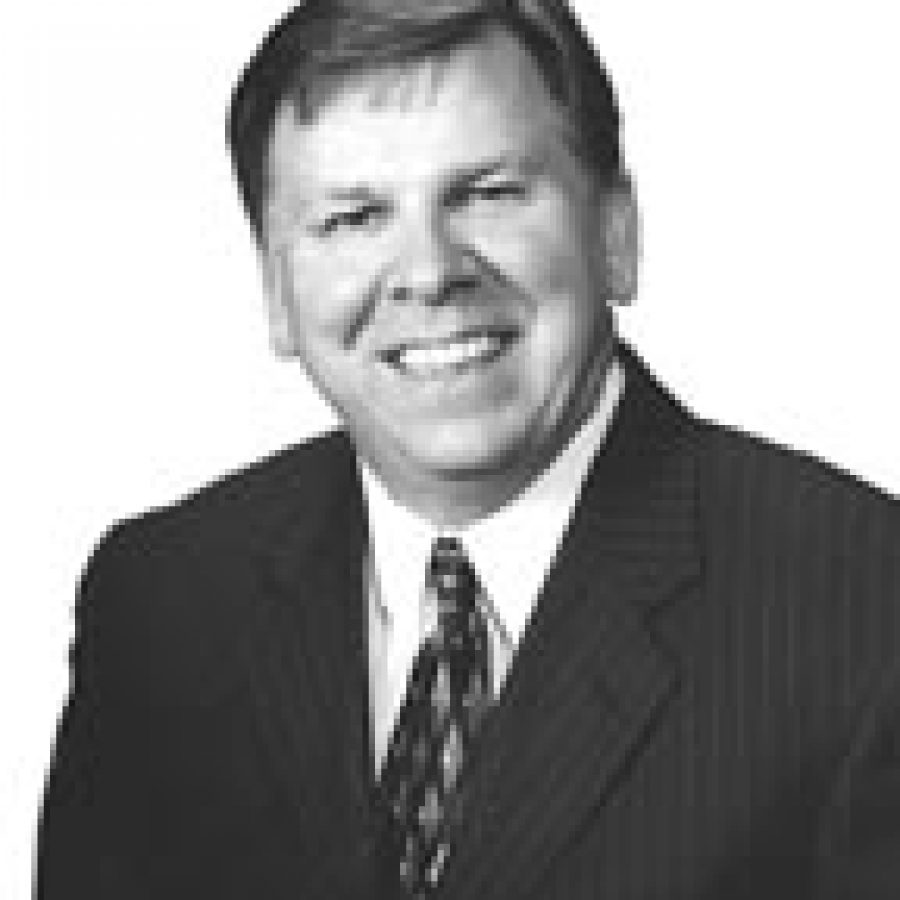 The Mehlville School District soon will lose one of the best members ever to sit on the Board of Education.
David Gralike has decided after serving two terms as a board member not to seek election to another three-year term.
Mr. Gralike leaves behind a great legacy of accomplishments for which he was di-rectly responsible. Mr. Gralike is one of the few board members who has done what he said he would do when seeking office.
He was president of the Board of Edu-cation when he formed the Citizens' Ad-visory Committee for Facilities to evaluate Mehlville's needs that subsequently re-sulted in the passage of Proposition P, the largest building improvement program ever approved by voters in Mehlville's history. As a result, the Mehlville School Dis-trict is blessed with some of the finest fa-cilities in all of St. Louis County.
During his tenure on the board, he worked to end activity fees that he believed were unfair in a public school system. Mr. Gralike also had the courage to vote "no" on excessive administrative pay raises.
Shortly after being elected to the board in 1997, he sought and obtained an opinion from Attorney General Jay Nixon that the vote of each school board member must be made available to the public on votes taken in a closed session to hire, fire, discipline or promote employees.
A few years later, the state's Open Meet-ings and Records Law was amended to re-quire that any votes taken during a closed session must be roll-call votes.
As he ends his service on the board, Mr. Gralike is pushing hard for the end of Mehlville's participation in the voluntary transfer student program and a return to neighborhood schools.
Most importantly, David Gralike is the last board member since Alex Lantos to represent and know the needs of working men and women employed by Mehlville.
Many of our current school board members do not have the ability to separate their fiduciary responsibilities to school districttaxpayers from the friendships they have developed with Central Office administrators.
This has never been a problem for Mr. Gralike, who never hesitated to ask tough questions that probed how decisions were made and, when necessary, challenged those decisions.
Mehlville's Central Office administrators are very trustworthy and competent, but board members must be able to separate the business side of running a school district from their friendships with administrators to effectively perform their sworn duties.
The real question is that with Dave Gra-like gone, who will take his place in holding district administrators accountable?
Certainly the remaining members of the board have demonstrated an appalling lack of interest in doing this.
While board members must trust administrators to do the right thing, verifying administrators' spending and decision-making is their primary responsibility.
As Ronald Reagan used to say: "Trust but verify."
The Mehlville Board of Education has a long history of members who could be counted on to separate their fiduciary re-sponsibilities from their friendships with administrators, including Bob Handrahan, Alex Lantos, Kurt Witzel, John Mikolay, Dick Roehl and Chuck Van Gronigen.
In fact, Kurt Witzel would not go out for drinks with board members and administrators after meetings because he believed it was inappropriate. In hindsight, he was right.
Two new board members will be elected April 8 to replace Mr. Gralike and Walt Bivins, who also chose not to run again.
The likely winners of that election will be Bill Schornheuser Jr. and Mike Heins, the only two candidates running active cam-paigns.
Their answers to questions posed at a recent forum did not offer much hope that either one of them will be able to fill Mr. Gralike's shoes. Instead, we will see short board meetings, as we have started to see in the recent past, few probing questions asked and no real decisions made by board members.
Worse, board members will leave the im-portant decisions to Central Office administrators so they can quickly retreat to a local watering hole for their social gatherings after meetings.
Some day this way of doing business is going to come back and bite the board – unfortunately at the expense of we the taxpayers. We already can see some signs of this happening, so stay tuned.
It is the voting taxpayers of the district who have the last call. I hope we will see David Gralike back in the future serving our community with distinction in some other capacity.
Daniel S. Fowler, who served three terms on the Mehlville Board of Educa-tion, was chairman of both the Citizens' Advisory Committee for Facilities and the Citizens to Protect Our Investment.