'Young' Oakville girls' team afoot in 2009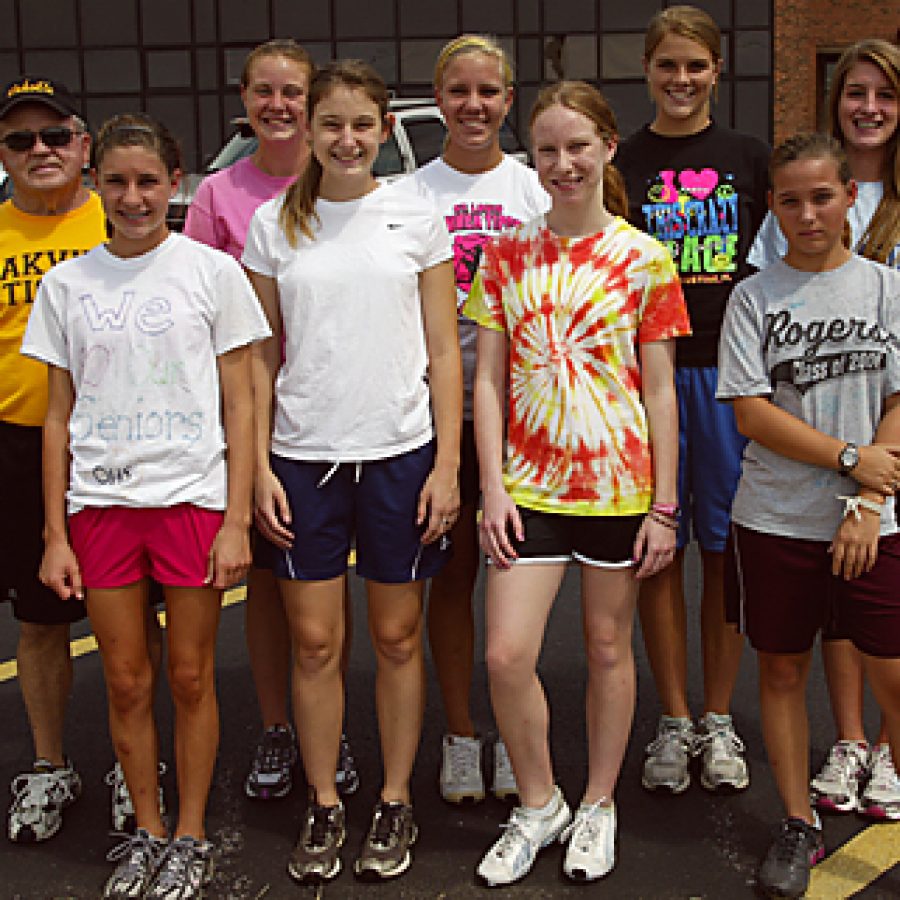 With just two returning members from last year, the Oakville Senior High School girls' cross country team will have a re-vamped look for the 2009 campaign.
"We're very young," Oakville head coach Bill Zimmerman said. "We lost six of our top eight girls to graduation, so it's going to be a wait-and-see year."
Katie Bathon returns for the 2009 season as the Tigers' lone senior on the team.
"Katie was actually our No. 2 runner last year," Zimmerman said. "She worked hard in the summer and is doing really well right now."
Junior Megan Auer moves up to the varsity team after having a successful year on the junior varsity squad last season.
"Megan has some nice leadership qualities," Zimmerman said. "She spent most of the season as our lead runner on the junior varsity team."
Another junior who shows promise this season is Heather Engram.
"Last year was Heather's first year and she ran quite a bit this summer," Zimmerman said. "So we're hoping she'll show some considerable improvement this season."
Sophomores Megan Berwin, Megan Paule and Rachel Siverly all show promise for the 2009 season.
"Megan Berwin ran track as a freshman and did well at the JV level, and I think that she's the kind of runner that will do well in cross-country," Zimmerman said. "Rachel Siverly had a real nice track season running the 400 and 800, and we think she'll do well this year."
Paule was hampered with injuries during the cross country and track season, but Zimmerman hopes she'll be back for the 2009 campaign.
"Megan had injury problems in cross country and track last year," he said. "Hopefully she'll have much better luck this year."
Oakville Girls' Cross Country
Sept. 3 Webster Groves A 4 p.m.
Sept. 5 Lutheran South A 9 a.m.
Sept. 10 Webster Groves A 4 p.m.
Sept. 17 Parkway Central A 4 p.m.
Sept. 25 Fox A 4 p.m.
Oct. 2 Ladue A 4 p.m.
Oct. 7 Mehlville A 4 p.m.
Oct. 10 SIU-E Border Wars A 9 a.m.