'Young at Art Show' to kick off Sunday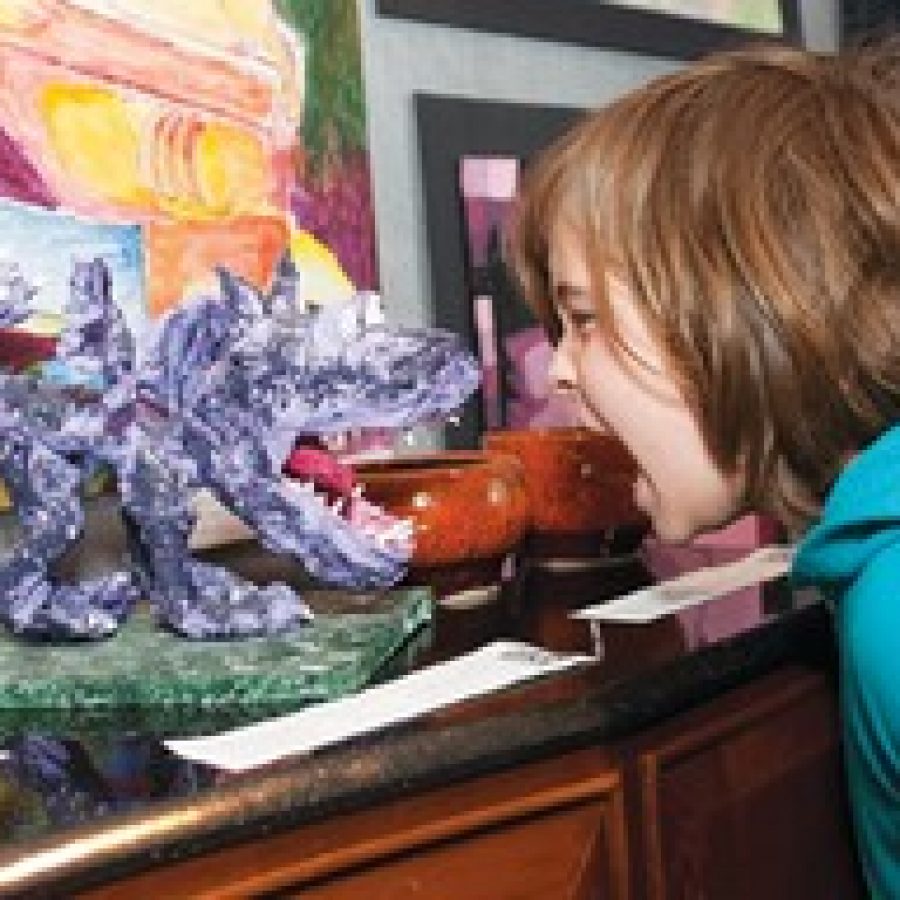 Eight metropolitan area elementary schools registered for the fifth annual art show at Fountain View Assisted Living, Friendship Village Sunset Hills.
The "Young at Art Show" kicks off with an open house from 1 to 4 p.m. Sunday, May 4, at 12503 Village Circle Drive.
New this year during the open house, Fountain View will support a group art project for attending students with the finished product on display through the week, according to Sarah Dalrymple, Fountain View residency counselor.
On display through May 11, artwork from the schools will earn cash prizes for two schools. Last year St. Paul Catholic School, Fenton, took home $1,000 after a week of public voting, while Holy Cross Academy, Crestwood, received $500 for its second-place finish.
Participating elementary schools present from five to 20 art pieces, created by their students, in any medium of any size. The rules ask for unframed pieces and allow for three-dimensional works, according to Dalrymple. During the exhibition, visitors vote — one vote per person — on the best school gallery display.
"Fountain View continues to support and display a dedication to the arts through intergenerational efforts," Dalrymple stated.
She draws a parallel between the fifth annual art show and the long history of Friendship Village's dedication to seniors, as Fountain View Assisted Living Community seniors celebrate art and the art of being young with the show.
Private elementary and parochial schools participating include Rohan Woods, 1515 Bennett Ave.; St. Paul Catholic School, Fenton; Holy Cross Academy, Crestwood; Twin Oaks Christian School, Ballwin; St. John's Lutheran, Arnold; St. Dominic Savio, Affton; Providence Classical Christian Academy, Sappington; and Shining Waters Waldorf School, 915 N. Elm Ave.