Carl Hendrickson: You can overcome fear of speaking in public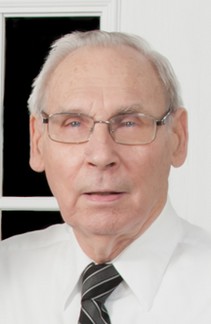 By Carl Hendrickson
For the Call
I have been asked to serve as master of ceremonies at a fundraiser near the end of the month. This is not the first time I have done so for an event. I also have addressed groups on various occasions and have entertained men and women as part of a comedy team.
For those readers who have bothered to look at my picture in The Call or who know me personally, it is apparent that I am not invited to emcee, to speak or to entertain because of my looks. And this is contrary to the impression that the gurus of success convey.
Every day, from billboard posters to newspaper and magazine advertisements, to radio and television commercials, Madison Avenue parades ads before our eyes designed to make us more attractive and desirable. The impression conveyed is that we will be judged solely through the eyes of others.
But this is not reality. Impressions are formed not only through the eyes but also with the ears. A princess of a woman turns into a frog when she opens her mouth. A lion of a man has the "roar" of a mouse. Yes, we judge people by more than looks.
As a young man I believed in what Madison Avenue was selling and concentrated on external appearances with no thought to improving communication skills. I lacked good communication skills, self-confidence and had a fear of speaking to large groups. Not what a struggling young lawyer needed.
A mentor took me aside and introduced me to the Toastmasters program. This international organization helps individuals gain self-confidence, teaches them how to communicate effectively and helps them overcome the fear of public speaking.
Members of a Toastmasters club learn the rules of good communication. They become good public speakers by doing, by speaking before an audience and by being evaluated by veteran speakers. Each new member of a Toastmasters club is assigned a mentor to assist him or her to improve communication and leadership skills. Those who join Toastmasters learn that the setting is not cold and academic but an atmosphere of caring, of understanding and of helpful fellowship.
Toastmasters has demonstrated to me and to tens of thousands of others that poor communication habits can be corrected, good communication skills can be learned, and the fear of public speaking can be overcome. An individual who speaks with confidence acts with confidence and authority. The rewards are tremendous for the mind and the spirit.
Take time to attend a Toastmasters meeting. Check Toastmasters out on the Internet or search for local club meetings in your weekly newspaper. Guests are welcome, and there is no charge to attend a meeting.