YMCA adds 60 new parking spaces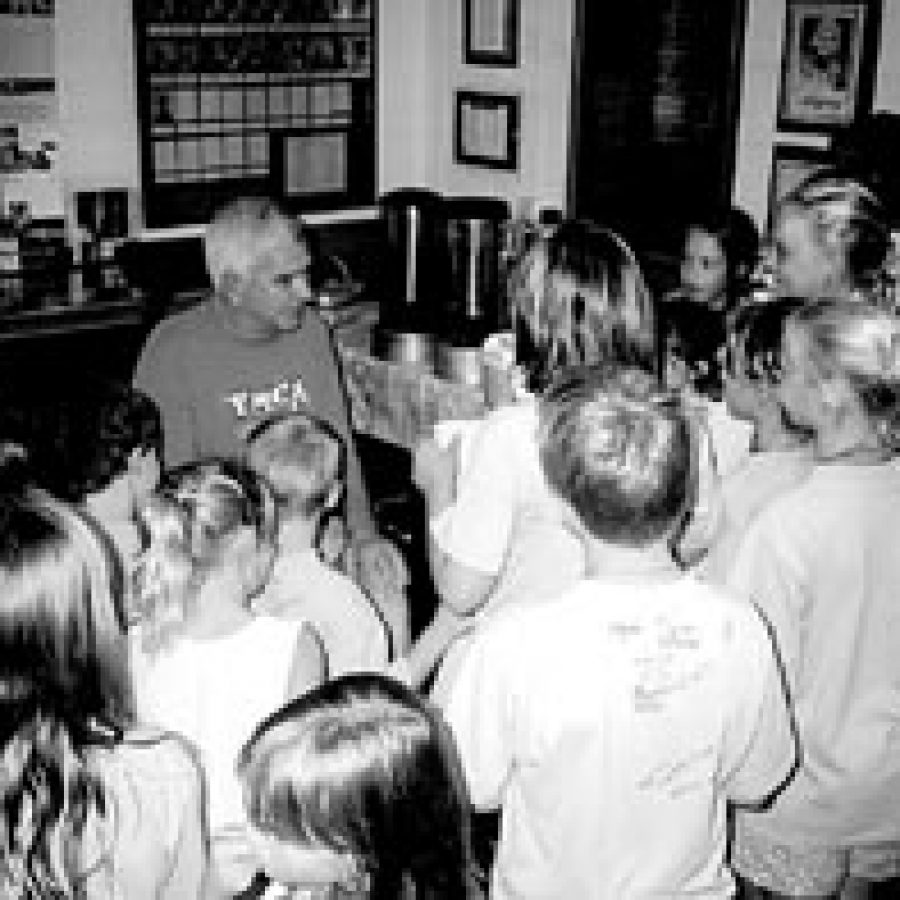 The South County Family YMCA, 12736 Southfork Road, recently conducted a ribbon-cutting ceremony to officially open the YMCA's much-anticipated 60 new parking spaces.
After the July 18 ribbon-cutting ceremony, YMCA summer camp children entertained guests with camp cheers, while a St. Louis County Police Department helicopter, police cars and an Air-Evac helicopter landed on the YMCA baseball fields.
Special guest of honor was Kenneth Wilds, a retired 33-year veteran of the St. Louis County Police Department, who was infected with the West Nile virus nine months ago to the day. In attendance to honor Wilds were Police Chief Ron Battelle, Capt. Ted Hylla, Lt. Dennis Woodland and other officers from the Police Department.
Wilds was given a complimentary YMCA membership to assist with his physical therapy along with an Air-Evac membership. YMCA Summer Camp children also presented Wilds with a poster that they made.