World War II veterans share stories with LHS students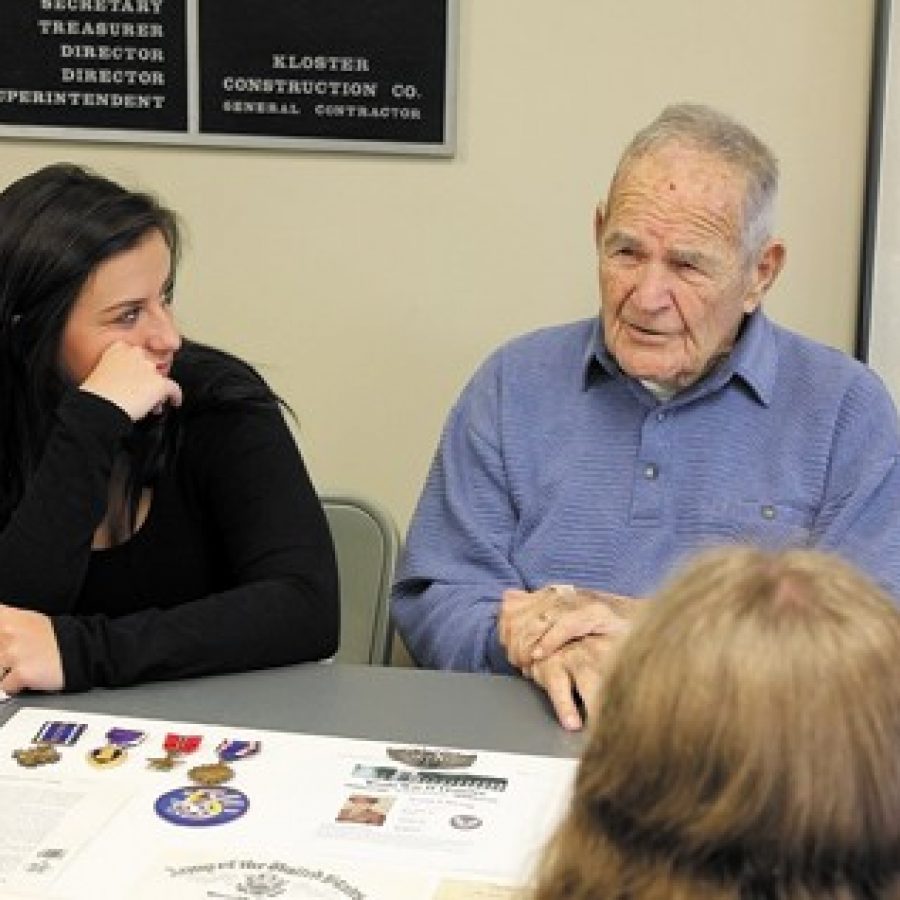 American history lives on through personal conversations and the sharing of photos, artifacts and experiences.
Lindbergh High School students connected with veterans from America's "Greatest Generation" Feb. 19 during the seventh annual History Alive program.
This was the first of five events this spring that invite veterans of World War II, the Korean War, the Vietnam War, the Bosnian War and conflicts in Iraq and Afghanistan to share their stories.
During the World War II session, senior Jordyn Douglas listened proudly as her great-grandfather William McGrath shared stories about his service in the U.S. Air Force with her classmates, according to a district news release.
"His ship was one of the first to be hit by a Japanese suicide bomber," she stated in the release. "One hundred and ten people died on that ship, and he was a survivor."
McGrath and close to 40 other veterans shared medals, maps, photos and other artifacts as students asked questions and took notes.
"The big motivation for this event is to bring history alive," LHS history teacher Brad Durnell stated in the release. "Students love it, and it is a great chance to interact with a generation they might not normally see or talk with. History is more than what takes place in a textbook or a classroom, or on the History channel.
"History is walking around us on a daily basis, and we are a part of it as well. The History Alive program is about breathing life back into our past and getting back to learning from our elders."
The Lindbergh Schools Foundation is a proud partner of LHS History Alive. Veterans who are interested in participating in future History Alive events are invited to contact Durnell at bdurnell@lindberghschools.ws.
Remaining 2016 History Alive dates are:
• Korean War — March 11.
• Vietnam War — April 15.
• Iraq and Afghanistan — May 9.