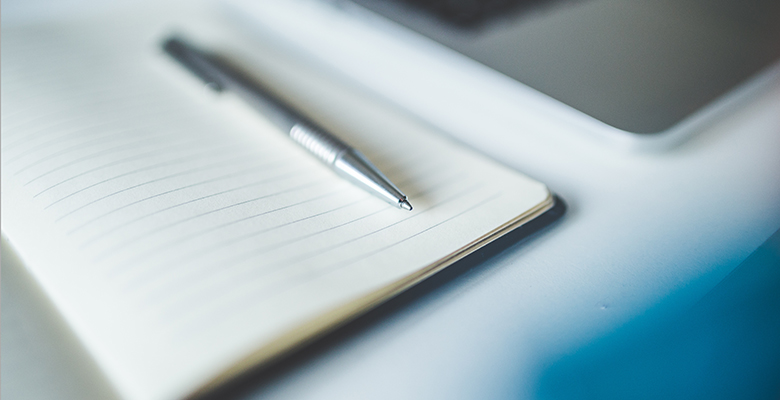 In this umpteenth week of a world pandemic that has ended too many lives and upended countless others, let's take a moment to appreciate another kind of first responder.
Not the ones who wear uniforms or badges or stethoscopes. The ones who arrive at the front lines of a crisis with notebooks and recorders and cameras.
Sunday was World Press Freedom Day. Never has the need been greater for dispassionate, tough-minded purveyors of information — the kind who relentlessly question authority, whether that of the powerful or that of the mob. Never have they been at greater risk.
The danger comes on several fronts:
COVID coverups
From the furthest corners of the globe to right here in the American heartland, civic leaders have been taking advantage of the public health crisis to attack journalists for telling inconvenient truths and to deny them access to officials and documents that enable reporters to inform the public and be democracy's watchdogs.
Fortunately, in America we are not beating up journalists for reporting on the pandemic, as happened recently in Sierra Leone. But the Miami Herald says the governor of Florida bullied the newspaper's own lawyers from suing for information the state has been withholding from the public on the spread of COVID-19 to assisted living facilities and nursing homes. Closer to home, our own governor in Missouri has been routinely holding press briefings without any representatives of the press. These amount to steps down a slippery slope that no red-blooded supporter of American democracy should dare to navigate.
COVID economics
According to the News Media Alliance, page views are soaring for most news outlets, driven by members of the public seeking reliable information on health and safety. At the same time, however, advertising revenue — already faltering as digital megaliths like Google and Facebook vacuum up the readers and dollars that traditionally supported public service journalism — has cratered.
With the businesses that buy ads shuttered, news organizations across the country have been furloughing reporters, cutting back on publication and even closing altogether at a very moment when audiences need them most, according to a depressing list of cutbacks compiled by the Poynter Institute. University of North Carolina Professor Penny Abernathy is predicting that COVID could prove an "extinction-level event" for many of the nation's local news organizations.
At the Missouri School of Journalism, we are responding. This summer, the School of Journalism and the Reynolds Journalism Institute, with generous support from the Walter Potter Fund for Innovation in Local Journalism, will be hiring up to 15 students and recent graduates to work gathering and disseminating local news.
We see this as enlightened public service: We will help some of our best and brightest students continue their careers at a time when jobs are scarce, and they will help our state's news outlets and communities at a time when community information needs are urgent.
We will work to ensure that Mizzou journalists can accomplish these goals while avoiding the other danger lurking for journalists, along with everybody else:
COVID
Reporters traditionally run towards danger. On 9/11, I can remember wading through throngs fleeing the U.S. Capitol as I headed to cover my beat. I've also been in the lone car barreling down a causeway towards a barrier island as cars lined the other lane, bumper-to-bumper, fleeing a hurricane.
Crazy? Maybe. But without that kind of crazy, how would you know what is going on in the world where you live?
The journalists working to cover the COVID crisis today are bringing us messages that are yes, disturbing, when they are about a menace to our health or about a failure of leadership to address it. But they are also bringing us stories that inspire — about human resilience, about creativity in the face of adversity and about how to find joy even in the darkest moments.
Both kinds of stories help us by showing us how to prepare, how to respond and how to endure.
Those who are doing this work face danger that is particularly insidious because it is both invisible and ubiquitous. In a webinar hosted by Mizzou's Reynolds Journalism Institute, several West Coast photographers last month detailed the meticulous measures they are taking to do their jobs without becoming either a victim or a vector for the disease. It's hard. And the new working conditions are depressing for journalists who thrive on the daily interactions with sources, with members of their audience and, most especially, with each other.
"I miss the newsroom," said Carlos Gonzalez of the San Francisco Chronicle. "And I will miss it, you know, until we get back together and have a nice big sheet cake or, you know, Election Night pizza."
We need to make sure we all don't end up missing the newsrooms that have informed us with the stories we need to act on and delighted us with the stories that brighten even our darkest days.
Ultimately, that may require some major public policy decisions: about how to level the playing field between the internet platforms and the organizations who provide the news for them, or about how to provide some sort of financing for public-interest journalism.
In the meantime, in honor of Press Freedom Day, there's one thing every one of us can do to support democracy and the fight for the information that is yours and to thank that very different kind of first responder:
Pay for the news that informs and inspires you.
Subscribe.
(Kathy Kiely is the Lee Hills Chair in Free Press Studies at the Missouri School of Journalism)