Women making progress on ballots in South County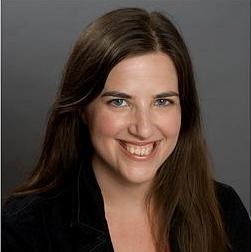 Play Gloria!
By Gloria Lloyd
You may, or may not, notice that this week's Opinions page has a common theme — everything is written by women. Many of you probably wouldn't notice it if I hadn't pointed it out, which shows how far gender equality has come. The best part is it's a a pure coincidence. We publish letters received, typically in the order received, and this is that order.
Surely the best sign of progress is not noticing anything has changed.
It's National Newspaper Week, and this newspaper has a female editor and a female publisher. That's probably a rare feat nationwide, although more likely now than at any other time in history.
A trend that residents have probably noticed is South County voters' tendency to elect women to key positions, especially on school boards.
Both the Mehlville and Lindbergh boards of education are currently majority female. On the Mehlville board, women outnumber men 5-2. Both boards have elected women as board president, with Lindbergh currently led by Karen Schuster.
The County Council has a newly sworn-in 4-3 female majority, one of the few times that's happened in county history. It also happened in 2010, but the latest version is still said to be one of the only female-majority lawmaking bodies in Missouri.
Sunset Hills has a female mayor, Pat Fribis, the second in the city's history after Nancy Benson.
The Sunset Hills Board of Aldermen has had a female majority in the past, but now has a 6-2 male majority.
Crestwood got in on the equality game in city government early, electing Mayor Patricia Killoren from 1978 to 1995. She was the first woman elected as a mayor in St. Louis County, but the city hasn't had a female mayor since.
Both Crestwood and Green Park have hired female city administrators, with varying degrees of success.
Although voters seem to think so in many cases locally, women aren't necessarily better leaders, as seen with Sheila Sweeney, the former CEO of the city-county economic development agency, who just received probation for public corruption. But on the flip side, prosecutors lauded department head Pamela Reitz, who appears to be the one employee who actively resisted that corruption.
Just like men, some women do a better job than others in leadership roles, but they deserve the same chance to hold them.
That's progress, and that's coming a long way, baby.