Wohlwend student wins contest, Rams linebacker is the 'prize'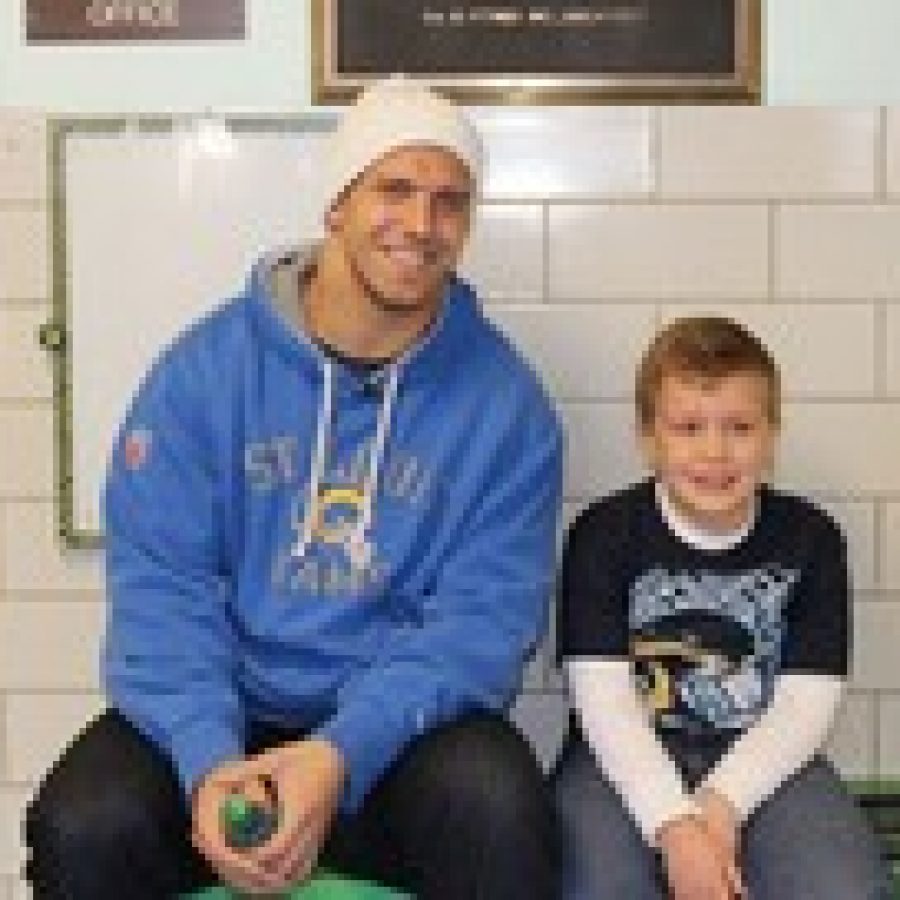 Third-grader Scott Bellovich and his father are like most people —they enter contests but never expect to win.
So imagine their surprise when the Bellovich family received a phone call telling them they won a contest presented by Verizon, and the prize was taking Rams star linebacker James Laurinaitis to school.
On Tuesday morning, Dec. 11, Scott and James headed off to Wohlwend Elementary School, but instead of a bus they arrived in a limo. James spent 20 minutes in Scott's third-grade class, and sat on the floor as the teacher was lecturing about the life of Abraham Lincoln. After fielding questions from Scott's classmates, Laurinaitis headed for the gymnasium where he addressed the entire school about the importance of getting a good education and having a good diet.
Laurinaitis then held a question and answer session with the students, with the topics ranging from his favorite food, his favorite activities and what it's like being the target of local paparazzi.
Scott seemed a bit overwhelmed by all the attention. He praised Laurinaitis as a good role model and thought he was "funny." The one thing Scott said he would miss — having to ride the bus to school tomorrow.