With 2007 over, Call selects Dumbest Quotes of the Year
Don't blame the newspaper, they're the ones who said it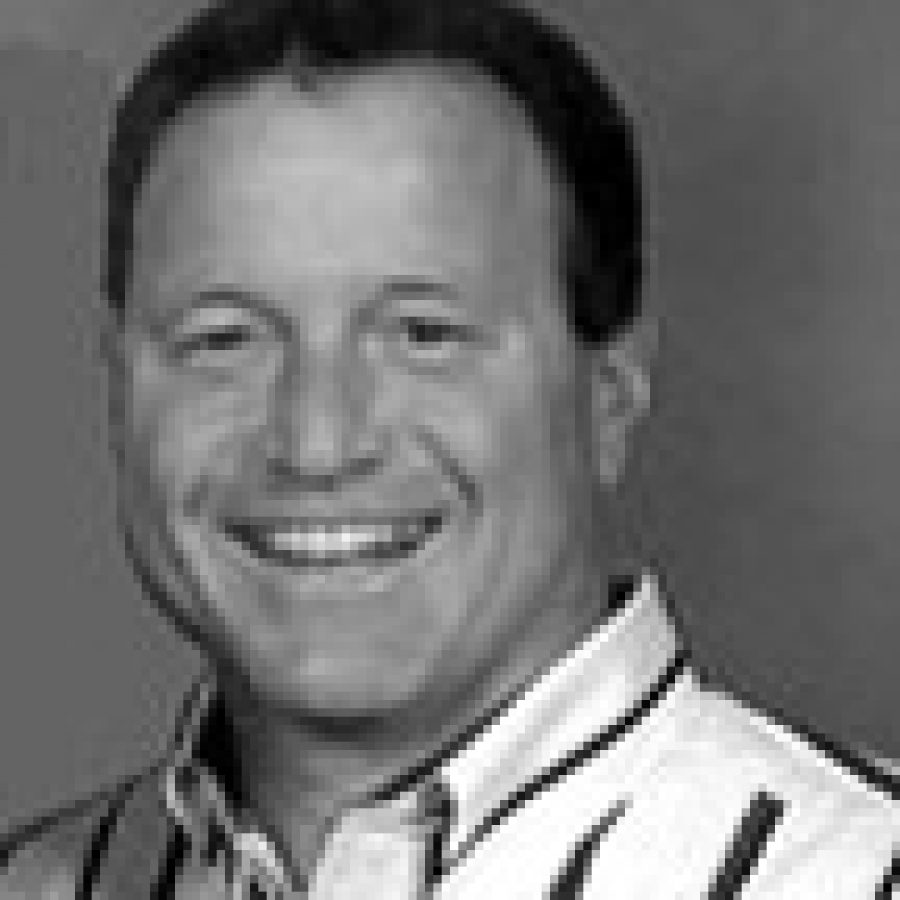 With 2007 now done, the Call will name its annual top 10 stories of the year in next week's issue.
But in that search, we were reminded of all the dumb quotes uttered in the past year by an array of characters. We're not saying any of these people are dumb. In fact, most are quite savvy.
But we'd be lying if we weren't shocked — or sometimes holding back laughter — when we heard these nuggets from people interested in serving the public.
That in mind, here are our picks for the Call's first 10 Dumbest Quotes of the Year in chronological order:
• "Don't look at me like right now … Don't give me that look like I'm an idiot … Back him off of me … You want to walk out? What are you doing? … You got something against me or something?"
Former Mehlville school board Secretary Tom Correnti spewed this unprovoked stream of venom at former interim Superintendent Jerry Chambers, who never moved or responded, at the board's Feb. 13 meeting during a discussion of moving an alternative-education program to another facility.
Correnti later apologized for the outburst and left office after not seeking re-election in April.
• "Chief, I'm going to expose you for the money-grabbing little guy that you are."
Failed Mehlville fire board write-in candidate Dennis Skelton told us he offered this warning to Mehlville Fire Chief Jim Silvernail at the board's April 12 meeting. This comment set off a confrontation that resulted in Skelton pursuing and later dropping an order of protection against Silvernail, who was on crutches at the time.
• "A woman is a woman until proven differently. He owes those women an apology."
Former Mehlville fire board Secretary Dan Ottoline, who did not pursue re-election in April, told us on May 7 that Silvernail should apologize to any women who witnessed the incident with Skelton. But what really baffles us is the first sentence. Just how exactly can a woman's very being be proven differently? Maybe we don't want to know.
• "… You're done. It's my turn. Shut up."
Ottoline made this comment to his wife, Patricia, at a May 10 Mehlville fire board meeting after she addressed the board. As if publicly telling his wife to "shut up" wasn't enough, Ottoline then told the board that Silvernail should treat women with respect. The irony was not lost on us.
• "It would give our opponents the opportunity to speak not to us, not to communicate with us, but to make a speech to the other 30 people in front."
Mehlville school board Secretary Micheal Ocello gave this concern and many others during a July 21 retreat on why the school district should not schedule an open forum for residents. Given that Ocello serves as president of the VCG Holding Corp., a company that acquires real estate, restaurants and nightclubs, including adult-entertainment clubs, we were disappointed that an otherwise good board member would want to stifle freedom of expression.
• "If you're going to be pessimistic about what is coming down five or six years from now, we'll all be in trouble. Because I'm pessimistic that Iran or somebody is going to bomb us."
Crestwood Mayor Roy Robinson responded to aldermen's concerns about city financial projections at a July 24 meeting with this skewed logic. We say instead of worrying over matters beyond his control, Robinson should heed aldermen's advice and work more for what he as mayor is responsible — the city's well-being.
• "This is America. Not China, where the government tells you what you're going to do."
Robinson had another interesting take on foreign affairs at an Aug. 28 meeting when telling a resident that the city "can't deny" businesses' requests for conditional-use permits. As if the Crestwood mayor's rather broad view of Chinese government weren't enough, aldermen proved him wrong on Dec. 11 by denying a permit to Schaefer Auto Body because of nearby residents' concerns over fumes. Looks like China isn't the only place where "the government tells you what you're going to do."
• "You don't have to have the train come to you. You could go to the train."
St. Louis County Chief Operating Officer Garry Earls made this case to us on Oct. 26 when asked why south county residents should vote for a half-cent sales-tax increase to fund MetroLink light-rail expansion to Westport and Florissant and not south county. The proposal, Proposition M, later was taken off the February 2008 ballot when reality hit that Metro's credibility was shot. County officials gave south county plenty of reasons in 2007 to distrust them. But this quote is the quintessential example of how out of touch our leaders in Clayton are with south county.
• "I care about south county."
County Counselor Pat Redington told us Nov. 15 that despite the fact she made a secret settlement in October with Fred Weber Inc. to allow the company to build an Oakville trash-transfer station, which the county had legally opposed for years, in exchange for Weber to drop all damage claims against the county, she still cares about south county. Yet even the County Council, her proverbial client, was kept in the dark. No one would have known about the settlement if it hadn't been slipped to a crowd at a Nov. 8 Oakville town-hall meeting several weeks after it was done.
And Redington cares? We think not.
• "Mediocrity is good."
Recently resigned Green Park Alderman Judy Betlach imparted this philosophy to us on Dec. 21. She was speaking in response to concerns at a Nov. 19 meeting from city incorporation leader and former Ward 2 Alderman Fred Hoehn that the wrong handling of a proposed business-license structure would "doom the city to mediocrity."
The definition of "mediocre" is "of moderate or low quality, value, ability or performance," according to Webster's dictionary. If Betlach truly believes "mediocrity is good," it's a darn good thing she resigned.