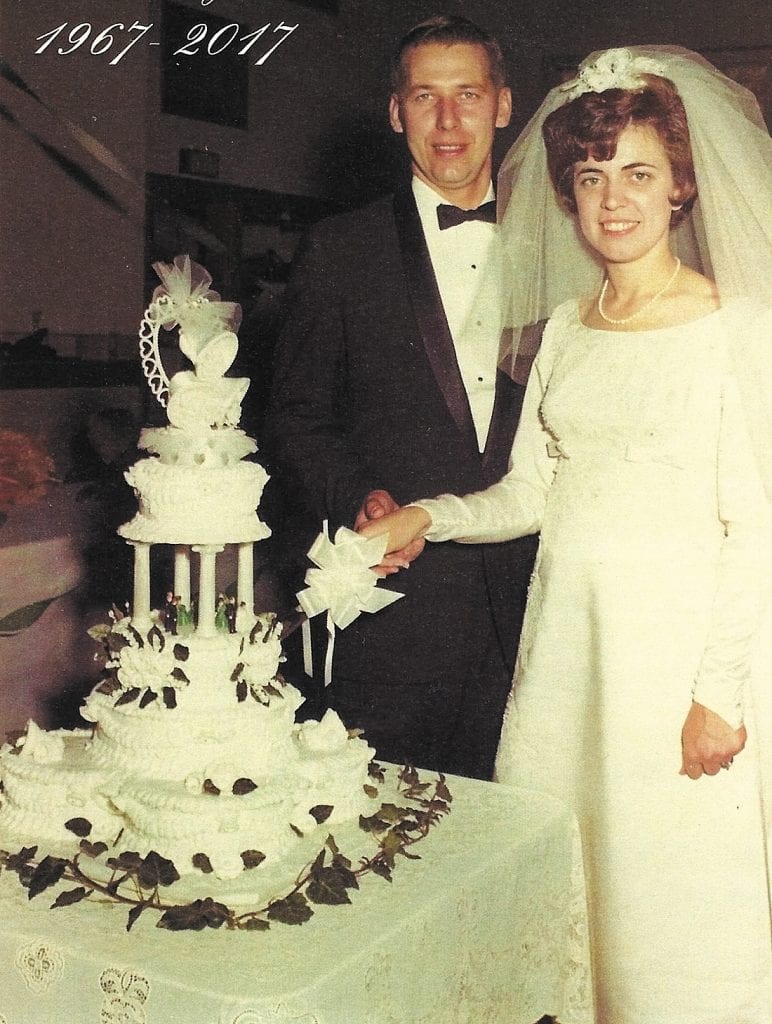 Wilma and Louis Tappel of Oakville celebrated their 50th wedding anniversary Oct. 28 with a Mass at St. Margaret Mary Alacoque Church.
The Mass was officiated by the Rev. Monsignor Norb Ernst. More than 100 people attended a reception that followed in the Parish Center.
Mr. Tappel and the former Wilma Struttmann were married in 1967 at St. Joseph's Church in Rhineland.
The couple have one son, Eric, and three grandchildren, Savannah, Briannah and Mason.