What's your great summer adventure? Write about it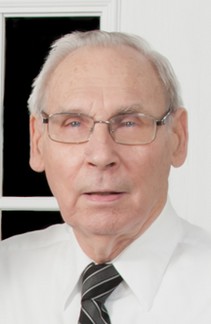 Healthy Living
By Carl Hendrickson
July. The seventh month of the year. The month named after Julius Caesar. The month in which we celebrate the founding of our great nation and contemplate all the many freedoms that the Founding Fathers and the early patriots gave to future generations.
This also is the month of my "great adventure." Of course, I did not view it as an adventure at the time. It was 72 summers ago. I was leaving playmates who lived on or near Lloyd Street. I would never see my classmates from Brown Street Elementary again. I was leaving family in Milwaukee, Wisconsin, and moving to the territory of Alaska with my parents and brother.
We moved to Suntrana, Alaska, a coal mining camp situated in the northeastern edge of today's Denali National Park. It was a dismal existence. There were no shopping malls, no movie theaters, no restaurants, no churches or synagogues. My brother and I lived with our parents in a log cabin and were educated in a one-room schoolhouse that never had more than 15 students.
I realize that the story of my "great adventure" has little interest to readers, so I will not go on. However, it is of interest to my children and grandchildren. My family always is pleased to learn more about my life.
Just as I have my "great adventure," each of you have interesting stories to tell your children and grandchildren. Before you forget, write down your "great adventure." Or, as I have done, write your autobiography.
The easy way is to use a timeline from birth to today.
Your children, grandchildren and close family want to know who you really are. Think of contributions that you believe you have made to society. Think of a message that you want to leave for future generations. Explain who you look up to and why.
Tell of a time or times when you stepped outside your "comfort zone" and how this made you feel.
But don't neglect the trivia, such as favorite movies, books you have read and enjoyed, sports you played, hobbies you had, trips you have taken.
There are a number of sources to assist you in writing. Oasis at www.stloasis.org offers classes on a variety of subjects, as do the library and the St. Louis Writer's Guild.
Don't delay. Begin to put your story down on paper. Your children, grandchildren and other close family members and friends will be most grateful to learn about dad, mom, grandpa, nana, cousin or close friend.
Make this July last forever.