Werner to lead Mehlville girls this season
Mehlville High girls off, running for '12 cross country season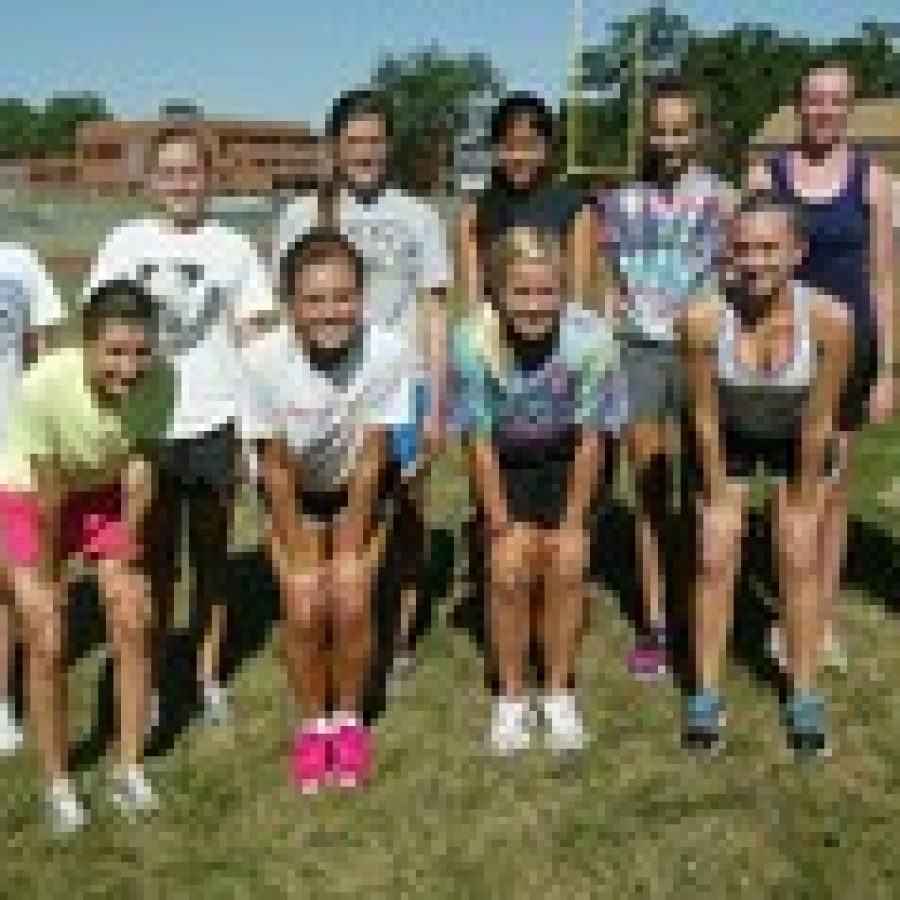 Coaches expect junior Gwen Werner to be the frontrunner for the Mehlville Senior High School girls' cross country team this fall.
"By far, I kind of expect Gwen to be the leader on her team," former head boys' cross country coach Dustin Pearce said. "She's kind of quiet, but really puts in the work. You'd never know it by talking to her, but when it comes to racing she's just really aggressive and really gets after it."
Though Werner earned a plaque at the first meet last season, Pearce said coaches found out later in the season she had an iron deficiency. Assuming her health is good, he believes she will have a "pretty good run this year."
"Even though she never made sectionals, I expect an outside chance (where she could) get to state ..," Pearce said.
Werner, who is in her third year of cross country, will be one of the team's top seven, according to head girls' cross country coach Maureen McInnis.
Other runners to look for are freshman Sydney Neiter, an incoming freshman from Green Park Lutheran School; sophomore Amra Muric; and sophomore Kenzie Giorgi, who McInnis said has the potential to make sectionals this year.
One runner to be on the look out for is Giorgi, who Pearce said was a standout freshman last year.
"I think she's put in some good work this summer," Pearce said.
Pearce also said he believes Cheyenne Littlefield will be part of the varsity group this year.
"She's just a real workhorse," Pearce said.
The girls' team lost six seniors, though Pearce said not all of them were part of the top seven runners on the team.
Last season, the team was 11 points away from qualifying for sectionals, thus making a sectional run a goal for McInnis.
In 2011, the girls' team "just barely missed," placing fifth, and the top four teams continue, Pearce said.
The depth of the girls' team is a lot deeper than the boys' team, according to Pearce. Anyone down to the 12th and 13th runners could be on varsity "at any given time," Pearce said.
"There's also a lot of potential on the girls' side just because of the depth of the team from last year …," he said.