Wedding vows exchanged by Halsey and Christopher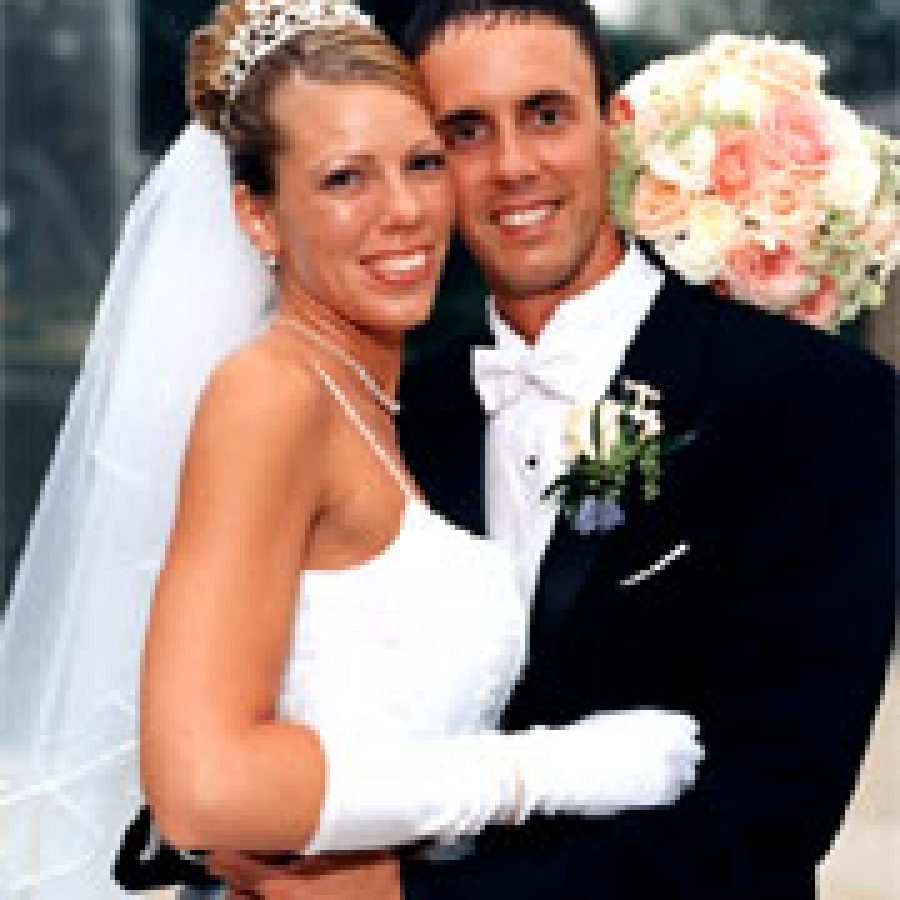 Erin Anne Halsey and Brian Scott Christopher were married May 17 at Bonhomme Presbyterian Church by the Rev. Thomas C. Pfizenmaier.
The bride is the daughter of Sharon Halsey of Oakville and Richard Halsey of Oakville.
The groom is the son of Judy Christopher and the late Kenneth Christopher of Webster Groves.
The maid of honor was Ashley Swift. Bridesmaids were Amy Glaser, Kelly Simmons, Cari Schulte, Larissa McPherson, Samantha Brannan and Kimberly Christopher. The junior bride was Kaley Burroughs. The flower girl was Grace Lay.
The best man was Jason Christopher. Groomsmen were Thomas Craig, Christopher Montroy, George Gruska, James Mercurio, Kevin Hoffmann and Matthew Montroy. The junior groom was Tyler Boston. The ringbearer was Britton Montroy.
A reception was at the Christy Banquet Center. After a wedding trip to Negril, Jamaica, the couple reside in Oakville.
The bride is a 2000 graduate of Truman State University and is employed by Washington University School of Medicine as a Research Biologist.
The groom is a 2000 graduate of the University of Missouri-St. Louis, and is completing his master's degree in counseling. He is employed by Dierbergs Markets as a produce clerk.