Webb named commander of Affton Southwest Precinct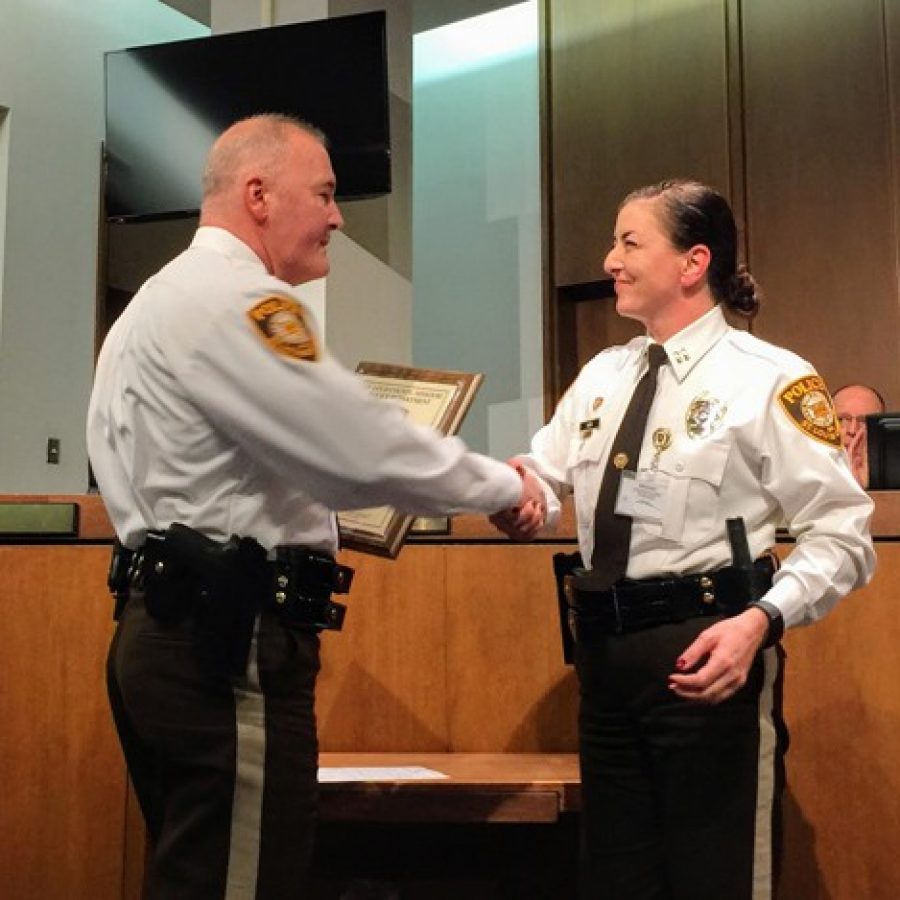 The new commander of the St. Louis County Police Department's Affton Southwest Precinct was officially handed her promotion by Chief Jon Belmar this week.
Lt. Melissa Webb, formerly commander of the Bureau of Crimes Against Property, was promoted to captain and commander of the Affton Southwest Precinct, or 3rd Precinct, by Belmar in December. She takes the place of Capt. Jeff Fuesting, who left to head the police department in Effingham, Ill., to be closer to family.
Belmar congratulated Webb on her promotion at the meeting of the Board of Police Commissioners Wednesday.
"Capt. Webb most recently comes as the longtime commander of the Bureau of Crimes Against Property, and prior to that, she spent some time with me in the 3rd Precinct as one of my sergeants, and we worked together for a few years in Crimes Against Persons," Belmar said. "So she's certainly very well-deserving of this award, this promotion. She takes command of the Affton Southwest Precinct, and she will do an outstanding job."
Webb joined the department in 1995. Before commanding Crimes Against Property, she served in the Bureau of Crimes Against Persons, the Bureau of Communications, the West County Precinct, the Affton precinct and the South County Precinct. She is currently pursuing a bachelor's degree in business management at Webster University.
During her career, Webb has received 33 awards, commendations and letters of appreciation.