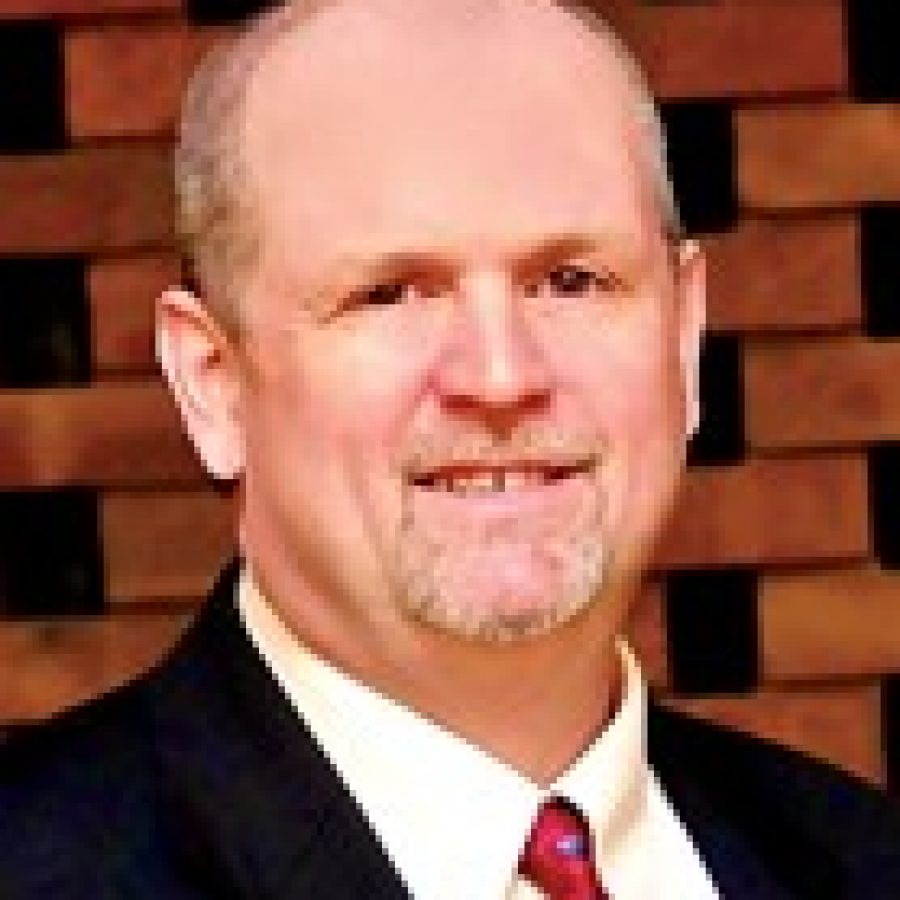 Given a chance to outline their visions for the city and the Watson Road corridor, Crestwood Ward 4 residents said they want their city to remain a quality place to live for families and young people while making it a unique destination for visitors, possibly tying in branding related to Route 66.
While many of the roughly 100 residents who turned out for Ward 4 Alderman Mike Tsichlis' town-hall meeting Saturday at the Community Center in Whitecliff Park said they want Crestwood — and its now-shuttered mall — to be home to something new and unique to the region, they also like what they see right next door.
"I'd like it to look like Kirkwood," said one resident, a sentiment that was echoed throughout the meeting.
Ward 4 residents said they appreciate the distinct feel of Kirkwood's downtown, its walkability and its atmosphere, with many noting that the neighboring city has a special feel to it that Crestwood does not yet have.
Driving into Kirkwood, a person can tell where they are just based on the city's look and feel, they said.
In comparison, Watson Road is full of parking lots and generic-looking buildings, with nothing signaling to visitors that they are in Crestwood, said more than one speaker at the town-hall meeting.
"It just looks like any other street, in any town, in any part of America. It doesn't look like anything," a resident said. "I love what downtown Kirkwood looks like, and we know what downtown Webster Groves looks like. But Crestwood doesn't have that hometown identity that distinguishes us."
Tsichlis noted at the beginning of the meeting that although some of the city's elected officials were present, he set up the forum to hear from residents, not officeholders. Ward 4's other alderman, Dan Tennessen, also attended the meeting, as did Mayor Jeff Schlink.
Since Watson Road is located on old Route 66, some of the residents at the forum echoed a suggestion previously made by Ward 2 Alderman Mary Stadter that Crestwood capitalize on Route 66 nostalgia and its location on the famous road by opening a Route 66 museum and branding the city as a stop for tourists.
Residents liked the idea of branding and marketing Crestwood as a Route 66 tourist destination, possibly through a museum.
Some of the other possibilities they suggested include an entertainment complex or drive-in theater at the mall site with a name related to Route 66 or a trolley traveling up and down Watson Road.
After meeting groups of foreign tourists at a gas station in the city, Tsichlis said he did some research and found that Route 66 group tours and travel packages are popular with Europeans and Australians who dream of one day traveling the entire length of Route 66.
One visitor who came through Crestwood had his car shipped from Europe to America so that he could drive his own car on the road, Tsichlis added.
"It's something we take for granted — I've lived my entire life within a couple miles of old Route 66," he said. "People are really tied into that mystique of that road. So it is something to consider. To what level, to what degree, that's up for debate I'm sure."
Truman Middle School social-studies teacher Jane Hake threw her support behind a Route 66 museum in Crestwood and offered to take any members of the crowd on a field trip to see a similar museum in Illinois that is popular with the thousands of people who travel the route each year. She also suggested that perhaps students from Lindbergh Schools could collaborate on a service-learning project to help research the city's Route 66-related history.
Some of the ideas suggested for giving Crestwood a unique look and feel comparable to Kirkwood included special street lights, a trolley or a shuttle that goes up and down Watson Road so that people can park their cars once and then shop up and down the street. Since Watson Road is owned by the state, it limits the control Crestwood has over certain aspects of its appearance, so one resident suggested the city take ownership of the road back, as Kirkwood has done with its section of Lindbergh Boulevard.
Although one woman said she wanted more big-box stores like Menards in Crestwood, others in the crowd came down against big-box stores, saying they can be found elsewhere and would not draw people from other cities to Crestwood.
One woman suggested looking at big-box stores, such as Academy Sports, that are in Kansas City or Springfield, but are not yet in St. Louis and could serve as a regional draw if they opened in Crestwood.
"Crestwood is a place you want your children to grow up because of that opportunity (to attend Lindbergh Schools) that's just unbelievable," Jean Morris said. "Why aren't we touting that as the biggest thing Crestwood has to offer?"
A common theme among Ward 4 residents in attendance was that young families moving into Crestwood so their children can attend Lindbergh Schools find that there's not much within the city to occupy the children during other hours of the day.
"I have six children, and there's no place for them to go," Tom Winkelmann said. "When I was younger, Crestwood mall was always a place you could go and be entertained as a kid."
Some participants suggested ideas for the Crestwood mall, which closed in September. One man suggested the mall be used as a subscription-based entertainment complex with the mall stores serving as rooms for separate kinds of entertainment — a board game room, a philosophy room, a bounce house to entertain children.
Some residents suggested ideas that echoed the entertainment complex proposed for the Crestwood Court site by its owner, Centrum Properties. Residents like the idea of a downtown feel, green space that could host farmer's markets and concerts, a movie theater and entertainment and dining that cannot be found elsewhere in St. Louis.
The suggestion of a brewery got applause from the audience, as did the suggestion that Crestwood emulate Tropical Islands, an island resort built inside a dome in Brandenburg, Germany. Located in a city with a climate similar to St. Louis, the German resort includes the world's largest indoor beach and an indoor theme park, shops, restaurants and entertainment inside a large dome that is kept heated to 79 degrees year-round.
The resident who presented the dome idea said the exterior of the dome could be lined with solar panels which could supply electricity to Crestwood. He also suggested that since the dome would be bomb-proof, hurricane-proof and tornado-proof and could serve as an emergency shelter, the Federal Emergency Management Agency, or FEMA, would pay for most of the cost of the dome.
Just like the city of Green Bay, Wis., owns the Green Bay Packers, the dome proponent said the city could own the dome and sell shares to residents, who could run it through a board of directors.
"I would say this is a very out-of-the-box concept," Tsichlis said. "Which we don't often consider, because we have blinders on, and we only see things how we have known them to be a lot of the time. And that determines how we see things for the future."