Votes delayed on Court Drive proposals
Supermajority approval required for proposals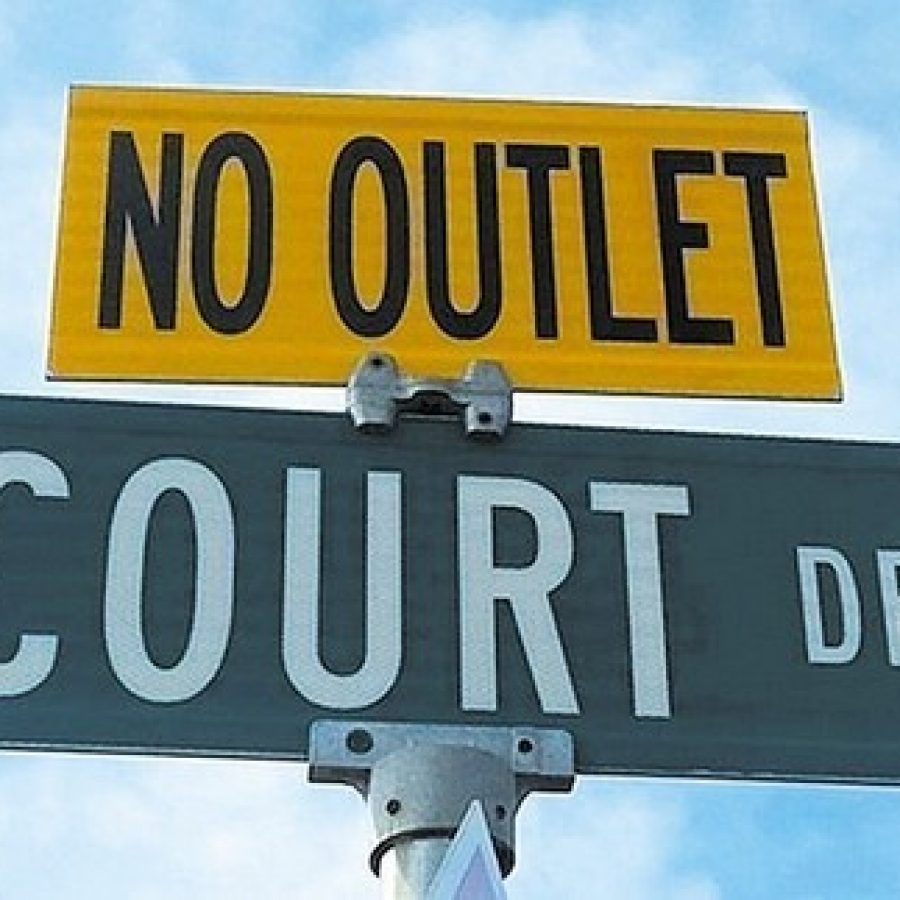 The Sunset Hills Board of Aldermen will not consider a new subdivision and commercial zoning proposed for Court Drive at next week's Valentine's Day board meeting.
Instead, developer Dr. George Despotis is requesting that aldermen vote in March on a previous plan for a bank on Court Drive that has been tabled at his request since last summer. He is also requesting that the board vote on the current subdivision plan in April.
For years, the tornado-damaged Court Drive residential neighborhood has been targeted for commercial development by Despotis because of its prime location along South Lindbergh Boulevard. But residents have fought back against the commercialization of their neighborhood and have called for houses to be built instead.
Pulte Homes is proposing a mixed-use development on Court Drive, combining a new neighborhood of 20 attached single-family villas with a new bank to be built on property owned by Des Peres developer Despotis.
The delay is due to both the December death of the developer's attorney, John King, and to the fact that approval would require a supermajority, which would be even less likely in February.
Final approval of either plan requires a supermajority of the board since both were denied by the Planning and Zoning Commission in separate votes last year.
To earn a supermajority, six of the eight aldermen would have to vote for the plan.
But a supermajority of the board may not be present at the February meeting, since Ward 1 Alderman Dee Baebler and Ward 4 Alderman Mark Colombo have already said they cannot attend since they will be on work trips out of town.
Ward 3 Alderman Keith Kostial missed every city meeting in January and may not be at the February meeting either, Mayor Pat Fribis said.