Volunteering benefits both you, community
"Healthy Living" by Carl Hendrickson
For the Call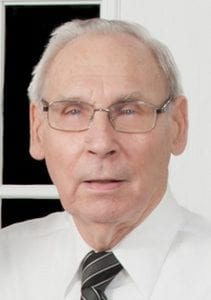 Retirement for many means joy, but for others a feeling of loss.
I practiced corporate law for almost 30 years and believed that I was accomplishing something of importance despite the many "lawyer jokes" I heard. Then I served in the Missouri Legislature for another eight years. If I could believe the lobbyists who wanted my vote, I was "the best thing to come along since sliced bread."
But then I had no anchor — no job where I could make a contribution to society, albeit, small as it may be. I was having trouble making the transition from what I felt was a productive career to being under my wife's feet around the house.
Whether you believe it or not, work provides many of the ingredients that fuel happiness. Work provides a sense of purpose, a steady routine and social connections.
Psychologists say that growing old involves a variety of life stresses. One, which can lead to depression, is retirement and losing that feeling of "worth." But growing old and retiring from a career does not mean that one cannot be productive and make a contribution.
One of the best ways to take care of your mental health in retirement is by serving others. Seniors who volunteer, whether through church, the local chamber of commerce or a nonprofit organization, have a greater feeling of mental well-being than those who do not.
This week I saw a group of adults graduate from a Speechcraft program that I helped coordinate. Speechcraft is a community training course developed by Toastmasters International to assist members of the public in improving their communication skills.
The six-week program assisted participants in overcoming the fear of public speaking, in learning how to organize a speech, how to use their speaking voice and gestures, and how to use props and visual aids. Participants also learned to evaluate speeches and speech techniques of others and how to engage in impromptu speaking.
All this was done in a supportive environment. The participants were instructed by seasoned and knowledgeable speakers who lectured on and demonstrated proper speaking and evaluating techniques.
During the graduation program, these participants spoke to an audience of South County Toastmasters members and demonstrated what they had learned over the six weeks. I was very proud of my students.
Needless to say, this is one way in which I continue to keep engaged with the public and to provide myself with a sense of self-worth in my retirement years.
But there are many other ways. Writing this monthly column and the positive feedback that I receive from time to time is another way. I also have served on the boards of the local chamber of commerce and a nonprofit entity.
If you are retired and feel a lack of self-worth, then volunteer. This will give you a sense of purpose, provide the opportunity to interact with others, take the focus off yourself and provide a sense of achievement. You will never regret doing so.