VIDEO: Mehlville coaches alter their appearances for good cause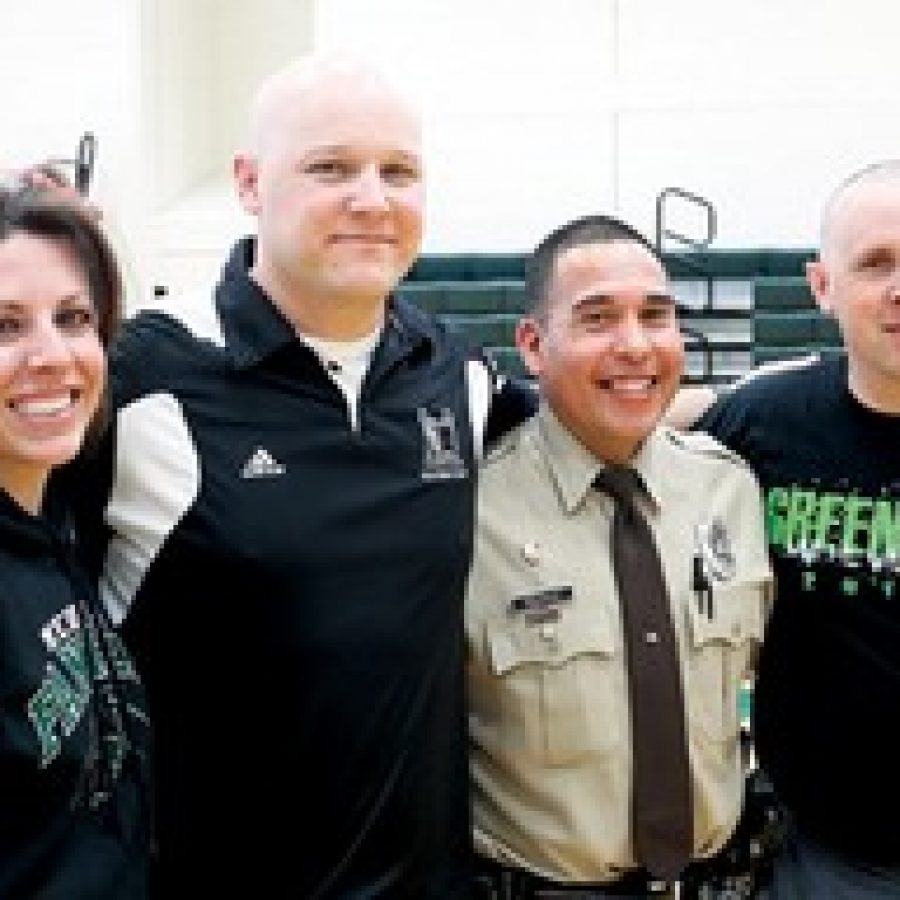 Mehlville Senior High School coaches Andy Guethle and Jackie Wamser proved to be people of their word Friday.
They both willingly went before an all-school assembly and allowed their personal appearances to be altered for a good cause, according to a district news release. Guethle, the boys' basketball coach, got his head shaved. Wamser, the girls' basketball coach, got pigtails that she has to wear for a week.
It's all because their teams lost to Coach Kent Heinemann and the football team in a collection contest to benefit the MHS Gives Back food pantry, the release stated.
The Paws 'N Peace Club Holiday Challenge pitted athlete against athlete. MHS boys and girls basketball teams challenged MHS football players to see which group could collect the most canned, nonperishable and personal-care items.
For the winning prize, the three varsity coaches agreed to sacrifice their vanity, if not their sanity, according to the release.
Just before winter break, School Resource Officer and Paws 'N Peace sponsor Charlie Rodriguez announced that the football team collected more nonperishable food items than the other two teams. So the basketball coaches agreed to sacrifice their appearances.
If the basketball teams had won, Heinemann, who shaves his head, agreed to let his hair grow for a month. Instead, his shiny head will remain a fixture in school hallways.
Rodriguez, known by many students and staff as "O'Rod," stated in the release, "Coach Guethle, Coach Wamser and Coach Heinemann told me they and their respective athletic programs wanted to contribute to the nonperishable food items collection. I appreciate their willingness to be good sports for a good cause."
Rodriguez said the losing coaches were allowed to delay the terms of their agreement until after the winter break so the hairstyles wouldn't ruin any holiday photos.