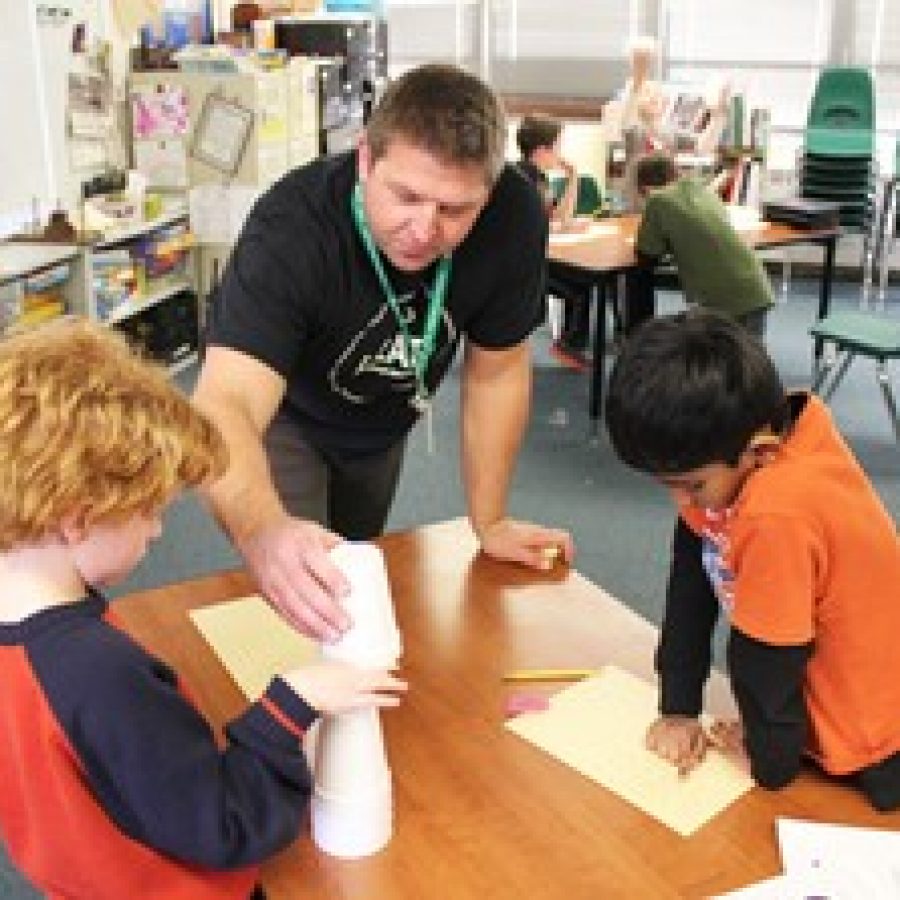 Lindbergh Schools veteran gifted educator Michael Kuhn will be the district's next director of gifted programs, effective July 1.
The Board of Education approved his hiring Tuesday night.
Kuhn has been a teacher in the Lindbergh district for 23 years, most recently as a gifted educator for the past five years. As director, Kuhn will oversee the Lindbergh Eager Achievers Program, or LEAP, of gifted education, and the south site of St. Louis' regional Program for Exceptionally Gifted Students, or PEGS.
"I look forward to collaborating with Lindbergh's outstanding team of gifted educators to continue fostering the social, emotional and intellectual growth of our gifted student population," Kuhn stated in a news release. "It is an honor to continue working with the students and families in our gifted program in this new position."
Panels of both parents and staff participated in the interview process to identify an individual with extensive knowledge of gifted education and specific needs that are unique to gifted children, said Assistant Superintendent of Curriculum and Instruction Nancy Rathjen.
"Mike knows our gifted programs very well," Rathjen stated in the release. "He is a highly respected gifted educator who is passionate about teaching, follows the latest research and understands the student-centered philosophy of gifted education."
Kuhn earned his bachelor's degree in elementary education at Southeast Missouri State University, and his master's degree in curriculum design and planning from National-Louis University in Chicago. He also completed the gifted certification program at the University of Missouri-Columbia, and is a member of the Gifted Association of Missouri and the National Association of Gifted Children.