Vehicle driven by 20-year-old collides with police car
Officer responding to a reported home invasion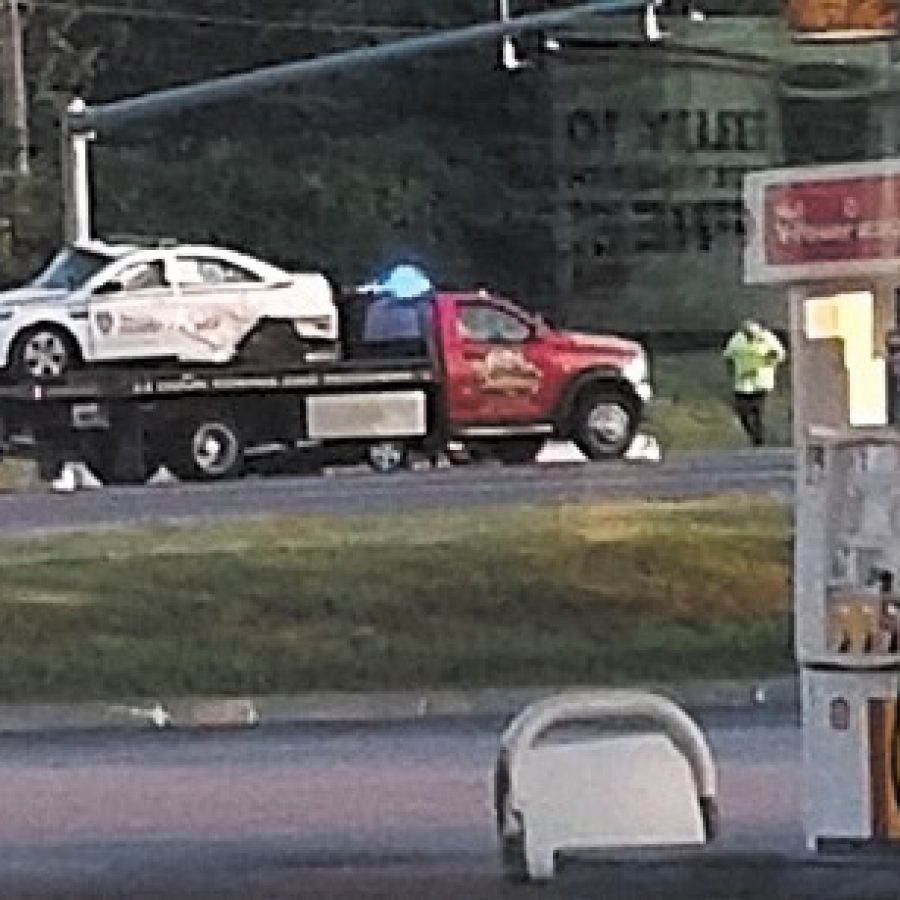 A vehicle driven by a 20-year-old man collided with a police car en route to a call in Oakville last weekend, causing the police car to crash into a light pole on Telegraph Road.
Police say a police officer from the 4th Precinct took off with lights and sirens activated to respond to a reported home invasion in the 300 block of Pegasus Drive in Oakville at roughly 5:05 a.m. July 16.
As the officer headed south on Telegraph Road, sirens on and lights flashing, the 20-year-old's vehicle was traveling the opposite direction on Telegraph and tried to make a left turn in front of the police car onto Barracksview Road.
The man's car hit the police car on the rear driver's side, causing the police car to careen into a light pole, police spokesman Officer Benjamin Granda said.
Witnesses reported on Facebook that they saw the police car spinning out before hitting a pole near Interstate 255.
The police officer and the man were taken to a local hospital and treated for minor injuries, police said.
No charges have been filed or tickets issued yet, but Granda said most of these types of cases are forwarded to the county counselor's office to look at whether a summons or ticket should be issued.