UPDATED: Sunset Hills pays tribute to Bill Nolan
Fribis proclaims 'William J. Nolan Day'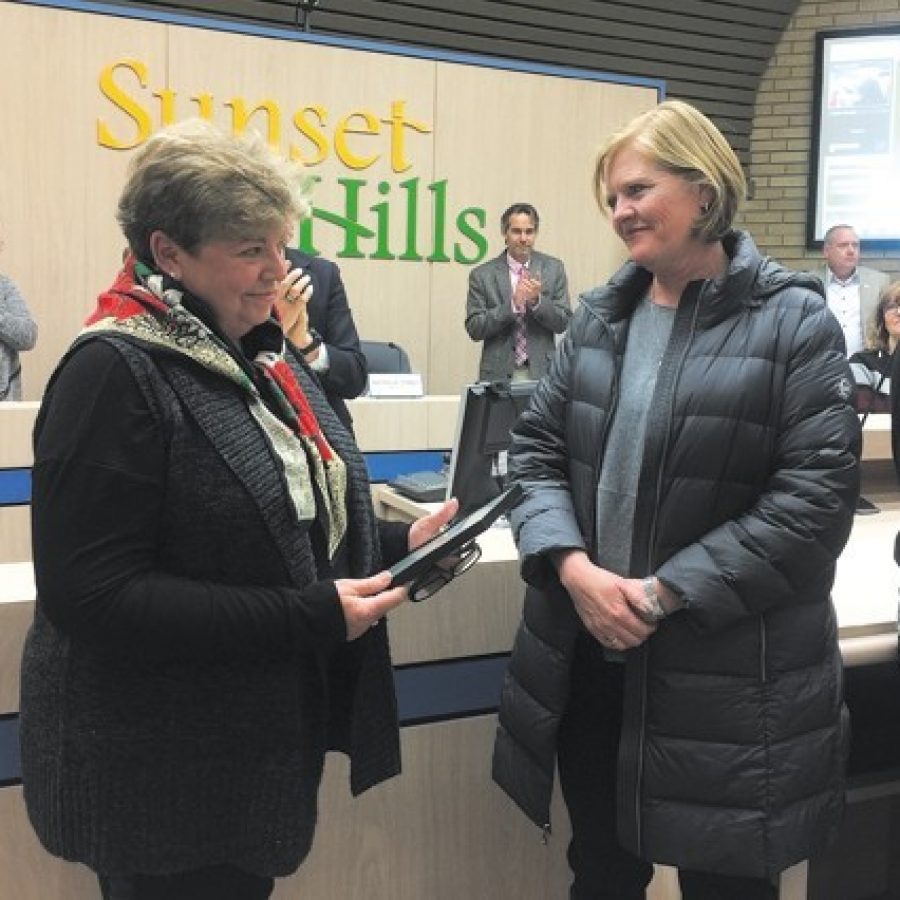 Sunset Hills Mayor Pat Fribis honored the late former Mayor Bill Nolan, who died in September, by proclaiming Dec. 13 "William J. Nolan Day."
The honor was prompted by a letter to the county from Sri Lankan diplomat Wasantha Perera. She called Nolan a 'true friend of Sri Lanka.'
William J. "Bill" Nolan Jr. was elected mayor of Sunset Hills in 2010 and re-elected in 2012. He was elected Ward 1 alderman in 2009. He died Sept. 4 of heart problems that had plagued him for years and caused him to pull out of last year's mayoral race.
Before presenting the honor to Nolan's family, Fribis read her proclamation at the December meeting of the Board of Aldermen. The proclamation notes that Nolan was a longtime resident and former mayor, and the city is grateful for his service.
Along with his wife, Mary, other family members present to accept the honor were daughter Elizabeth Nolan-Purvis, son William J. Nolan III, or Bill, daughter-in-law Elizabeth "Libby" Nolan, and sister Patricia "Tish" Schmidt. He was also survived by daughter Bridget Rumler, along with eight grandchildren, two great-grandchildren, and brothers Tim and Tom Nolan.
Ward 1 Alderman Dee Baebler, who was appointed by Nolan to take over his aldermanic seat when he was elected mayor and is now the city's longest-serving alderman, said when she called the late mayor's wife to ask her if the city could honor her late husband with the proclamation, Mary Nolan appreciated the city's thoughtfulness toward her late husband and the timing of Baebler's call.
Baebler was reaching out to Mary Nolan on Nov. 21, when Nolan would have turned 74.
"She said, 'Today is Bill's birthday, and I feel like the city of Sunset Hills just gave Bill a birthday gift,'" Baebler said. "I knew about when his birthday was, but I really sincerely didn't know when I was calling her that that was the day."
Both women took it as a sign that the proclamation was meant to happen as a unique way to honor Nolan.
"It just really touched her heart and my heart, too," Baebler said. "He was the best guy in the world to work with, and he was just so pleasant. I've never seen anybody love a city and love a job more than that guy. He just sincerely with every bit of his being loved it, and I think that's why he really wanted to come back, but the doctors told him no way, you can't do this."
The proclamation recounts Perera's 2011 visit to Sunset Hills, where she was hosted by a local family, Lori and Charlie Scarlett, through People to People International.
"Whereas, the graciousness that Bill and his wife Mary Nolan displayed in teaching Mrs. Perera and the delegation from Sri Lanka about their beloved Sunset Hills community left an indelible mark on Mrs. Perera," the proclamation states. "Whereas, the city of Sunset Hills is grateful to Mr. Nolan not only for his service to the city, but also for his passion in sharing our local culture and experiences with the world. Be it known by all that on this day, the 13th of December, 2016, the city of Sunset Hills, Missouri extended sincere gratitude for his service to our community."
In a letter Perera sent to County Executive Steve Stenger after learning of Nolan's death, the former diplomat said she appreciated Nolan's diplomatic efforts on behalf of the city and the county. He organized a reception in her honor when she stayed for five days with the Scarlett family.
Remembering her time in Sunset Hills brings Perera a "host of cherished memories" in the "beautiful city" of Sunset Hills, which declared Oct. 28, 2010, as "Minister Wasantha Perera Day" in her honor, she wrote.
"It feels like yesterday, but I realize it was five years ago (when I was serving as a diplomat in the Sri Lankan Embassy in Washington, D.C.) that you extended me a hearty welcome … This unexpected gesture has left an indelible mark in me as I received the warmth and open-mindedness of a community in particular, and American culture in general. I wish to express my unstinted gratitude for your warmth, hospitality and spirit of friendship extended to me and my husband during our stay in the United States."
After thanking the Greater St. Louis Chapter of People to People International and the Scarletts, Perera wrote to Stenger, "I wish you all the best to continue the yeomen service you render to your community."
Nolan was a "true friend of Sri Lanka, whom I will fondly remember," Perera wrote. "I wish for his soul to rest in peace."
To extend the spirit of Nolan's hospitality, Perera wrote, "I would also like the opportunity to invite the beautiful people of Sunset Hills to visit my beautiful island Sri Lanka, and give me the privilege of reciprocating a small measure of what I have received at your county."
About the Writer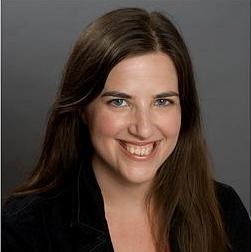 Gloria Lloyd, News Editor
Gloria is the editor of The Call. If you have any thoughts or suggestions for coverage, email her at glorialloyd@callnewspapers.com.