UPDATED: Student earns highest Girl Scout honor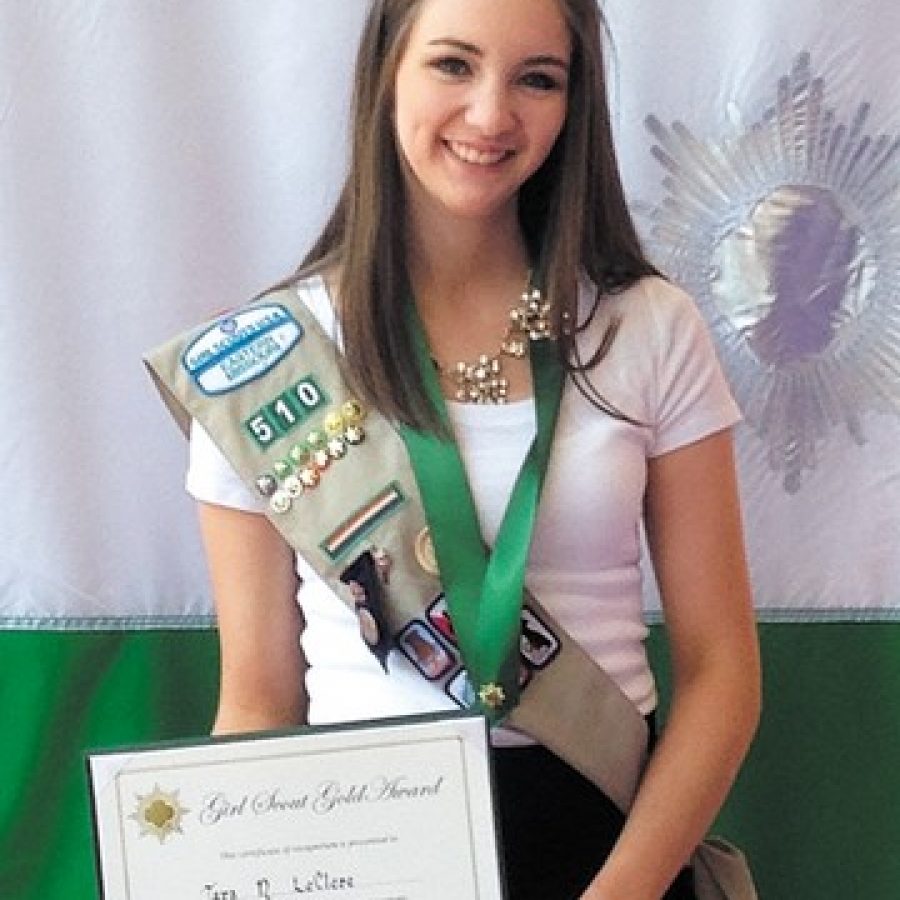 A 2015 Lindbergh High School graduate received a college scholarship this fall after she earned the highest national award in Girl Scouting.
After earning the Girl Scout Gold Award in July, Tara LeClere now studies psychology at Lindenwood University, which awarded her its top Girl Scout scholarship, the Girl Scout Youth of the Year.
Less than 1 percent of all Girl Scouts earn the Gold Award, which requires using leadership skills to develop a challenging, large-scale project that makes a difference in the world.
Universities and other organizations honor how rare the achievement is through scholarships and other honors, and a Gold Award recipient who enlists in the military will immediately rise one rank.
Along with other state and local officials, including Rep. Mike Leara, R-Concord, President Barack Obama sent a commendation to Tara for earning the award.
Lindenwood University awards over $1 million a year in scholarships to students who are involved in youth-serving agencies, including the Girl Scouts.
Tara received the university's highest scholarship award, the Youth of the Year Scholarship, and will receive a total of $59,200 in scholarship money over four years, or $12,400 a year.
Tara showed "dedication, creativity and empathy for others" by developing hands-on, engaging activities for the employees of Lafayette Industries, a contract packaging company in Ballwin that employs disabled adults, according to a news release from the Girl Scouts of Eastern Missouri.
Since many of the employees have difficulty staying active and stimulated during their breaks at work, Tara transformed the company's break room into an Imagination Station, a "simulation station" with projects, puzzles and games for the employees to enjoy during their breaks.
"Seeing the looks on their faces when they realized this was all for them was so rewarding," Tara stated in the news release.
In a letter to Tara thanking her for the project, Lafayette Industries Executive Director Robert Libera said the Imagination Station helped workers — especially those with autism — improve their social and interaction skills and even made them more productive at their work stations with transferrable skills that they were able to practice through the hands-on projects at the Imagination Station, which a formal committee now oversees to make sure the project stays current.
"We recently had a specialist educator from the Parkway School system who visited the shop and was impressed with the project," Libera wrote. "We appreciated the lasting impact that this project has made on so many lives, and appreciate all the Girl Scouts do to make our community better."