UPDATED: Stenger lifts state of emergency in St. Louis County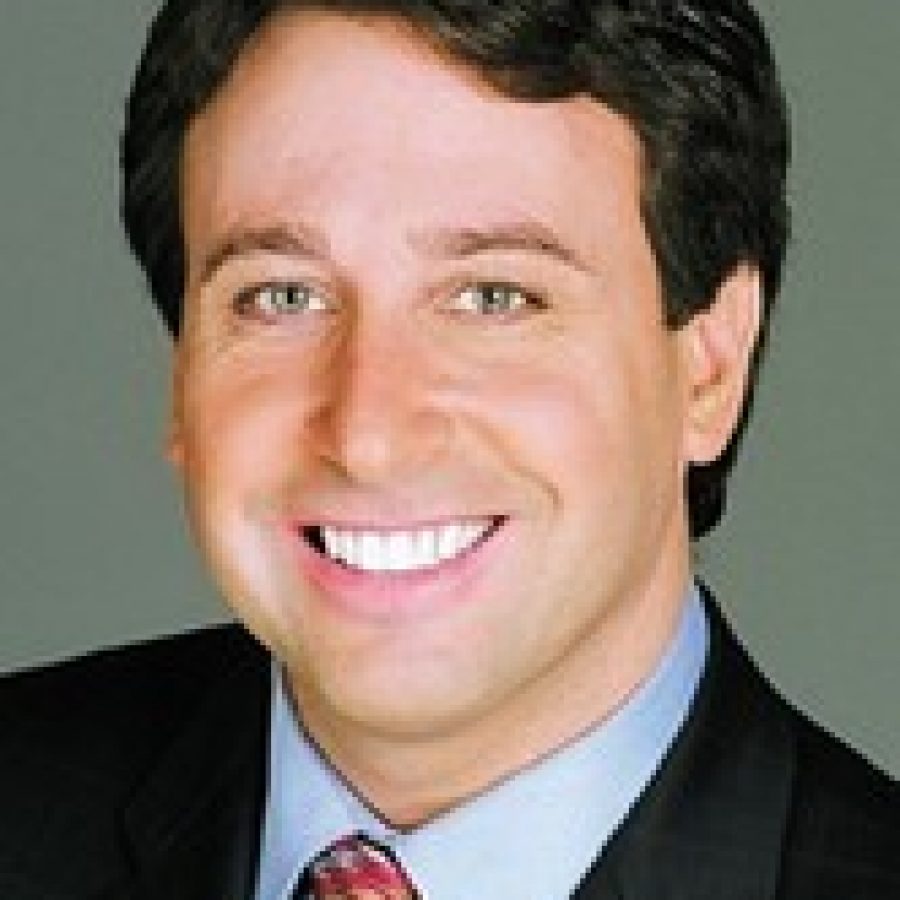 County Executive Steve Stenger today — Friday — lifted the state of emergency he declared in St. Louis County earlier this week "as a result of the criminal unrest in and around the city of Ferguson …"
In a news release, Stenger stated, "After reviewing the events of the past four evenings, under the state of emergency, I am pleased to report our law enforcement officers have established order while preventing further acts of violence in Ferguson.
"I have issued a second executive order ending the state of emergency effective immediately. I want to emphasize local law enforcement will remain vigilant and officers are prepared to respond swiftly if necessary.
"I commend the professionalism of our St. Louis County Police Chief Jon Belmar, our police department, and the outstanding work done by all officers involved in protecting life, property and peace."
County Executive Steve Stenger today — Aug. 10 — declared a state of emergency in St. Louis County "as a result of the criminal unrest in and around the city of Ferguson …"
Stenger's executive order comes as violence Sunday night marred an otherwise peaceful day marking the one-year anniversary of the death of Michael Brown.
Under Stenger's executive order, St. Louis County Police Chief Jon Belmar is responsible for police emergency management in the Ferguson and surrounding areas.
At roughly 11:15 p.m. Sunday, police shot and critically wounded a man who fired at them in the 9200 block of West Florissant Avenue. On Monday, the St. Louis County Prosecuting Attorney's Office issued charges on Tyrone Harris, 18, of the 6700 block of Donald, St. Louis, for four counts of assault on law enforcement in the first degree, five counts of armed criminal action and one count of discharging or shooting a firearm at a motor vehicle.
Harris is still at a local hospital in critical condition. A cash-only bond has been set at $250,000.
"In light of last night's violence and unrest in the city of Ferguson, and the potential for harm to persons and property, I am exercising my authority as county executive to issue a state of emergency, effective immediately," Stenger stated in a news release.
"The recent acts of violence will not be tolerated in a community that has worked so tirelessly over the last year to rebuild and become stronger. The time and investment in Ferguson and Dellwood will not be destroyed by a few that wish to violate the rights of others."
In the release, Stenger commended the county Police Department, the Missouri Highway Patrol and other law-enforcement agencies.
"Chief Belmar shall exercise all powers and duties necessary to preserve order, prevent crimes and protect the life and property of our citizens," Stenger stated.
Former County Executive Charlie Dooley never declared a state of emergency in the county during the weeks of unrest that followed Brown's death last year, or the widespread arson and looting that followed the announcement last November of a county grand jury decision not to charge former Ferguson Police Officer Darren Wilson with any crime for killing Brown. Wilson said Brown attacked him, and the U.S. Department of Justice it found no credible evidence for the stories of witnesses who said they saw Wilson shoot Brown while the teenager was surrendering with his hands up.
The emergency declaration is a campaign promise Stenger made last year when running to replace Dooley in office.
In an October campaign debate, Stenger said the county had a "leadership gap" during the August unrest.
If faced with a similar situation, Stenger said, "I would declare a state of emergency, and my directive would be to protect life and property. If we are going to have a future in the Ferguson area, in north county, we just cannot have that situation. You need to essentially get out ahead of it and be proactive. You need to get people signed on board to peace …
"You also have to have effective lines of communication … You need to see leadership at every level, being led by the county executive, toward a peaceful resolution of the situation."