UPDATED: Son charged in father's beating death
Victim beaten with baseball bat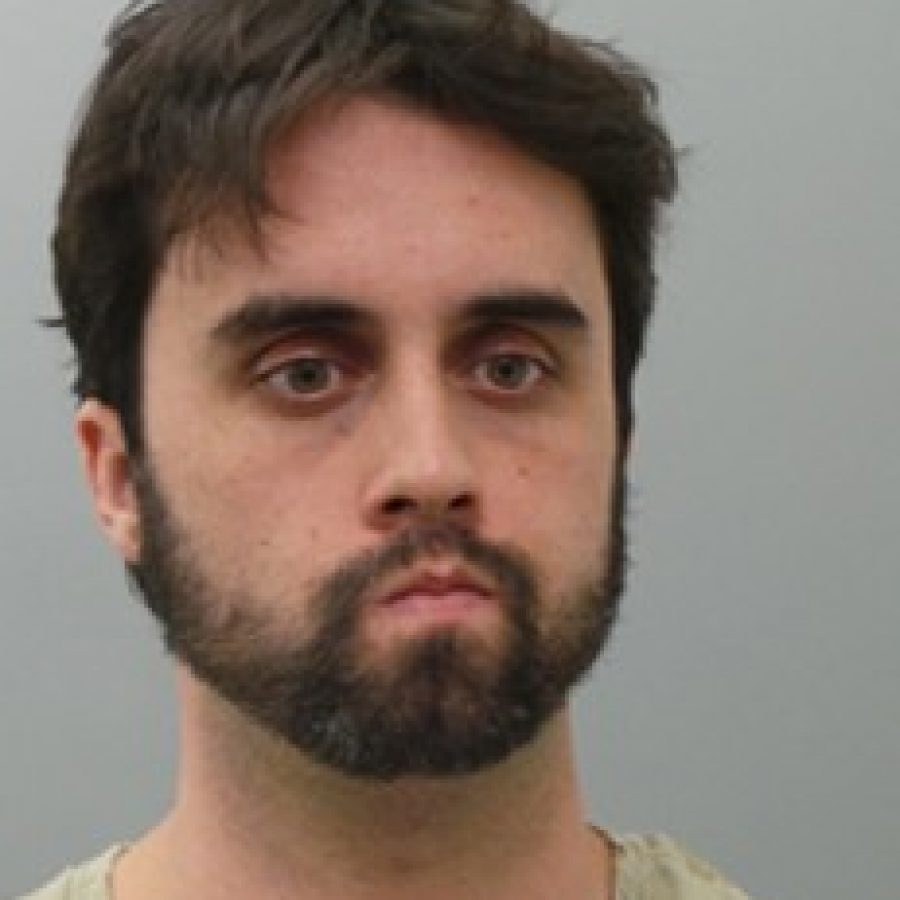 The St. Louis County Prosecuting Attorney's Office charged a Texas man Friday with first-degree murder for allegedly beating his father to death with a baseball bat Thursday morning in the parking lot at a strip mall across from the South County Center mall.
Andrew Dunn, 31, of the 3400 block of Western Drive, Garland, Texas 75042, was charged with one count of first-degree murder and one count of armed criminal action and is currently being held without bond, police spokesman Sgt. Brian Schellman said. The St. Louis County Crimes Against Persons Unit conducted Thursday's investigation and recommended the charges to the prosecutor's office Friday morning.
The victim, Dunn's father Terry Dunn, 61, of Ballwin, died at the scene, and Andrew Dunn is the only person suspected of involvement in the attack, said police spokesman Shawn McGuire.
Terry Dunn was a contracted psychologist providing consulting services to several state agencies, and the fatal beating happened outside offices for the Department of Secondary and Elementary Education, or DESE, where Terry Dunn had an office and worked as a consulting psychologist for DESE. The same building also houses the local Social Services Center of the Missouri Department of Social Services and one of Missouri's three probation and parole offices in St. Louis County.
"He has been a valued medical consultant, who was well liked by staff," said Kimberly Kaemmerer, district manager for St. Louis Disability Determination Services, or DDS, in a statement issued by DESE. "He will be missed."
Officers from the St. Louis County Police Department's South County Precinct responded to reports of an assault in progress around 10 a.m. in the parking lot in front of the state's South Service Center, 7545 S. Lindbergh Boulevard, in the same strip mall as Home Depot.
The suspect entered the state social-services office to talk to his father and asked him to go outside with him, McGuire said. After the Dunns walked outside to the parking lot, Andrew Dunn allegedly began repeatedly striking Terry Dunn in the head in the middle of the parking lot with a metal baseball bat he had concealed on his person.
After witnesses intervened to stop the attack and yelled at Andrew Dunn to stop, he stopped the beating, dropped the baseball bat and sat next to his father's body in the middle of the DESE parking lot, where police officers found the suspect when they arrived and took him into custody without incident, McGuire said. During their investigation, police recovered the metal baseball bat used as the murder weapon at the scene, Schellman said.
Terry Dunn served as a medical consultant for DESE. In a statement issued Friday morning, DESE said Terry Dunn has been contracted to provide psychological consultation services to St. Louis DDS since 2001, and DESE is gathering a crisis team to help employees affected by his death.
Although a county police officer was still stationed in the parking lot of the South Service Center Friday morning, police do not believe any state staff members or the public are at risk since Terry Dunn's death was not random, DESE said in a news release. The state education agency is helping detectives with their investigation.
According to Terry Dunn's LinkedIn profile, he had decades of experience as a psychologist. In addition to serving as a consulting psychologist for DESE, other state agencies and the Social Security Administration in St. Louis for the past 13 years, court records show Terry Dunn served as an examining expert to determine eligibility for disability benefits for the United States Veterans' Administration, and was certified in alternative-dispute mediation by the U.S. Department of Veterans' Affairs. Prior to those roles, he worked in private practice in St. Charles.